John Leguizamo is already well-known for both his work on screen and onstage, but he's not afraid to try something new when it comes to storytelling.
Leguizamo brought his comic book to life with the help of Edgardo Miranda-Rodriguez, the creator of the comic for the Nuyorican superheroine La Borinqueña. He and Leguizamo met a couple of years ago at New York Comic Con, bonded over their shared Latino heritage and exchanged numbers, Miranda-Rodriguez told HuffPost on Wednesday.  
"Around Christmas last year, he texted me, 'Yo, you know someone who can help me make a comic book?'" Miranda-Rodriguez recalled. "And I was like, 'Uhh, me.' So we hooked up, he showed me his idea. I thought it was a great idea, and we've been working on it ... this year." 
Miranda-Rodriguez took a script written by Leguizamo and adapted it into a comic book. He then art directed the project with the help of a group of Latino artists under his Somos Arte studio, which also produces "La Borinqueña."
The artists include Chris Sotomayor, Chris Batista, Gustavo Vazquez (all of whom have worked with Marvel and DC Comics) and Miranda-Rodriguez's protégé Sabrina Cintron.
"It was very important to have artists that were Latin, that were from New York City, because it's very much a story about growing up in New York City," explained Miranda-Rodriguez, who was born in the South Bronx. "The thing that's dope about the story is that we don't get that many coming-of-age stories about ourselves that many of us can relate to."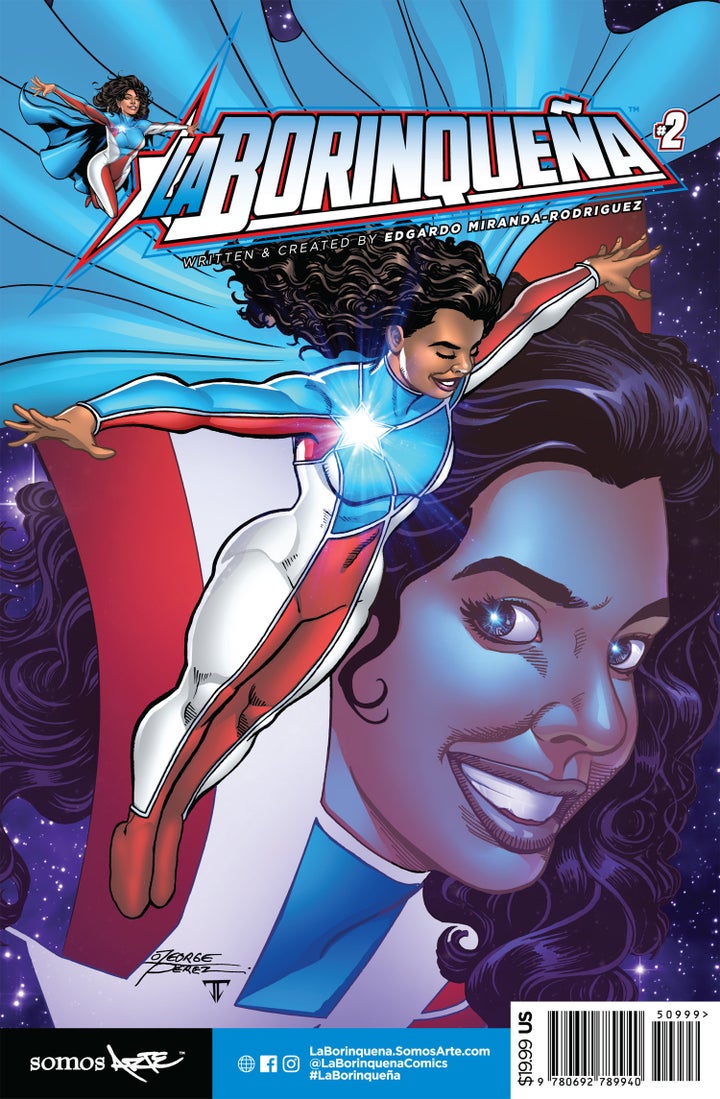 "I can't say much about the script because we haven't officially announced it, yet," he added. "It's definitely something cool. It's definitely something that's very much John, in the sense that it's a very Latin story."
Both Miranda-Rodriguez and Leguizamo share a love for telling Latino stories, with many of the actor's one-man shows revolving around his personal experiences growing up in Queens. According to Miranda-Rodriguez, Leguizamo and his daughter are fans of "La Borinqueña," and the two men have bonded over the fact that the Nuyorican artist uses his comic to raise awareness around Puerto Rico's human rights and economic issues. 
"It's a very cool opportunity to work with a very respected artist," Miranda-Rodriguez said about the experience of working with Leguizamo. "I mean, I've been a fan of John's work since 'Mambo Mouth' and I love that he's one of the very few Latinos in the industry who is not only a prolific artist but he's very much a staunch advocate for Latino rights."
BEFORE YOU GO
PHOTO GALLERY
16 Times Latinos Were Brutally Honest About Hollywood's Lack Of Diversity