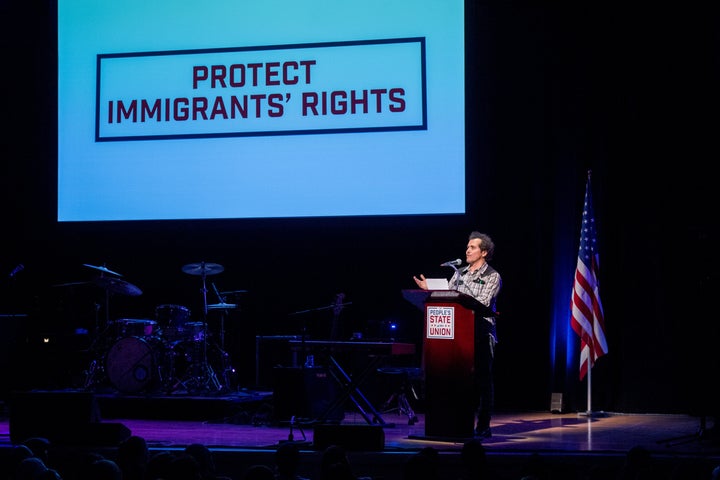 The PSOTU, held on the eve of President Donald Trump's State of the Union address, allowed activists and celebrities to discuss several progressive movements. Mark Ruffalo, Michael Moore, Common, Amy Schumer, Rosie Perez and others either performed or spoke at the New York City event. 
"As Americans, we are not free unless we are all free and equal," Leguizamo said. "And until we are all equal ― Latinos, African Americans, Native Americans, Muslims, Jews, Asians, women, LGBTQ ― then we are not truly free. We are still the wretched refuse, we are still the tired, the poor and we yearn to be free. That is the promise of America. That is why we all came to this great country." 
Leguizamo then took on Trump, referencing his presidential campaign slogan. 
"Make America great again, really great ― not just for the white and the wealthy and the male and for a stupid slogan on a hat," he said. "But for all of us."
"This president won the election by hating us," said Mendoza, who is a Colombian immigrant. "By hating immigrants. By vilifying the undocumented community. We have to protect our community. Our undocumented brothers and sisters can't vote, so we must vote for them."
Calling all HuffPost superfans!
Sign up for membership to become a founding member and help shape HuffPost's next chapter