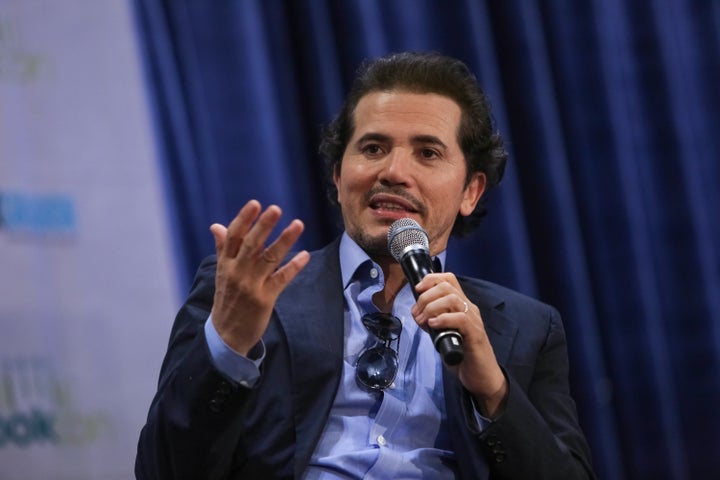 John Leguizamo doesn't feel "Despacito" ― and by extension, the Latino community ― gets the respect it deserves from mainstream America. 
"The song, not the video, was a late, perfunctory inclusion as the song of the summer at the MTV Video Music Awards," he wrote. "We must ask ourselves, is this a blatant omission? A proactive and decisive stand against the Spanish language? With 3 billion views, this historic song and video triumphs over the likes of, with all due respect, Beyoncé or Taylor Swift, but this is only one example of exclusion."
The actor said that in the 1950s, '60s and '70s, Latinos perhaps felt it was ignorance that prevented them from reaching their potential in mainstream television, film and music ― but he now feels that justification is not enough.
″'They don't know better' doesn't work in the age of the internet, where analytics and response rates are easier to source than a McDonald's cheeseburger," Leguizamo writes in the op-ed. "So why are we still subjected to the 'Latin only' corner of the room?"
"While this is a slap in the face to Latin artists who work so hard to hold a mirror up to humanity as a whole (and not just Latin people), it's far more detrimental to our youth," he added. "From where does the Latin youth draw role models and experiences, when even the Latin artists, celebrities and athletes still stay silent?"
Leguizamo emphasized the importance of Latino artists refusing to settle for being invited to participate, instead of speaking up and demanding a seat at the table. The actor ultimately urged Latinos to take action, both by supporting other Latinos with their consumer power and by speaking out. 
The Colombian-American star has been a vocal advocate of real diversity in Hollywood for years, and has written and created one-man shows based on his own experiences growing up Latino. 
In 2016 alone, Leguizamo wrote two op-eds, in USA Today and The New York Times, about the invisibility of Latinos both in Hollywood and in U.S. history. 
″'Latinos don't want to see movies about other Latinos,' a studio executive once said to me," Leguizamo wrote in USA Today in February 2016. "But my people love movies so much, we'll even see stories about white people. My long track record — sorry but not sorry for the immodesty — of selling out theaters across the country demonstrates how badly people of color want to see themselves represented on stage."
BEFORE YOU GO
PHOTO GALLERY
16 Times Latinos Were Brutally Honest About Hollywood's Lack Of Diversity