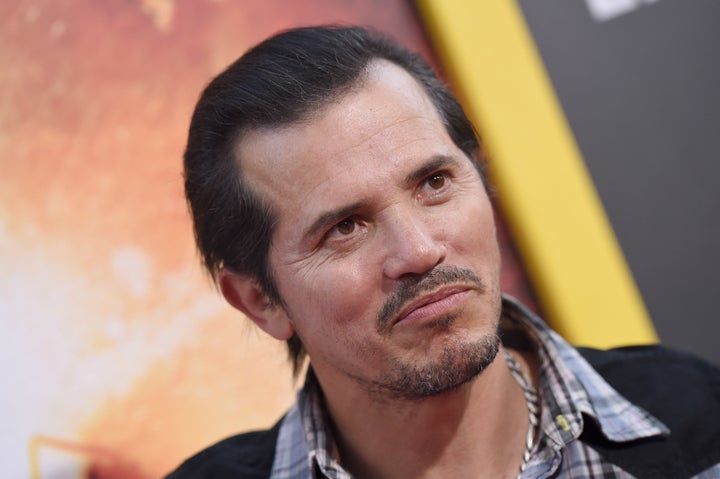 The actor spoke with Remezcla on Tuesday in a conversation pegged to his newest film "The Infiltrator." During the interview, Leguizamo weighed in on the Black Lives Matter activism, which have grown stronger across the country after the tragic deaths of Alton Sterling and Philando Castile at the hands of police on July 5 and 6, respectively. 
We're not strangers to Black Lives Matter. How many people are being abused by border patrol? How much horrible abuse is not being filmed because people don't have access to iPhones? There's a lot of abuse going on and brown lives matter, too. And we've gotta do our part. We've gotta do our social media part, people need to protest, you need to call government officials, write letters. We've gotta do everything to help our black brothers and sisters, and also speak up for ourselves. Latin people are the most bullied people in this country right now. It's the minority that's the most bullied in schools, and there's a huge amount of violence being perpetrated on our kids. And it's a tragedy and it shouldn't be happening, and it really hurts me as an American.
And the two communities are undoubtedly connected, particularly when it comes to the millions of Afro-Latinos in the world. Last week, dozens of Latinos gathered for the Afro Latino Music Festival in Brooklyn and showed their solidarity to the Black Lives Matter movement.
"These are issues that Latinos, particularly Afro-Latinos, face," co-founder and co-director of the Afro Latino Music Festival, Amilcar Maceo Priestley, told The Huffington Post. "And when an Afro-Latino comes to the United States, they're not considered Afro-Latino ― they're just considered black, and so they're faced with those issues on a daily basis."
Voto Latino president and CEO Maria Teresa Kumar also recently spoke on the subject during the #ElectionVoices event hosted by Twitter and The Huffington Post's Latino Voices on July 7. Kumar pointed to how mainstream media often ignores police violence against Latinos and tends to segregate issues of race.
 "I think the media does a great job of wanting to silo who we are as Americans," she said. "They're like, 'Oh, that's the immigrant issue, that's the African-American issue, that's the Asian issue.' No, it's us. And until we understand that we have a vested interest in all these different topics we can't actually come together with an American agenda."
REAL LIFE. REAL NEWS. REAL VOICES.
Help us tell more of the stories that matter from voices that too often remain unheard.
BEFORE YOU GO
PHOTO GALLERY
9 Famous Afro-Latinos Open Up About Being Black And Latino