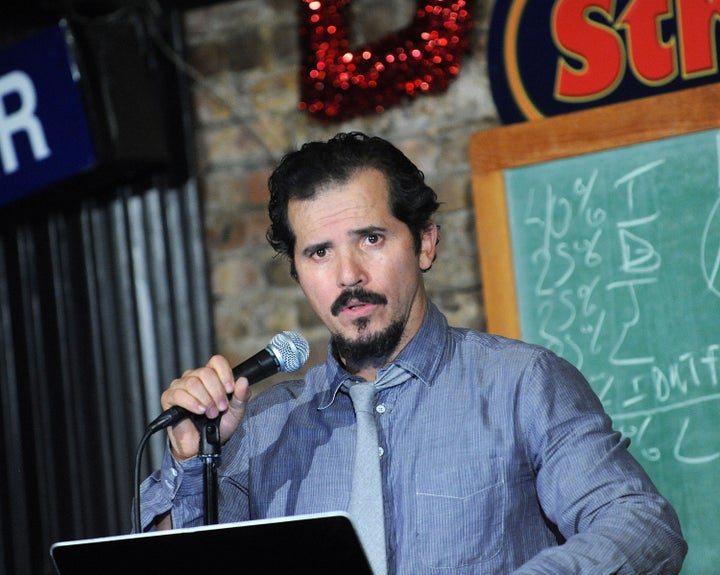 The Great White Way is about to get a little more Latin.
Leguizamo's show received critical acclaim during its run at New York City's Public Theater. On Wednesday, the star spoke to The New York Times about what inspired the show. 
"People feel like they can disrespect us [Latinos]," Leguizamo told the Times. "Mostly because our contributions aren't in history books and they aren't being taught, and that's why I started wanting to do a lot of research. I started finding out about all the amazing things that we did to build America. And I'm like: 'Wait a minute. There's a real aggressive effort to erase our contributions and to keep us out of history textbooks because we have been the contributor to the making of America since the beginning of time.'"
Previously, the actor has said the idea for the show came about while helping his son research Latino heroes for a school assignment and realizing how Latino contributions were missing from history lessons in U.S. schools.
"There was a little bit of improvement in my son's education, but Latin and black contributions — and I don't mean to lump us together — were nonexistent in my public school," Leguizamo told Vogue in April. "Even when I went to college, there was nothing. When I was studying the Civil War, there was nothing about everything we did, not one mention of any participation or contribution, ever. And it would've changed my life."
"Latin History for Morons" follows Leguizamo's legacy of one-man shows with a Latino focus. In the past, the actor has written and starred in "Mambo Mouth," "Spic-O-Rama," "Freak" and "Ghetto Klown." Both "Freak" and "Ghetto Klown" also had stints on Broadway.
Calling all HuffPost superfans!
Sign up for membership to become a founding member and help shape HuffPost's next chapter
BEFORE YOU GO
PHOTO GALLERY
16 Times Latinos Were Brutally Honest About Hollywood's Lack Of Diversity