The tragedy is that John Lennon graced the earth for but forty years. But a perfect storm of brilliance, social consciousness, personal pain and populist embers whipped around Lennon, leading the confused lad from Northern England to fit more life into those years than perhaps anyone else in the 20th century. For that, on what would have been his 71st birthday, we celebrate.
Born as German bombs rained down on Liverpool in 1940, Lennon was born to Alf and Julia Lennon, a forbidden couple that flouted class convention in a still hierarchical society. That, years later, their son would be a self-styled Working Class Hero seems, in retrospect, predetermined by the scandal into which he was born.
That awareness of the economic and social lines dug deep into Scouse society was aided by his unconventional childhood, which kicked off in earnest after he was forced, in a deep act of cruelty, to choose between his parents; with merchant sailor Alf, always itchy to return to the seas, he was coerced into choosing Julia, though that soon meant living with his Aunt Mimi, the disciplinarian who ended up raising him.
Embittered by his stolen childhood and bored by the regimented nature of post-war British schooling, he was, unsurprisingly, a minor rebel, a greaser and petty thief with a secret pain. It was drawing that was his first love, the first sign of his unparalleled creativity, though the boom of R&B rock n' roll, from Little Richard to Elvis Presley, soon grabbed his attention. Pain began fueling his creativity -- as well as his angry sense of humor and bouts of stoicism -- once Julia was killed in a car accident, hit by a police officer as she crossed the street.
He began his own band, flanked by secondary school friends on bluegrass instruments hoisted into the backs of trucks as they played school socials and town festivals. The Quarrymen had humble beginnings, adding and subtracting members as boys grew up and went on to respectable blue collar careers. At art school, Lennon met Stu Sutcliffe, who quickly became his best friend. A talented visual artist, he had little musical skill, but was brought on anyway, joining Lennon and a new, younger friend: Paul McCartney.
Trips to Hamburg, the addition of a younger-still George Harrison, barnstorming around the north of England; these were the heady days of a crew of kids who wanted something more than the predetermined post-war cookie cutter life offered in working class England.
With the rare ability to translate into song their inner turmoil -- McCartney also lost his mother young -- and a rabid interest in societal change, the Beatles, after their early, smash hit suit wearing days, became so intertwined with the social revolution of the 60s that it's hard to tell where their documentation stops and their leadership begins. Along with their unparalleled run of musical brilliance and transformation, with more top, music-changing hits than anyone else, the group helped change the world.
Lennon, in particular, became the world's largest peace advocate, first through song and then protest, rejecting what he saw as phony religious placations and corrupt leaders, taking on the Vietnam War through humor, prolonged bed time and massive rallies. As we watch the growing Occupy Wall Street rallies, we can't help but think of Lennon's marches against the war, the violence at Attica State Prison and inequality across the land.
All the while, he cryptically broadcast his personal pain, the rejection by his parents that he never quite got over. Why did his dad leave? Why was his mum killed? Even when his father returned, he treated him with suspicion; trust no one, he preached to his fans about their government leaders, so why would he trust this seafaring abdicator?
As he settled into his 30s, his life hit new turmoil; recently married to Yoko Ono, his attempts at healing went by the wayside. With Vietnam winding down and Nixon finally finding trouble, he could only rage against himself, and so he did, sent off by Ono to a "Lost Weekend" in Los Angeles, a nearly two year retreat into substance and hazy music with his old rock buddies.
An absence from the music scene would follow his return to New York, where he and Ono had settled, and he finally became the father he never had -- and had never been to his first son, Julian -- when his second boy, Sean, was born. Not much is known about his five year break from stardom; he baked bread and granted few interviews, though by all accounts his relationship with Paul McCartney thawed (a process which first began in an impromptu LA recording session) and he did some world traveling, using astrology as his agent.
We know the rest of the story. But this isn't about that ending. Lennon, born on the ninth of October, saw that number in everything he did. As Paul McCartney marries for the third time today, it's worth a few minutes to listen back on the first fallen Beatle and the brilliance that lives on.
Before You Go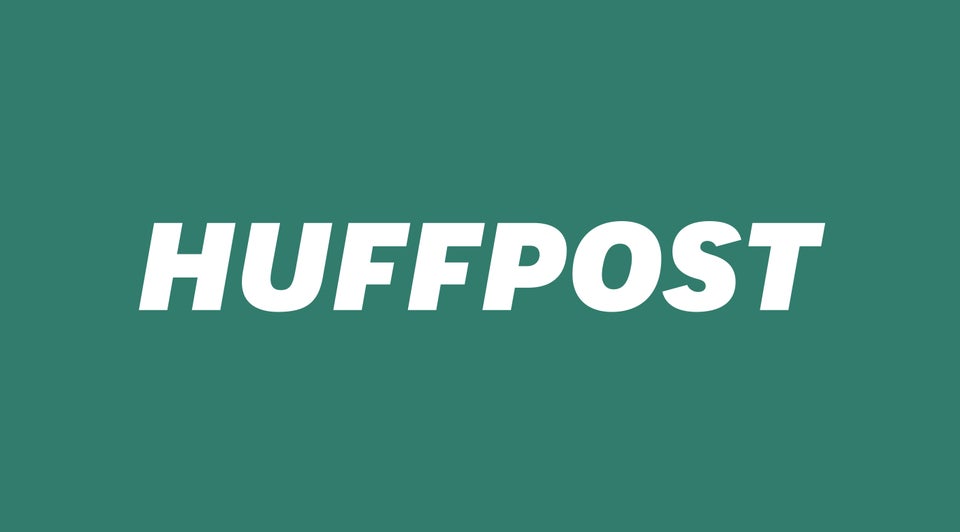 Gallery
Popular in the Community