WASHINGTON -- The political arm of the Congressional Black Caucus endorsed Hillary Clinton for president Thursday, a boost ahead of the big South Carolina primary where a heavy percentage of black voters are expected to turn out.
"We must have a president that understands the racial divide -- not someone who just acquired the knowledge recently, but someone who understands the racial divide and has lived it and worked through it down through the years," said Rep. G.K. Butterfield (D-N.C.), the CBC Chair, Thursday.
Clinton's primary opponent, Sen. Bernie Sanders (I-Vt.), was an organizer with the Student Nonviolent Coordinating Committee, and he attended the March on Washington in 1963. The Vermont senator has said his involvement was "a question for me of just basic justice."
Rep. John Lewis (D-Ga.), the preeminent voice on civil rights in Congress, downplayed Sanders' involvement with the SNCC and the movement during the CBC PAC's press conference Thursday.
"I never saw him, I never met him. I was chair of the Student Nonviolent Coordinating Committee for three years -- 1963 to 1966," he said. "I was involved in the sit-ins, the freedom rides, the March on Washington, the march from Selma to Montgomery. I directed the board of education project for six years. I met Hillary Clinton. I met President Clinton."
Rep. Hakeem Jeffries (D-N.Y.) also criticized Sanders' record on gun control, saying he has been "not just been missing in action, he's been on the wrong side."
In the 1960s, Clinton was a college student at Wellesley -- and a Republican. But she eventually became a Democrat, driven by the anti-war and civil rights movements, according to The New York Times.
A handful of CBC members will travel to South Carolina this weekend to campaign for Clinton, in advance of the Feb. 27 primary. Lewis said he will be there Sunday and Monday.
Rep. Keith Ellison (D-Minn.) is the only CBC member who has so far endorsed Sanders. On Thursday, posted on Twitter his displeasure at the PAC's endorsement.
Sanders' campaign did not immediately return a request for comment.
Both campaigns are stepping up their outreach to voters of color, now that the heavily white contests in Iowa and New Hampshire are over. Clinton's first ad in South Carolina featured Eric Holder, President Barack Obama's former attorney general who was the first African-American person to hold that position.
The CBC has faced some criticism from younger activists, who question whether the caucus is as effective as it could be.
Rep. Cedric Richmond (D-La.) tried to speak to younger voters who are drawn to Sanders Thursday. "You can't just listen to what someone's telling you, because most of the time, if it's too good to be true, it's too good to be true," he said. "And when you start saying 'free college,' 'free health care' -- the only thing you're leaving out is a free car and a free home. Who's going to pay for it, and how are you going to pay for it? Those things, I think, that is our responsibility to make sure that young people know that. We want you involved, we want your ideas."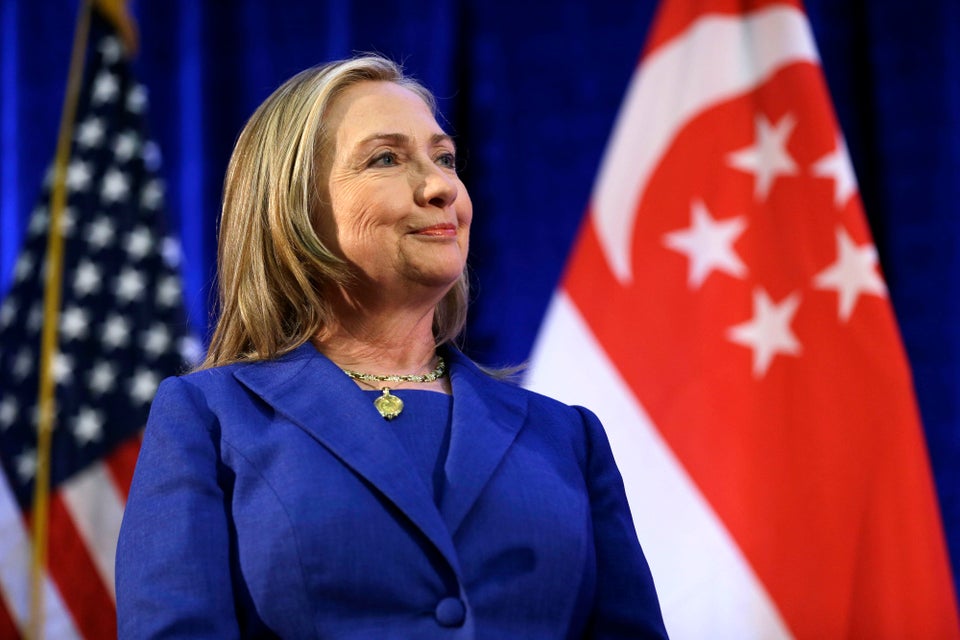 Hillary Clinton
Popular in the Community