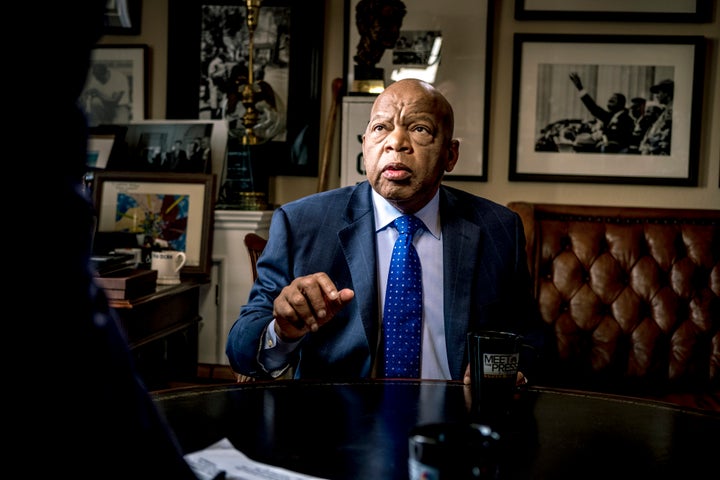 Last week, Donald Trump tweeted spurious claims about Rep. John Lewis (D-Ga.), writing that the activist, who's been repeatedly arrested for protesting, was "All talk, talk, talk ― no action or results."
"Sad!" the president-elect continued. 
If you're interested in reading about Lewis' past accomplishments, there's plenty of available material. But he also continues to spread his message today, via both words and action. Last year, March: Book Three, a graphic novel co-written by Lewis, was awarded the National Book Award for Young People's Literature, a feat that he responded to with a speech about being turned away by a public library when he was 16, only to continue his quest to educate himself.
Lewis told Charles: "It is my hope that [the award] will inspire more people to read and to use their pen to inspire another generation to speak up and speak out."
Talk, action, results: Lewis gracefully demonstrates how the three can be interwoven.
BEFORE YOU GO
PHOTO GALLERY
11 Great Debut Novels