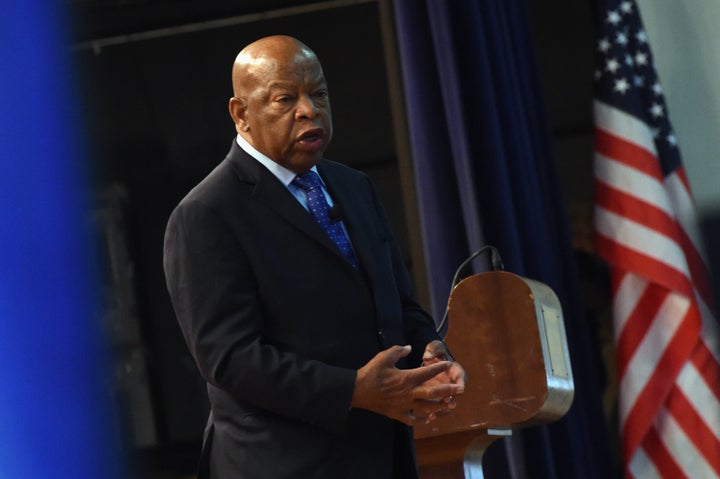 The president-elect responded to Lewis' statement to NBC News on Friday that he was not a "legitimate president" by tweeting that Lewis was an inactive congressman whose district was "crime infested" and "falling apart."
Support for Lewis didn't stop there. Soon after Trump's tweets, sales of the National Book Award recipient's two graphic civil rights novels and memoir skyrocketing, shooting up to three of the top five bestselling slots on Amazon over the weekend. March, his graphic novel trilogy set, went from 451st place to No. 1, a 76,000 percent increase according to The Hollywood Reporter. Walking the Wind: A Memoir of the Movement moved up 8,699 places to No. 2, according to The Guardian. The first book in the March trilogy landed at No. 5 on the list by Sunday.
His 2012 book about lessons he's learned as an activist, Across That Bridge: Life Lessons and a Vision for Change, made a huge jump, from 34,480 to 175 in the overall bestseller list.
That Trump attacked a civil rights icon, who marched alongside Martin Luther King, Jr. in Selma, on Martin Luther King Day weekend is, unfortunately, not a surprise. The support pouring in for Lewis, however, is inspiring and on par with the respect he deserves.