Almost 17 years after its passage, the Supreme Court heard oral arguments this week on whether the 1996 Defense of Marriage Act is constitutional. While the justices reportedly met DOMA with skepticism, the only argument you really needed to hear came in July of 1996 -- before the anti-gay marriage measure became law -- when civil rights leader and Rep. John Lewis (D-Ga.) delivered impassioned testimony from the House floor, declaring that "you cannot tell people they cannot fall in love."
Lewis appeared on MSNBC earlier this week, where he expressed hope that the Supreme Court would take the opportunity to finally get it right.
The Supreme Court is expected to rule on the DOMA case sometime in June.
Before You Go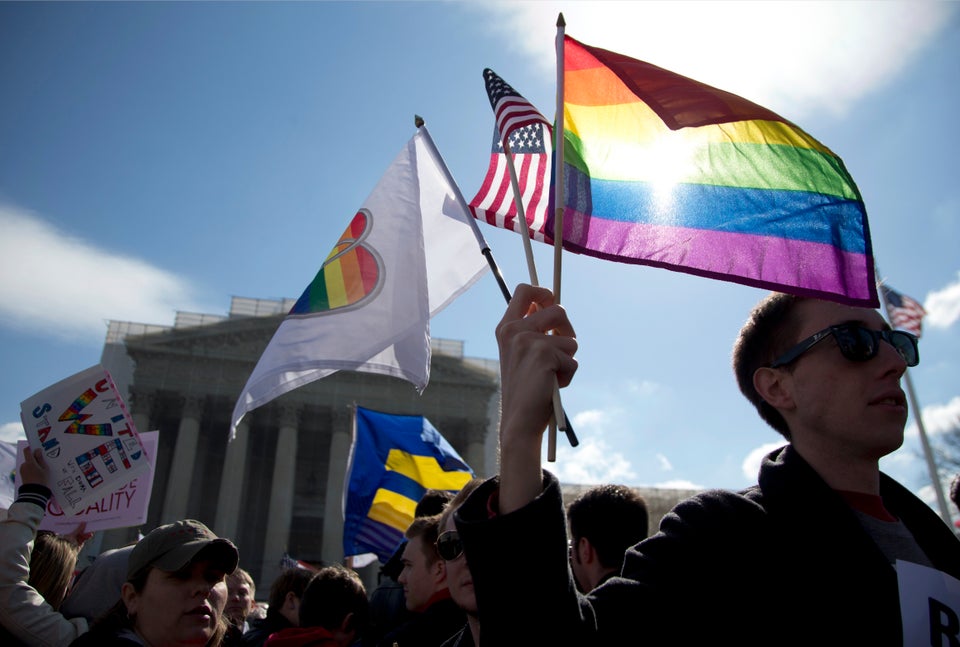 Supreme Court Proposition 8 Case
Popular in the Community