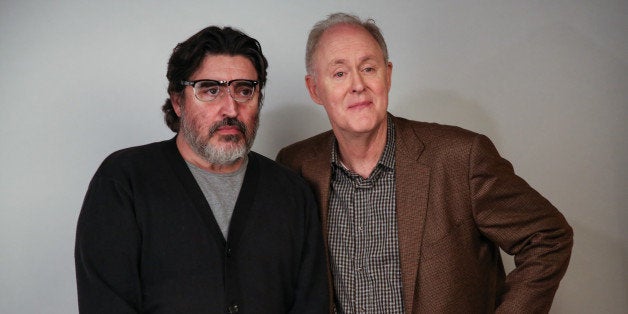 John Lithgow plays a gay man in a 39-year relationship with his life partner and love of his life, played by Alfred Molina, in Ira Sachs' new film, "Love Is Strange." The couple has wonderful friends, a beautiful New York city apartment, and after the first scene of the Sundance Film Festival premiere, a brand-spanking-new marriage certificate. But after Molina's character loses his job at the Catholic school where he works, the pair face a major life change as they have to sell their home. Breaking off and living with close family friends, Lithgow and Molina's characters dip into a new life and love structure that affects everyone in their immediate circle.
The Huffington Post sat down with Lithgow at the Sundance Film Festival to talk about how he's never played a simpler role, exactly what is strange about love and (naturally!) what life is life post-"Dexter."
Highlights from our conversation below.
How did you get cast in this film?
It came to me from my agent and he told me the role, but then told me that Alfred Molina would be playing George. I loved the script and I loved the idea of working with Alfred, who I admire tremendously as an actor. He has also been a friend since the early '90s, but we had never acted together. We had mutual friends who had sort of brought us together over the years, so we were pretty good friends -- but now, after this film, we are incredible friends.
It is such an intimate movie. It is quiet in a way that many of Ira Sachs' films ["Keep the Lights On"] are.
Especially for both Fred and me, who are larger-than-life characters.
Was it easy for you to get into a more quiet space?
Nothing felt hard about this movie. A lot of it had to do with Ira but so much of it had to do with Fred. I guess I was a little bit self-conscious about playing a gay relationship, but only fleetingly. I just knew it was going to be fine and I knew it was going to work well. It came so easily. I've been married for 32 years. Fred's been married for 30 years. For both of us, our main reference point was our marriage.
The opening scene really shows some of the main dynamics between you two.
We are so married in that scene. Just the irritability. Basically saying to each other you are behaving the way you always behave. Well of course I am, it's me! [laughs]
Do you have a favorite scene from the film? The scene where you two are singing and playing the piano with friends after getting married was my favorite.
That was the very first scene we shot. It was so joyous. I love the scene with Marisa Tomei where I'm getting on her nerves by talking too much. She's great. She is extremely responsive as an actor. That scene had all the markings of a sitcom scene, all the comic timing. I loved the notion of playing someone who is so loved and at the same time can be so annoying and so self-absorbed. It's like me, to tell you the truth [laughs].
Are you and Alfred similar to your characters in the film?
We both felt our reference point was our marriage, but that was the secondary one. Our primary reference point, for both of us, was really ourselves. When I first met with Ira, I said I was so excited about doing this film because I wouldn't have to do any acting. And he said what do you mean? It just seemed so simple. Until now, I'd say the simplest role I've ever played was Roberta Muldoon in "The World According To Garp." Roberta was more herself than she'd ever been because of her sex change. She finally felt whole.
The title "Love is Strange" gives us a lot to think about. What do you think is strange about love in this film?
The moment when the title really resonates with me is the final scene where Joey [actor Charlie Tahan] is skateboarding with the girl as the sun is setting. It's a weird kind of New York day and we see his face, this sort of impassive face. You know what his thoughts are, because in way, we've seen the whole movie through his eyes. And you pan over to this girl, whose face is also impassive. And they're just skateboarding.
Until then, you thought maybe Joey was gay. And his parents were certainly anxious about that. And it's like love takes so many different forms. The great redemption of the film is that it accepts all those forms of love. Even the prickly and difficult and failing parts of love. And there is this very interesting truth now that young people accept homosexuality far more than older people.
Also, to tell you the truth, that song that you loved at the piano in the beginning, that was originally supposed to be the 1950s R&B song "Love Is Strange." But we couldn't get the rights to it. They let us use the title, but not the song. Do you know the song?
[Editor note: Lithgow then proceeds to sing "Love Is Strange," including the woo-woos]
I hate to put you on the spot, but our readers are such ravenous "Dexter" fans. How is life post-Dexter? Were you happy with how it ended?
Well I've been post-"Dexter" for about three years now. Yeah, regarding it ending, I just felt melancholy for all of them. And I watched it, to be honest, with dwindling interest over time, but watched mainly out of loyalty to all of them. It was a fantastic time that I had on the show. All wonderful people -- Michael [C. Hall], the best of the lot.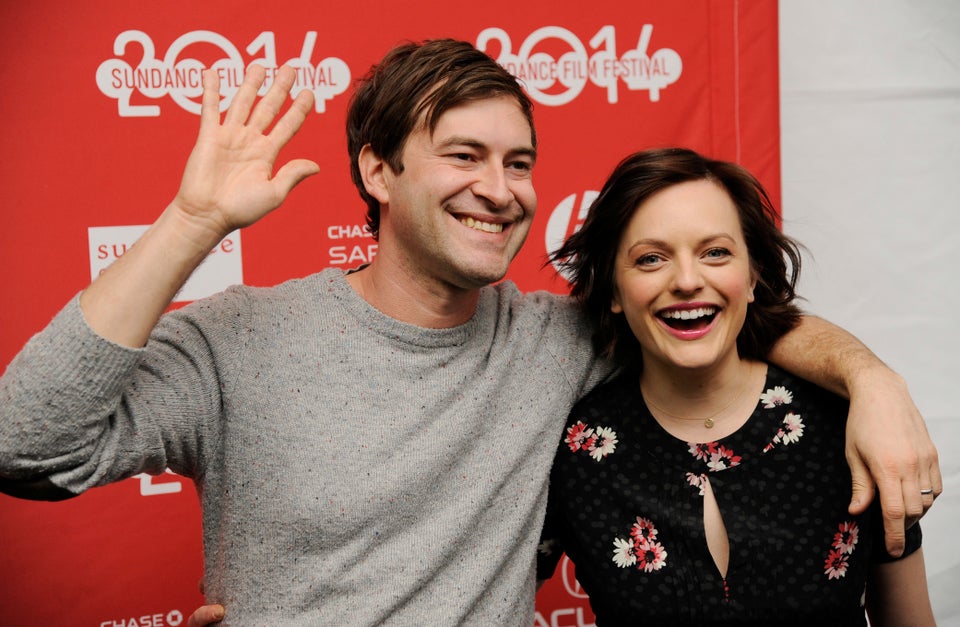 Sundance Film Festival 2014
Popular in the Community