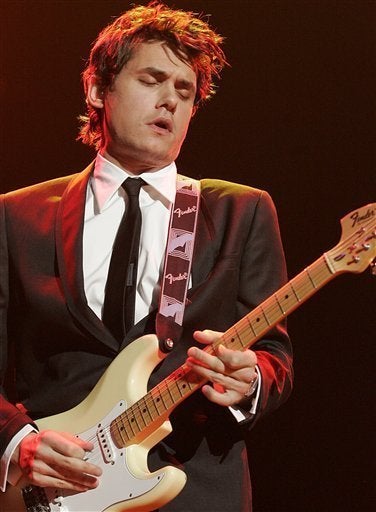 Grammy-winning singer/songwriter John Mayer has dropped "blogger" from his list of hobbies. He had taken to posting musings on ex-girlfriends and the importance of designated drivers and the MacBook Air, but no more.
Where his personal blog once existed is now the message (see below) reading "Done & Dusted & Self-Conscious & Back to Work." His archives have been erased. In smaller print is a quote from Prussian military theorist Carl Von Clausewitz: "There is danger in theoretical speculation of battle, in prejudice, in false reasoning, in pride, in braggadocio. There is one safe resource, the return to nature."
Interestingly, Mayer linked the "n" in "speculation" to a time travel forum with the topic title of "Positive, Negative and O Vortexes".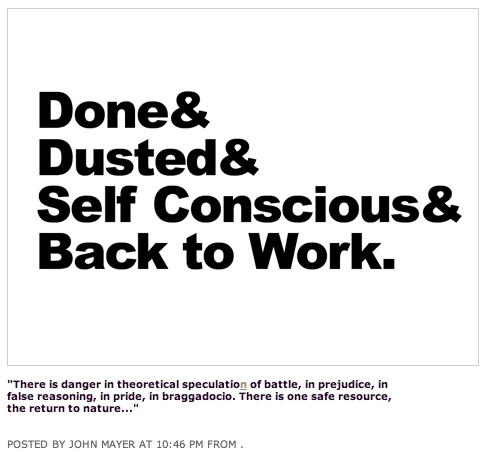 Popular in the Community