Sen. John McCain (R-Ariz.) said Sunday that he will not apologize for calling protesters "low-life scum" at a Senate Armed Services Committee hearing earlier this week.
"I think they're terrible people," McCain said of Code Pink, the women-led grassroots peace and social justice group that protested the hearing, in an interview on CNN's "State of the Union."
Code Pink brought signs and handcuffs into the hearing to protest the presence of former Secretary of State Henry Kissinger, demanding that he be arrested for his role in alleged war crimes during the Nixon and Ford administrations. The protesters objected to the U.S.'s use of the poisonous chemical Agent Orange in the Vietnam War, the bombing of Cambodia and other issues.
McCain, the chairman of the committee, became particularly enraged when a member of the group dangled handcuffs over Kissinger's head. "You're gonna have to shut up or I'm going to have you arrested," McCain said at the hearing. "Get out of here, you low-life scum."
The Arizona Republican said Sunday that he stands by his comments because the protesters went beyond the bounds of constitutional free speech.
"I think they're terrible people that would do that to a 91-year old man with a broken shoulder, to physically threaten him," McCain said. "That is beyond any normal behavior I have ever observed."
"I'm used to people popping up at these these hearings and yelling, and they're escorted out -- that's at least some version of free speech," he added. "These people rushed up, they were right next to him, waving handcuffs. He's a 91-year old man with a broken shoulder who was willing to come down and testify before Congress to give us the benefit of his many years of wisdom."
McCain said Kissinger is the greatest statesman of his lifetime, maybe even "the whole 20th century."
"Of course I was outraged, and I am still outraged," he told CNN. "It's one thing to stand up and protest. It's something else to physically threaten an individual, particularly an individual who has served so much to his country."
Before You Go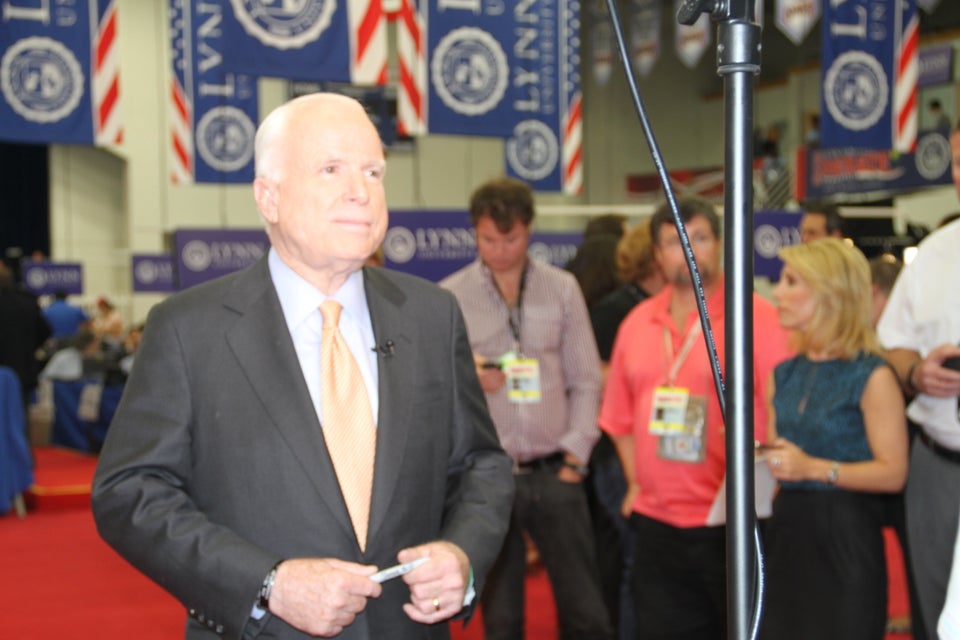 John McCain
Popular in the Community