Sen. John McCain suggested on Sunday that the White House should send former President Bill Clinton to spearhead peace talks between Israelis and Palestinians.
Appearing on CBS' "Face the Nation" to discuss turmoil in Israel and Gaza, McCain argued that "the United States should obviously be as heavily influential as they can" and that the best way to do that is to have someone like Clinton, "a person of enormous prestige and influence," negotiate peace there.
U.N. Secretary-General Ban Ki-moon is expected to visit Israel and Egypt this week to help call for an end to the fighting, Reuters reported. Israeli Prime Minister Benjamin Netanyahu has signaled that Israel has not ruled out a ground war in Gaza.
While McCain lauded Israel's "Iron Dome" defense system -- a project funded primarily by the U.S. -- during the CBS interview, he questioned how much impact President Barack Obama can really have on the Israeli government, arguing that the president should not have forced Israel to stop expanding settlements in 2009.
Obama has expressed support for Israel's right to defend itself in the face of violent attacks.
"There's no country on Earth that would tolerate missiles raining down on its citizens from outside its borders," the president said in connection to the ongoing conflict. "So we are fully supportive of Israel's right to defend itself from missiles landing on people's homes."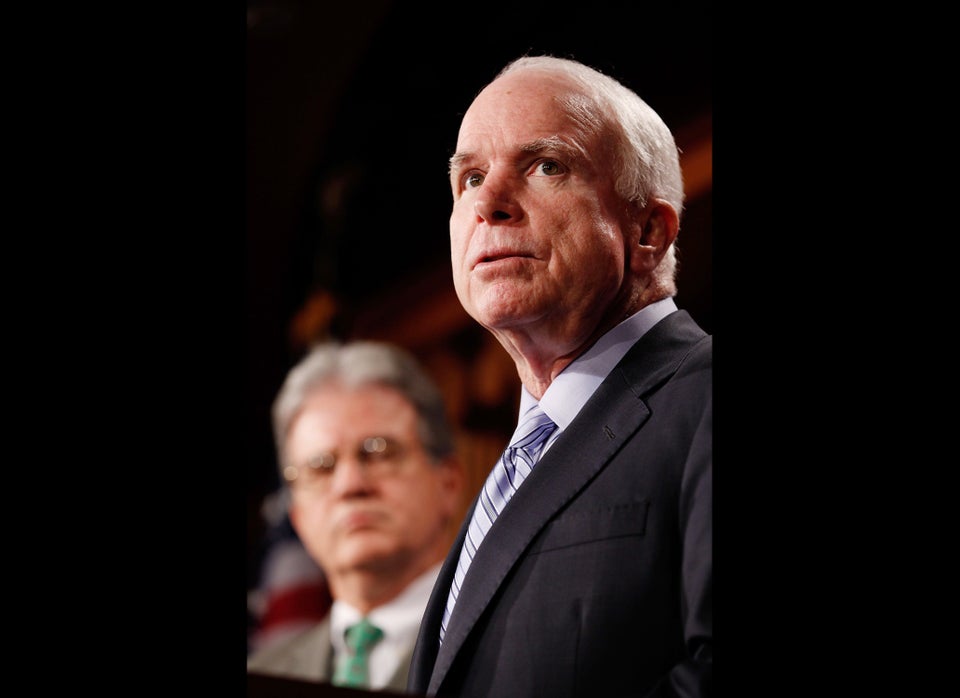 John McCain's Greatest Hits