During former FBI Director James Comey's testimony before the Senate Intelligence Committee on Thursday, Sen. John McCain (R-Ariz.) spent the majority of his questioning time asking Comey about former Democratic presidential nominee Hillary Clinton's emails, to Comey's confusion.
Comey repeatedly noted that "the Clinton email investigation was complete," but McCain pressed on.
"The American people have a whole lot of questions out there, particularly since you just emphasized the role that Russia played, and obviously she was a candidate for president at the time," McCain said.
"So she was clearly involved in this whole situation where, fake news — as you just described it, is a big deal — took place," the senator continued. "You're going to have to help me out here. In other words, we're complete, the investigation of anything former Secretary Clinton had to do with the campaign is over, and we don't have to worry about it anymore?"
"I'm a little confused, Senator," Comey replied.
McCain then spent several of his seven minutes of questioning time asking a series of odd questions, at one point suggesting that the FBI should be investigating whether Clinton colluded with Russia as part of the broader probe into Russian interference into last year's election.
Perplexed, Comey agreed that Russian interference was "very serious."
"But I want to say something to be clear: We have not announced, and there was no predication to announce an investigation into whether the Russians had coordinated with Secretary Clinton's campaign," Comey told McCain.
McCain used the remaining seconds of his time to cite Comey's memo and ask why Comey didn't ask Trump what he meant when the president told him, "We had that thing," during their last conversation.
"It didn't seem to me to be important for the conversation we were having to understand it," Comey said.
McCain sought to clarify his questioning in a statement Thursday afternoon.
"I get the sense from Twitter that my line of questioning today went over people's heads. Maybe going forward I shouldn't stay up late watching the Diamondbacks night games," he joked.
"What I was trying to get at was whether Mr. Comey believes that any of his interactions with the President rise to the level of obstruction of justice," McCain said. "In the case of Secretary Clinton's emails, Mr. Comey was willing to step beyond his role as an investigator and state his belief about what 'no reasonable prosecutor' would conclude about the evidence. I wanted Mr. Comey to apply the same approach to the key question surrounding his interactions with President Trump — whether or not the President's conduct constitutes obstruction of justice. While I missed an opportunity in today's hearing, I still believe this question is important, and I intend to submit it in writing to Mr. Comey for the record."
McCain, along with Sen. Jack Reed (D-R.I.), is not a member of the Senate Intelligence Committee. But both were permitted to ask questions during the hearing because, as the chair and ranking member of the Senate Armed Services Committee, they are considered ex officio members of the intelligence panel.
The story has been updated with Sen. McCain's statement about his questions at the hearing.
Support HuffPost
The Stakes Have Never Been Higher
Before You Go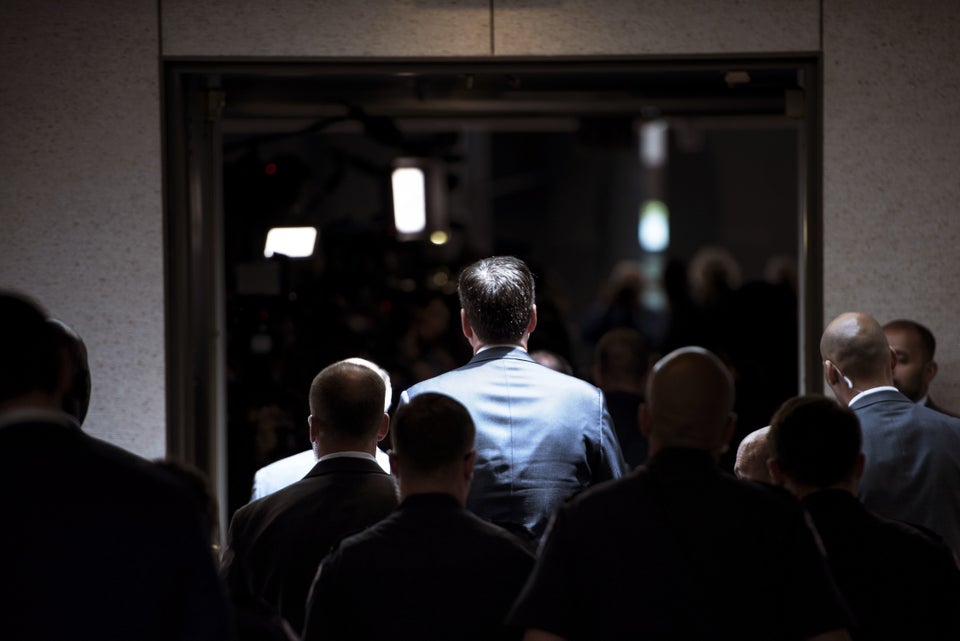 Photos From James Comey's Testimony
Popular in the Community