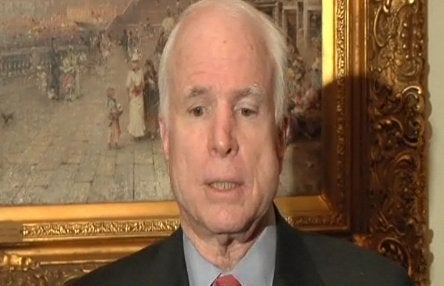 "Which is more egregious," he asked, as if the answer were obvious, "reading from a word on your hand or a teleprompter?"
McCain continued: "I continue to be entertained now by the continuous historical attacks on Sarah Palin, who was very, very popular with a significant segment of the American people."
McCain praised Kirk's background in the armed forces. "I understand that the key issue in Illinois and Arizona is jobs and jobs and jobs and the economy," he said. "But we are in two wars. Mark Kirk brings a degree of knowledge and background on military and national security issues that are badly needed in the leadership of this country."
Watch McCain on Kirk and Palin:
Popular in the Community