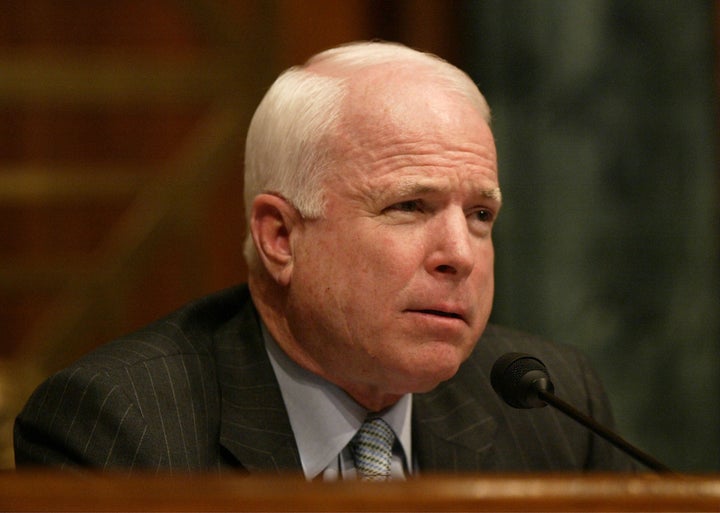 Sen. John McCain (R-Ariz.) gave a curt response Thursday to reports that former defense secretary Donald Rumsfeld had some unkind things to say about him in his new book, Known and Unknown.
"Thank God he was relieved of his duties," McCain said on ABC's "Good Morning America," after admitting that the two had had a contentious working relationship that often caused them to butt heads over Iraq war policy. Most notably, McCain was an avid proponent of increasing troop levels in the country, while Rumsfeld appeared to be resistant to a surge.
Advance excerpts from Rumsfeld's book show that the former defense secretary's opinion toward McCain may have been equally as terse, as he depicted the Arizona senator as having a "hairtrigger temper and a propensity to shift positions to appeal to the media."
As Politico recalls, the rivalry between the two is not a recent revelation:
McCain hasn't been shy in his public criticisms of the former Defense Department leader, and his Thursday comments reflect longstanding tensions. "We are paying a very heavy price for the mismanagement -- that's the kindest word I can give you -- of Donald Rumsfeld, of this war," he said while campaigning for the Republican presidential nomination in 2007. "I think that Donald Rumsfeld will go down in history as one of the worst secretaries of Defense in history."
Scroll down for video from today's appearance.
Calling all HuffPost superfans!
Sign up for membership to become a founding member and help shape HuffPost's next chapter