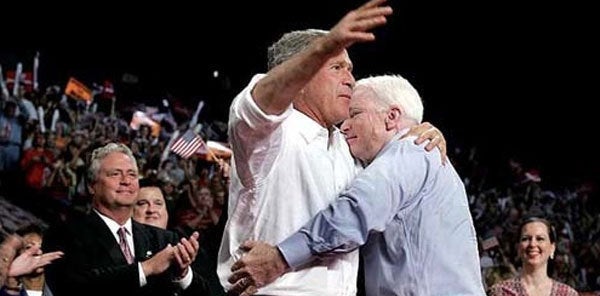 With the race to succeed him reaching a critical juncture, President Bush this morning began rallying the Republican base around its presumptive nominee, John McCain, and in the process tried to define his own legacy for the general election campaign to come.
In a speech to the Conservative Political Action Conference in Washington, Bush offered an implicit endorsement of McCain's bona fides as a true conservative in the face of deep skepticism on the right. Although he did not mention McCain by name, the president said whoever ends up being the Republican nominee will represent conservative values.
Read more about the events yesterday at the CPAC conference.
Popular in the Community