WASHINGTON ― Sen. John McCain (R-Ariz.) said Friday that he doesn't support the latest Obamacare repeal bill, all but ensuring Republicans' last-ditch effort to gut the Affordable Care Act is dead in the water.
"I cannot in good conscience vote for the Graham-Cassidy proposal," McCain said in a statement.
"I believe we could do better working together, Republicans and Democrats, and have not yet really tried," he said. "Nor could I support it without knowing how much it will cost, how it will affect insurance premiums, and how many people will be helped or hurt by it. Without a full [Congressional Budget Office] score, which won't be available by the end of the month, we won't have reliable answers to any of those questions."
Since the entire Democratic caucus opposes the bill, dubbed Cassidy-Graham, Republican leaders can afford to lose only two GOP senators on it. McCain's decision means the bill doesn't appear to have the votes to pass. Sen. Rand Paul (R-Ky.) has said he's opposed to it, and Sen. Susan Collins (R-Maine) has said she's "leaning against" it. Sen. Lisa Murkowski (R-Alaska), who voted against the last repeal bill, has also raised concerns with this one.
In a lengthy statement, McCain underscored that the process has been terrible and suggested he won't support any repeal bill that wasn't vetted through the usual rigorous, bipartisan debate. Republican leaders have been rushing to try to pass the bill ― any repeal bill, really ― because their ability to pass something with 51 votes (including Vice President Mike Pence's tiebreaker) instead of 60 expires at the end of the month.
"I would consider supporting legislation similar to that offered by my friends Senators Graham and Cassidy were it the product of extensive hearings, debate and amendment. But that has not been the case," he said. "Instead, the specter of September 30 budget reconciliation deadline has hung over this entire process."
He also nudged leadership to let the senators working on a bipartisan solution to health care continue their work. Sens. Lamar Alexander (R-Tenn.) and Patty Murray (D-Wash.) have been holding hearings and trying to come up with a health care bill both parties can get behind, but GOP leaders effectively shut down their work to clear the path for the Cassidy-Graham bill.
"Senators Alexander and Murray have been negotiating in good faith to fix some of the problems with Obamacare," said McCain. "But I fear that the prospect of one last attempt at a strictly Republican bill has left the impression that their efforts cannot succeed. I hope they will resume their work should this last attempt at a partisan solution fail."
Senate Minority Leader Chuck Schumer (D-N.Y.) hailed McCain's decision to move on from his party's months-long repeal effort.
"John McCain shows the same courage in Congress that he showed when he was a naval aviator," Schumer said in a statement. "I have assured Senator McCain that as soon as repeal is off the table, we Democrats are intent on resuming the bipartisan process."
The Arizona senator's announcement isn't a total surprise. He helped bring down the GOP's last repeal bill in a dramatic, late-night vote. But this time, his close friend Sen. Lindsey Graham (R-S.C.) is leading the charge on the legislation, and it was unclear if McCain was prepared to vote against his pal. McCain acknowledged that made his decision more difficult.
"I take no pleasure in announcing my opposition. Far from it," he said. "The bill's authors are my dear friends, and I think the world of them. I know they are acting consistently with their beliefs and sense of what is best for the country. So am I."
Graham tweeted later that there's no hard feelings.
One of the first people to praise McCain for his decision was late-night show host Jimmy Kimmel. He's been tearing into the bill's other author, Sen. Bill Cassidy (R-La.), all week for going back on his word about advocating a repeal bill that ensures pre-existing condition protections and lower costs. The Cassidy-Graham bill does neither.
"Thank you, @SenJohnMcCain for being a hero again and again and now AGAIN," tweeted Kimmel.
CORRECTION: Republican leaders can afford to lose the votes of only two GOP senators, not three, on the current Obamacare repeal bill.
Before You Go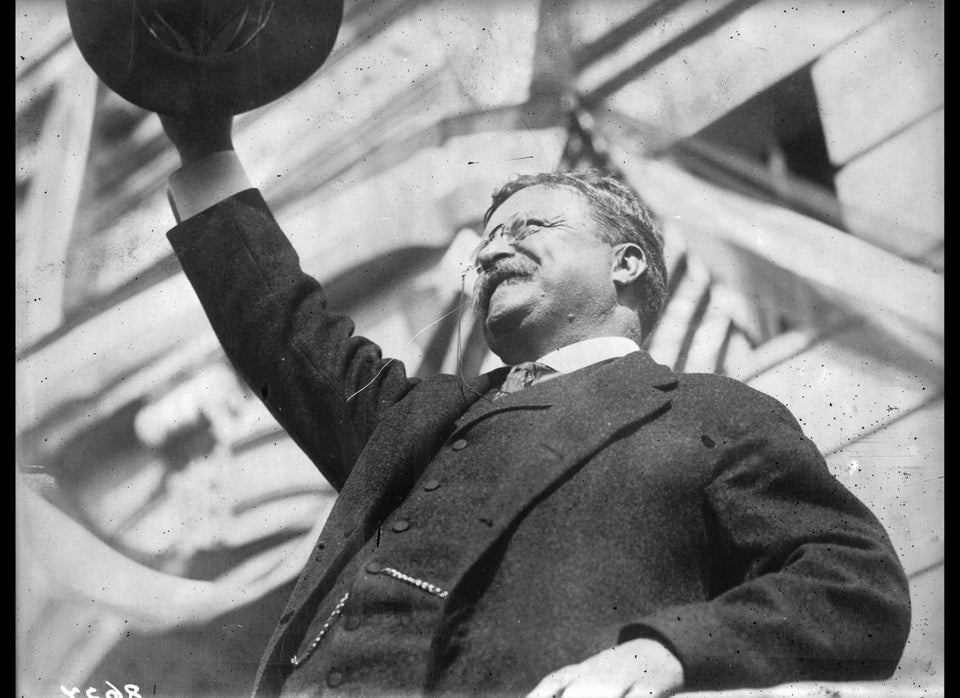 Health Care Reform Efforts In U.S. History
Popular in the Community