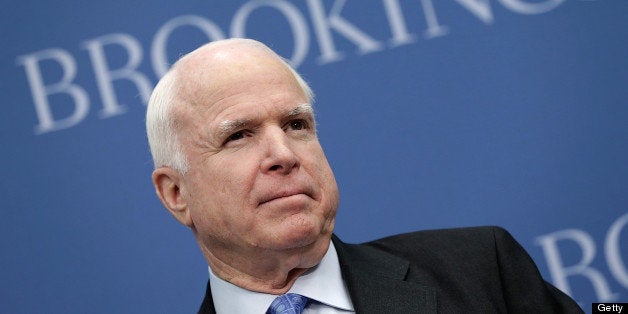 WASHINGTON, June 9 (Reuters) - Republican Senator John McCain said on Sunday there is increasing public support for closing the military prison at Guantanamo Bay, Cuba, and moving detainees to a facility on the U.S. mainland.
"There's renewed impetus. And I think that most Americans are more ready," McCain, who went to Guantanamo last week with White House chief of staff Denis McDonough and California Democratic Senator Dianne Feinstein, told CNN's "State of the Union" program.
McCain, a senior member of the Senate Armed Services Committee, said he and fellow Republican Senator Lindsey Graham, of South Carolina, are working with the Obama administration on plans that could relocate detainees to a maximum-security prison in Illinois.
"We're going to have to look at the whole issue, including giving them more periodic review of their cases," McCain, of Arizona, said.
President Barack Obama has pushed to close Guantanamo, saying in a speech in May it "has become a symbol around the world for an America that flouts the rule of law."
The camp holds 166 prisoners picked up in the war on terrorism, most of whom have been held without charges for more than a decade.
McCain and others who favor closing the prison have been unable to overcome opposition in Congress, where many Republicans say the administration has not offered satisfactory alternatives on what to do with the detainees.
Meanwhile, detainees have complained of abuse and torture, which the administration denies, while rights activists and international observers have criticized the government's use of the prison.
Obama, a Democrat who promised in his 2008 election campaign to close the prison, pledged last month to lift a ban imposed on transfers of Guantanamo detainees to Yemen, one of the core obstacles to clearing out the detention camp.
Of the 86 detainees who have been cleared for transfer or release, 56 are from Yemen, where al Qaeda has a dangerous presence. An unknown number of the 80 other prisoners at the camp who are not cleared are Yemeni as well.
More than 100 prisoners in the camp have joined a hunger strike to protest the failure to resolve their fate after more than a decade of detention, and 41 are being force-fed through tubes inserted into their noses and down into their stomachs because they have lost so much weight. (Reporting by David Morgan; Editing by Vicki Allen)

Before You Go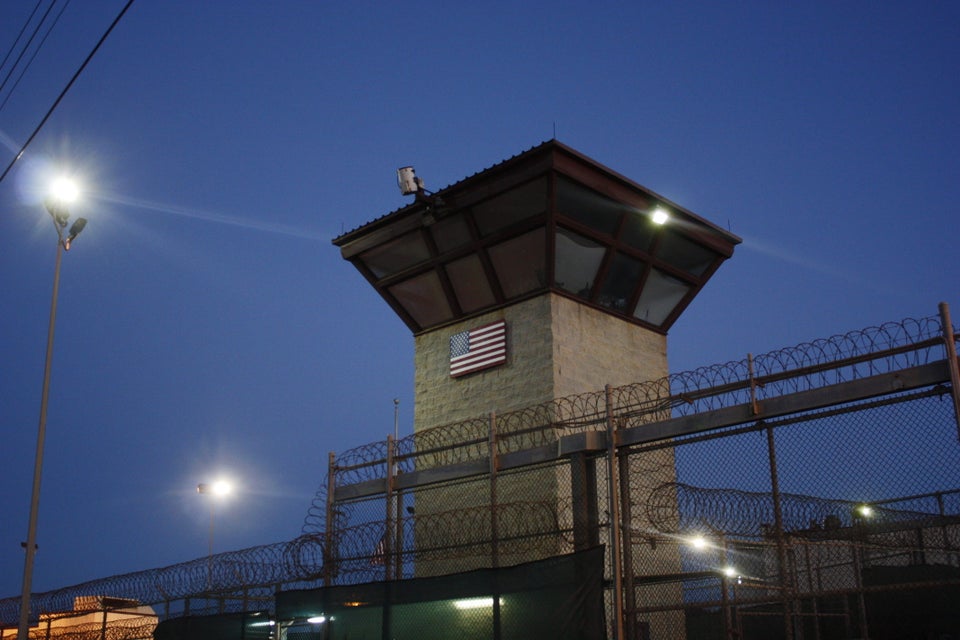 Inside Guantanamo's Prison Facility
Popular in the Community