WASHINGTON -- Even as House Republican leaders reject the idea of a path to citizenship for undocumented immigrants, Sen. John McCain (R-Ariz.) said Tuesday that he still sees hope on the horizon for a full fix to the problem, rather than granting only young people a legalized status.
"I don't accept your premise that the House of Representatives will absolutely reject a path to citizenship," McCain said in response to a question during a forum with Sen. Jeff Flake (R-Ariz.), hosted by the Arizona Republic, KPNX-TV 12News and USA Today. "I just don't accept that. I think we will know more in two or three months."
McCain and Flake are members of the so-called "gang of eight" that drafted a comprehensive immigration reform bill that passed the Senate in June. The bill addresses border security, legal immigration, enforcement and a path to citizenship for undocumented immigrants, and President Barack Obama has said he would sign it into law if it made it to his desk.
The House, though, is less interested. A number of Republicans, including Judiciary Committee Chairman Bob Goodlatte (R-Va.), have said they would not support a "special" pathway to citizenship -- exactly what the Senate bill would create. Instead, they've said they will pursue a piecemeal approach, and so far no workable bill has been proposed that would allow undocumented immigrants to naturalize.
"It's my view that the fundamental principle of this legislation has to contain a path to citizenship," McCain said. "We remain amenable to negotiations on various aspects of it ... but a path to citizenship would have to be part of it."
There's some speculation that the House will pass something to grant legalized status to undocumented young people -- often referred to as Dreamers -- while leaving out everyone else. Goodlatte and House Majority Leader Eric Cantor (R-Va.) are working on the tentatively-named KIDS Act that would do so. When asked if he would support that bill -- if it was the only legislation that could pass -- McCain didn't rule it out entirely.
"I think we'd have to cross that bridge when we come to it, but you'd still be faced over time with the same issue of 11 million people living in the shadows of this country," he said.
When asked if he was concerned about Obama taking such an action, Flake said it seemed unlikely.
"I think that would be very difficult to do," he said. "I don't think that could happen. I know there is some concern that the president has made it beyond his constitutional mandate on certain issues like that, but I can't see that happening."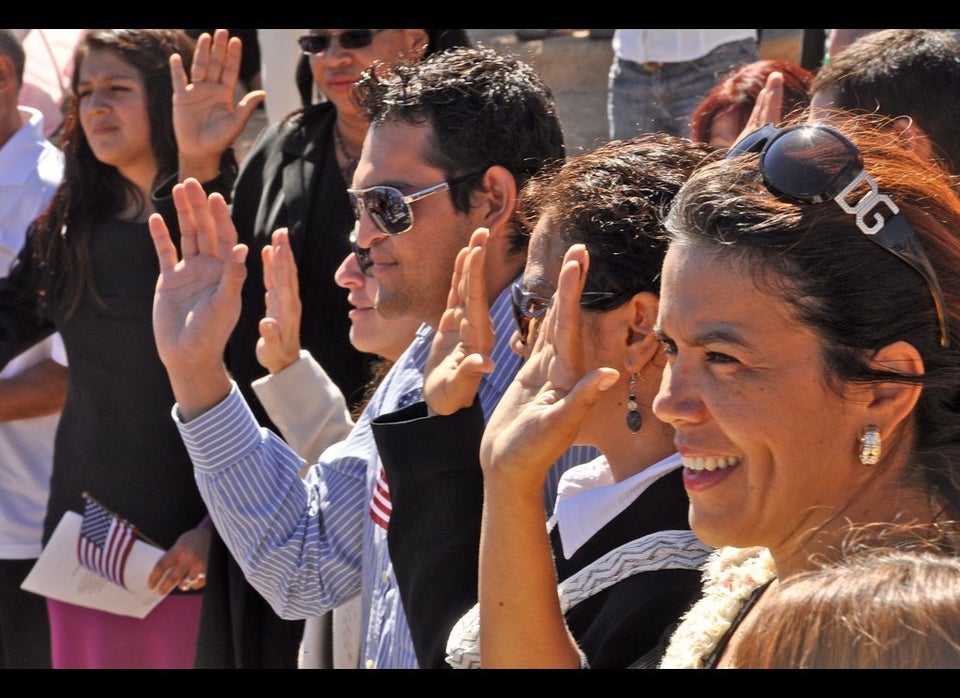 10 Major U.S. Federal Immigration Laws
Popular in the Community