WASHINGTON -- Sen. John McCain (R-Ariz.), considered a possible backer of the Employment Non-Discrimination Act, skipped a key vote on the bill on Monday to tape an appearance on "Late Night with Jimmy Fallon."
The Senate narrowly voted to begin debate on ENDA Monday night, with the bill's cosponsors lobbying Republican lawmakers until the very last minute to get their support.
McCain is one of the Republican senators LGBT advocates believe may ultimately vote for the bill. But on Monday evening, about an hour before the first vote was scheduled, he tweeted that he was preparing to tape "Late Night with Jimmy Fallon" in New York:
McCain's appearance on Fallon's show aired early Tuesday morning. He talked about some of his old nicknames, such as McNasty and White Tornado, during the interview.
McCain's office did not return a request for additional comment on his whereabouts or on how he plans to vote on ENDA's passage later this week.
Last week, however, he expressed concerns about the legislation, saying he was worried it would be like "busing" or lead to "reverse discrimination."
Nine senators missed the ENDA vote. A spokesman for Sen. Claire McCaskill (D-Mo.), the sole Democrat who didn't vote, said the senator strongly supports ENDA but was unfortunately unable to make it back from a funeral in time for the vote. A spokesman for Sen. Lisa Murkowski (R-Alaska), who voted ENDA out of committee and is expected to back it on the floor, said she missed the vote because she was traveling.
ENDA would make it illegal to discriminate against someone in the workplace on the basis of sexual orientation or gender identity. It is already illegal to discriminate on the basis of race, color, sex, nationality, religion, age or disability.
UPDATE: 1:20 p.m. -- McCain told reporters on Tuesday that if he hadn't been taping Fallon's show, he would have voted with the majority to advance ENDA.
Sabrina Siddiqui contributed reporting.
Before You Go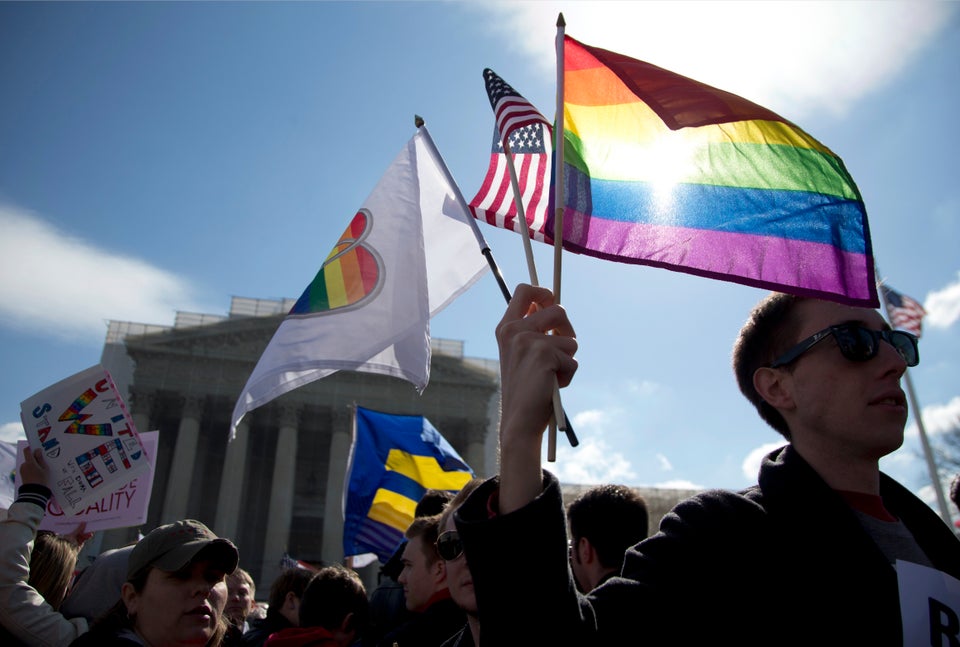 Supreme Court Proposition 8 Case
Popular in the Community