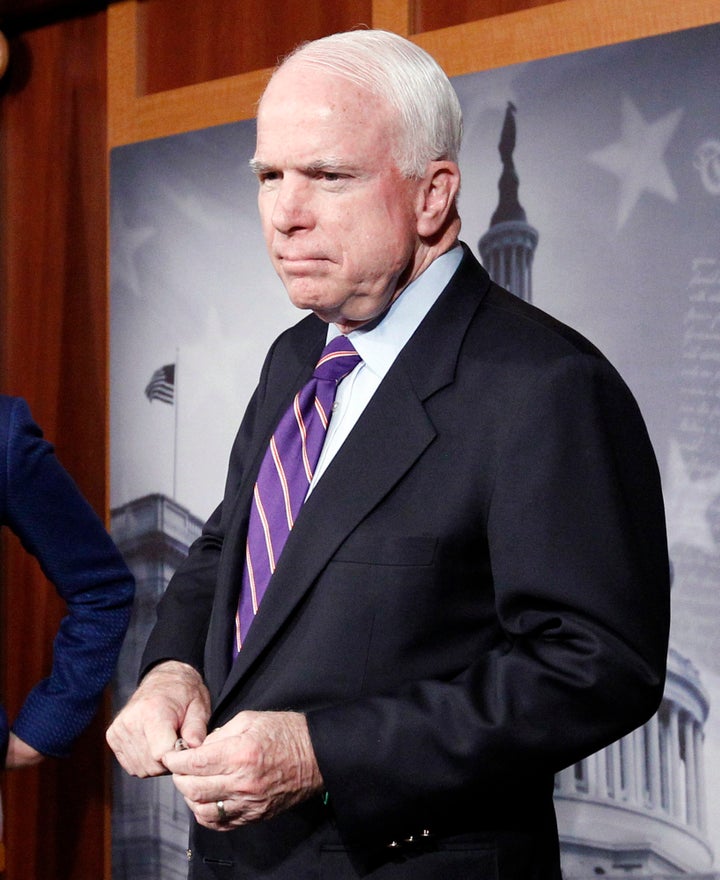 WASHINGTON -- Sen. John McCain (R-Ariz.) came close on Wednesday to drawing a line in the sand over the inclusion of same-sex couples in comprehensive immigration reform.
"Which is more important: LGBT or border security?" he said at an event hosted by Politico. "I'll tell you what my priorities are. If you're going to load it up with social issues, that is the best way to derail it, in my view."
McCain is part of an eight-member group -- four Democrats and four Republicans -- that released a framework for immigration reform on Monday. That plan does not include any mention of same-sex couples, who currently cannot petition for green cards for even their legally-married spouses under the Defense of Marriage Act.
Obama came out in support of changing immigration law to help same-sex binational couples, and the White House invited some of them to Las Vegas for the president's Tuesday speech on reform. The Congressional Hispanic Caucus also included a fix on the issue in its principles for immigration reform.
The "gang of eight" has not yet discussed it, McCain said.
"I'll be glad to talk about it, discuss what the ramifications are and all of that, but if somebody views that as the most important aspect of comprehensive immigration reform then we just have a fundamental disagreement," McCain said.
Sen. Chuck Schumer (D-N.Y.), another member of the group who also appeared at the Politico event, said it will considered. He is a co-sponsor of the Uniting American Families Act, a bill that would allow same-sex couples to petition the government for green cards for their foreign-born partners. That bill has three Republican co-sponsors: Sen. Susan Collins (R-Maine) and Reps. Charlie Dent (R-Pa.) and Richard Hanna (R-N.Y.).
"I'm a sponsor of this bill, I'm for it, I care about it," Schumer said. "We haven't discussed it yet, and certainly it will be one of the issues on the table, but as John said, we first have to get our basic structure and framework before we make decisions on this."
Before You Go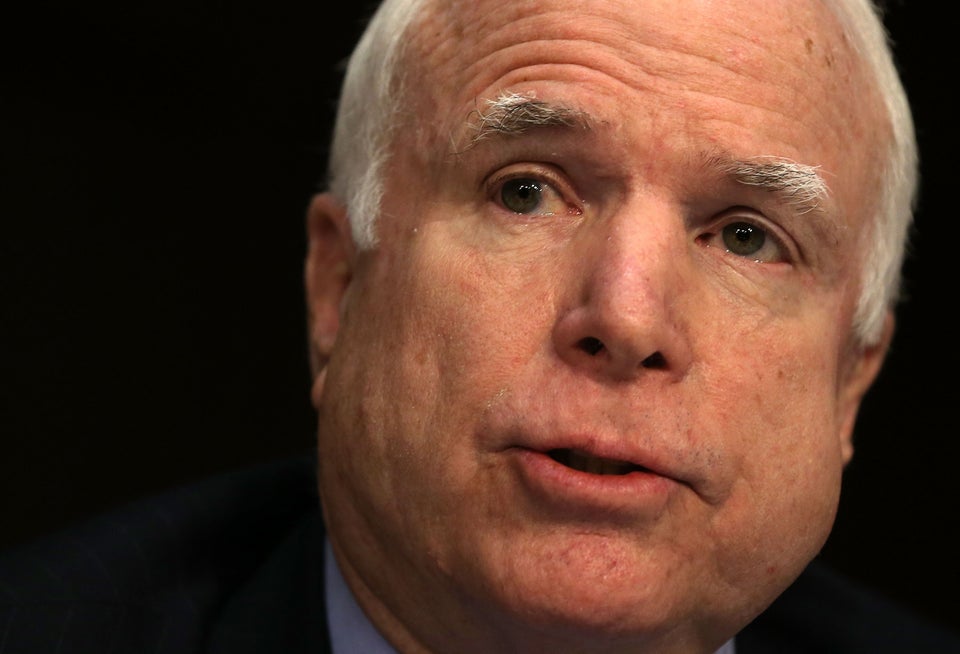 Bipartisan Immigration Plan's Key Provisions
Popular in the Community