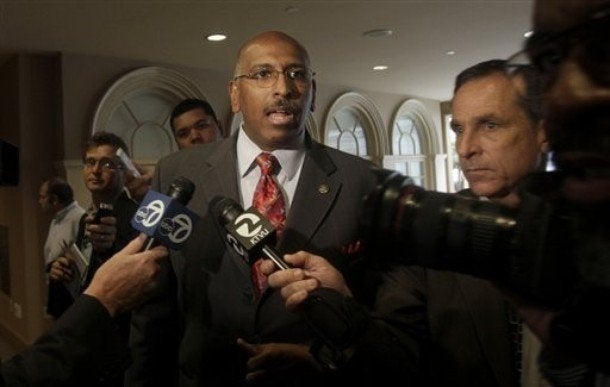 Two prominent GOP senators sharply criticized Republican National Committee Chairman Michael Steele on Sunday for recently calling the war in Afghanistan "Obama's war." Sen. John McCain (R-Ariz.) said Steele's recent remarks about the war are "wildly inaccurate" and inexcusable.
The Arizona Republican said on ABC's "This Week" that Steele needs to assess whether he can still function in his job and must make "an appropriate decision" about his future.
At a recent GOP fundraiser, Steele called the U.S. commitment of troops in Afghanistan a mistaken "war of Obama's choosing." McCain added that it's "America's war and we can't afford to fail."
Sen. Lindsey Graham (R-S.C.) also strongly condemned the comment from the RNC chief. But Graham isn't demanding that Steele resign as some Republicans have done.
Graham told CBS' "Face The Nation" that Afghanistan is "America's war" and that the U.S. needs to have a military presence there for national security reasons.
Graham called Steele's comment "uninformed, unnecessary, unwise."
The harsh rebuke by the two GOP heavy hitters comes in the wake of similar fury from other conservatives. Steele, who is prone to verbal gaffes, waded into his latest controversy at a Connecticut fundraiser last Thursday.
"This was a war of Obama's choosing," Steele said at the event. "This is not something the United States has actively prosecuted or wanted to engage in."
Steele also accused Obama of "demonizing Iraq while saying the battle really should be in Afghanistan."
Calling all HuffPost superfans!
Sign up for membership to become a founding member and help shape HuffPost's next chapter