 Sen. John McCain (R-Ariz.) and Sen. Lindsey Graham (R-S.C.) on Tuesday responded to conflicting and unconfirmed reports of chemical weapons being used in Syria by increasing pressure on President Barack Obama to approve U.S. military involvement in the Middle East nation's ongoing strife.
"President Obama has said that the use of weapons of mass destruction by Bashar Assad is a 'red line' for him that 'will have consequences,'" the senators wrote in a joint statement. "If today's reports are substantiated, the President's red line has been crossed, and we would urge him to take immediate action to impose the consequences he has promised."
As the Associated Press reported Tuesday, accusations of chemical weapon attacks came from both sides of the conflict in Syria. State-run media first claimed that rebel forces had launched "a missile containing a chemical substance." Rebels denied those allegations, countering with their own claim that military forces in the regime of Syrian President Bashar Assad had launched a chemical attack.
Western nations have maintained that there is no evidence to support of any of the claims. The White House said Tuesday it was investigating the reports, but said the administration remained "deeply skeptical" of any allegations by the Assad regime.
But Graham and McCain, two of the most vocal proponents for U.S. involvement in Syria, were quick to use the latest reports to apply a new round of pressure for intervention.
"That should include the provision of arms to vetted Syrian opposition groups, targeted strikes against Assad's aircraft and Scud missile batteries on the ground, and the establishment of safe zones inside Syria to protect civilians and opposition groups," the senators continued in their statement. "If today's reports are substantiated, the tragic irony will be that these are the exact same actions that could have prevented the use of weapons of mass destruction in Syria."
Graham went as far as to endorse putting U.S. troops on the ground in Syria in an interview with Foreign Policy, seemingly suggesting that preemptive action could be warranted.
"Absolutely, you've got to get on the ground. There is no substitute for securing these weapons," Graham said. "I don't care what it takes. We need partners in the region. But I'm here to say, if the choice is to send in troops to secure the weapons sites versus allowing chemical weapons to get in the hands of some of the most violent people in the world, I vote to cut this off before it becomes a problem."
Support HuffPost
The Stakes Have Never Been Higher
Before You Go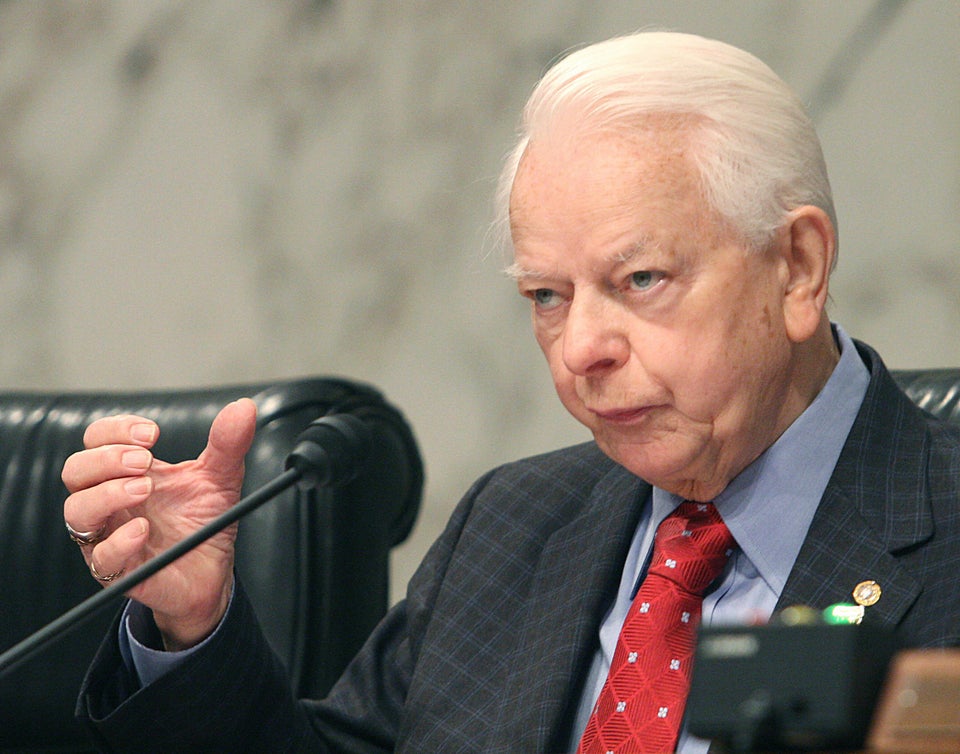 Longest Serving Senators In U.S. History
Popular in the Community