Meat Loaf probably won't be serenading Sen. John McCain (R-Ariz.) anytime soon.
After Meat Loaf "performed" "America the Beautiful" at a recent event for Republican presidential nominee Mitt Romney, a TMZ photographer caught up with McCain in Washington, D.C., on Friday and asked if he thought they should "change up the song sometimes?"
"Change the song? Or have someone who knows the words?" McCain responded. "Maybe either. That's a good choice."
Meat Loaf, Big and Rich and Randy Owen of the band Alabama joined Romney on stage at an event in Ohio on Thursday. The four of them sang "America the Beautiful," and Meat Loaf, appearing to struggle with some of the words, improvised part of the song.
Romney himself sang a solo of "America the Beautiful" at a campaign event in Florida earlier this year. The Obama campaign later used a recording of him singing the song in an ad called "Firms," which attacked Romney for outsourcing jobs and for his offshore bank accounts.
McCain, himself the GOP presidential nominee in 2008 and a Vietnam War veteran, has served as a Romney campaign surrogate throughout the 2012 election. McCain spent over five years as a prisoner of war during Vietnam. Friday marked the 45th anniversary of the day that McCain's airplane was shot down over Hanoi in North Vietnam.
Before You Go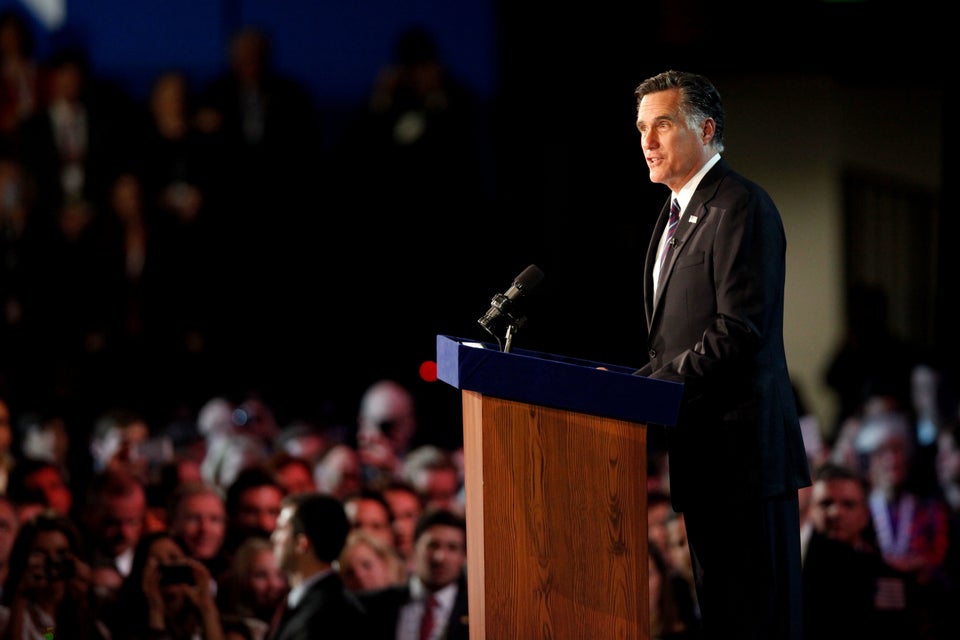 100 Years Of Election Night Losers
Popular in the Community