Sen. John McCain (R-Ariz.), who died Saturday at the age of 81 after a long career in public service, will be remembered in multiple ceremonies this week. The first will be in Phoenix on Wednesday, on what would have been his 82nd birthday.
Officials in a number of states and municipalities have ordered flags to be flown at half-staff, including at the U.S. Capitol and other government buildings. Flags at the White House, however, were raised to full-staff less than 48 hours after McCain's death. The National Portrait Gallery in Washington, D.C., on Monday placed a portrait of McCain on its "In Memoriam" wall, located on the museum's first floor.
Here's a calendar of other major events that will honor McCain's life.
Wednesday: Arizona State Capitol
McCain's body will lie in state in the rotunda of the Arizona state Capitol. The public can pay their respects beginning at 2 p.m. local time following a private service at 10 a.m., according to McCain's office.
Thursday: North Phoenix Baptist Church
Friday: U.S. Capitol
McCain's body will lie in state inside the U.S. Capitol Rotunda. His Senate colleagues and staff will honor him in a ceremony beginning at 11 a.m. Eastern time Friday.
Members of the public will be able to enter through the Capitol Visitor Center and pay their respects from 2 p.m. to 8 p.m.
McCain will become one of about three dozen people in U.S. history to be honored through this tradition, according to the Architect of the Capitol. Lying "in state" refers to government leaders and military members, and lying "in honor" refers to private citizens.
Past dignitaries who have been memorialized in this way include former presidents Abraham Lincoln and John F. Kennedy, as well as civil rights icon Rosa Parks. The most recent person to lie in honor was evangelical leader Billy Graham, who died in February.
Saturday: Washington National Cathedral
A televised funeral service will begin at 10 a.m. at the Washington National Cathedral. At McCain's request, former presidents Barack Obama and George W. Bush are set to deliver eulogies. McCain ran presidential campaigns against both men.
President Donald Trump, however, does not plan to attend. McCain reportedly did not want him there, after Trump's relentless personal attacks on McCain.
Sunday: U.S. Naval Academy
This post has been updated with additional memorial events for McCain.
Before You Go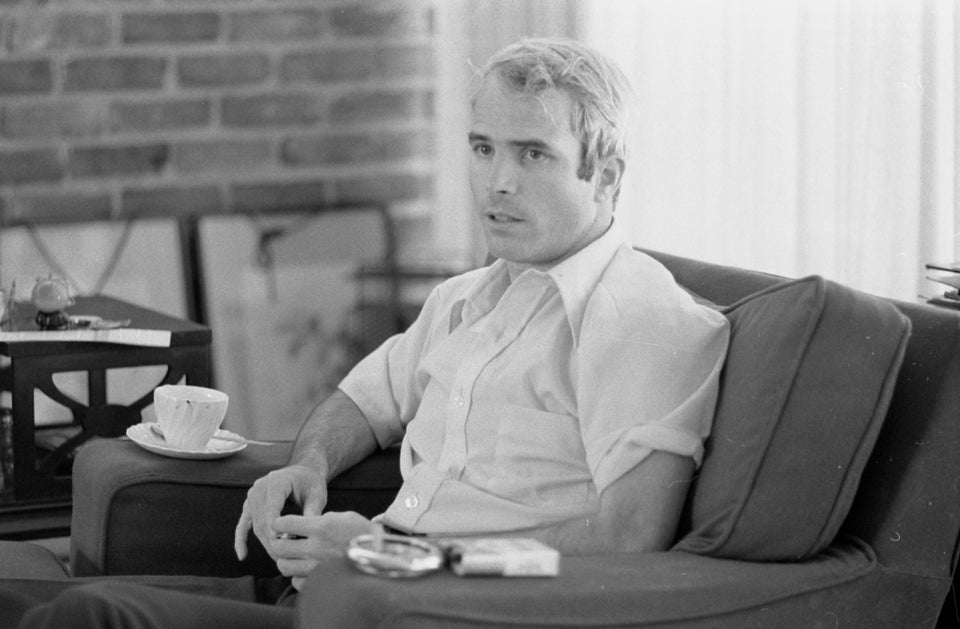 John McCain's Life In Photos
Popular in the Community