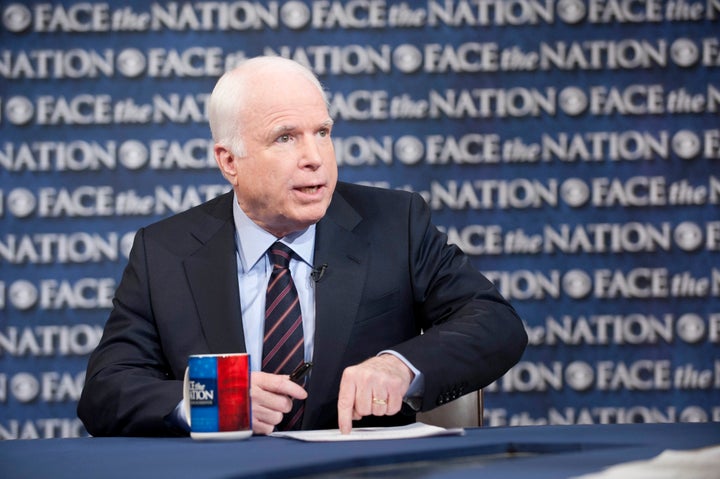 In an interview on Sunday with Univision, Sen. John McCain (R-Ariz.) criticized Mitt Romney's "self-deportation" immigration policy, stating that Republicans should adopt a "very humane approach" to immigration in order to secure Latino voters.
McCain, who does not support the Dream Act, said that Republicans should address the problems posed by border insecurity, but also must consider the human side to the issue of the country's 12 million undocumented immigrants, as well as the impact that aggressive reform policies may have on the party's ability to win over voters.
"I think that it has to be a very humane approach to this issue, and we have to come up with solutions to it," said McCain. "But we also have to do something about the drugs that are coming across our southern border that are killing our kids."
McCain expressed a similar sentiment in an interview with CNN in December, warning that states with large Hispanic populations like Arizona and New Mexico could be "up for grabs."
When asked by Univision's Jorge Ramos if "self-deportation" is humane, McCain replied, "No. I think there are some people who want to leave this country and return to the country they came from, but obviously it requires a broader solution that that, and we all know that."
Romney outlined his immigration plan in a January debate and highlighted the idea of "self-deportation, which is when people decide that they can do better by going home because they can't find work here." As ThinkProgress pointed out, this idea is central to anti-immigration laws in Arizona and Alabama.
McCain, who endorsed Romney in January and has made campaign stops on behalf of the former Massachusetts governor, is not the first Republican to distance himself from the candidate's immigration comments. Rep. Mario Diaz-Balart (R-Fla.), a Cuban-American Romney supporter, said that the "self-deportation" comment was "frankly a bad choice of words." Presidential rival Newt Gingrich also attacked the plan, stating that Romney "shows no concern for the humanity of the people who are already here."