"I do not believe that the President has committed impeachable offenses -- that's high crimes," McCain said in response to a woman named Angelica. While McCain received scattered applause for his answer, Angelica received significantly more cheers from the audience for her question.
"But I would remind you, and I hate to remind you, I really dislike reminding you -- the president just was reelected by a majority of the American people," he added.
It was a strangely familiar position for McCain, who, during the 2008 presidential election, famously defended then-candidate Obama at a town hall when a questioner said the Democratic candidate was "an Arab."
Over four years later, McCain is still dealing with conspiracy theories. One of the last people to ask McCain a question on Wednesday asserted that Obama won elections "because of voter fraud."
"I don't know exactly how to respond," he said. "I don't believe that voter fraud was a major factor in this. Let's be honest, there are numerous cases of voter fraud in this country and we have to take steps to prevent it."
McCain added that he knows of "no expert who believes it was voter fraud that was the major factor in the outcome of this election."
CORRECTION: This article has been updated to clarify the woman questioning McCain is named Angelica, not Angela.
Before You Go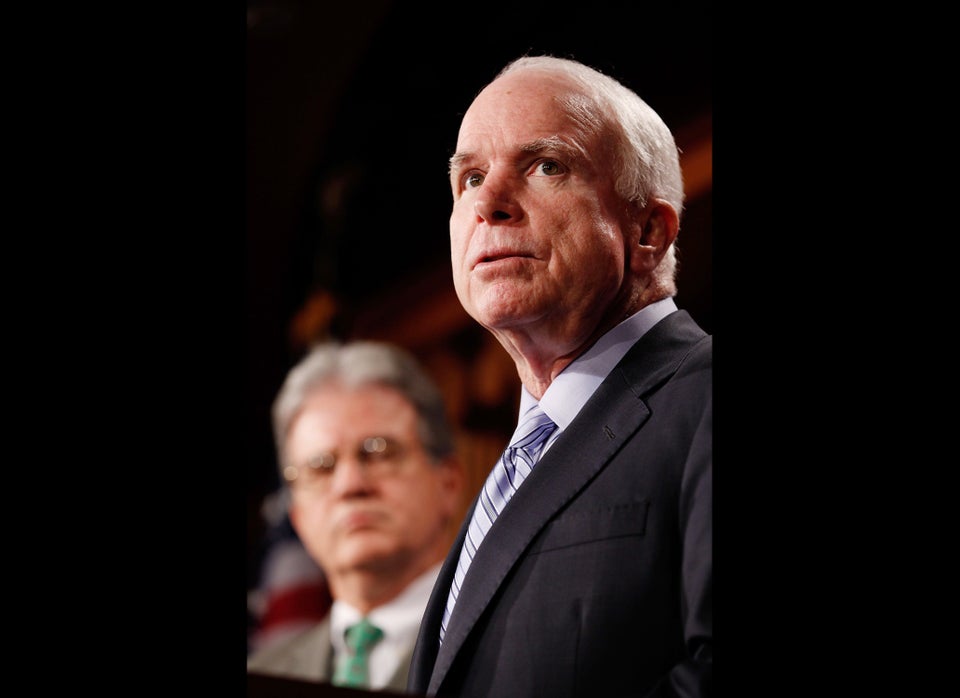 John McCain's Greatest Hits
Popular in the Community