Sen. John McCain (R-Ariz.) brushed aside a question about Donald Trump's connections to Russia Monday, saying he was focused on running his own campaign and didn't know anything about them.
REPORTER 1: What's your concern about Mr. Trump's connection to Russia?

McCAIN: A most dangerous situation we are in. What is my position on Russia? 

REPORTER 1: No Mr. Trump's connection to Russia.

REPORTER 2: Paul Manafort?

McCAIN: I don't know anything about that ― there's no reason why I should. I'm running my own campaign. That's why, as you can see, I'm spending my days working hard on my campaign. You should understand that.
Answering questions about Trump is not something GOP senators defending their seats this cycle like to do. But unfortunately for them, Trump keeps saying inflammatory things and Republicans down the ballot are pressed to respond. McCain is running for reelection and is expected to face Rep. Ann Kirkpatrick (D-Ariz.) in the general election.
The Trump campaign's pro-Russia bent has been under scrutiny particularly since the GOP presidential nominee brought Paul Manafort on board as chairman. Manafort was a longtime adviser to former Ukrainian President Viktor Yanukovych, an ally of Russian President Vladimir Putin. Yanukovych's ouster set in motion a chain of events that led to Russian intervention in Crimea and eastern Ukraine. 
It's unlikely that McCain was totally unaware of Manafort's ties and the trouble they're causing Trump. After all, the campaign manager for McCain's 2008 presidential run was Rick Davis, Manafort's then-business partner. They had a lobbying firm called Davis Manafort.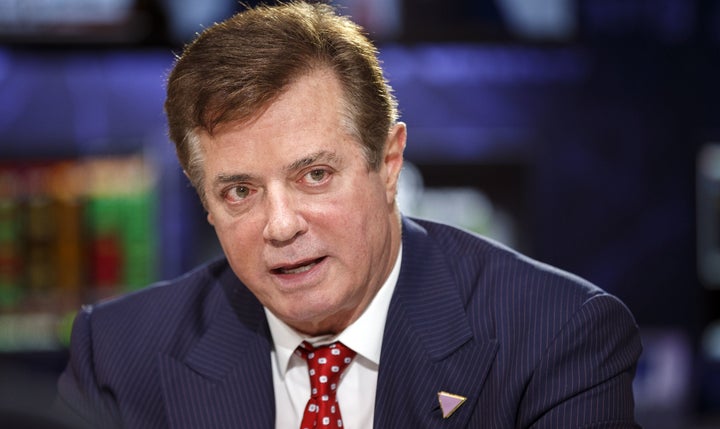 In 2008, Mike Isikoff reported for Newsweek that McCain considered Manafort for the job of running the GOP convention that year. But he decided against him because of his work for Ukraine: 
The prospect of choosing Manafort created anxiety in the campaign because of his long history of representing controversial foreign clients, including Philippine dictator Ferdinand Marcos. More recently, he served as chief political consultant to Viktor Yanukovich, the former Ukrainian prime minister who has been widely criticized for alleged corruption and for his close ties to Russia's Vladimir Putin—a potential embarrassment for McCain, who in 2007 called Putin a "totalitarian dictator." "The Ukrainian stuff was viewed as too much," says one McCain strategist, who asked not to be identified discussing the matter. Manafort did not return calls for comment.
In 2005, President George W. Bush's administration also asked for McCain's help in convincing Davis Manafort to restrict its work helping Yanukovych because it was undermining the U.S. policy of supporting the Orange Revolution and the push for Ukranian democracy. Some McCain aides reportedly unsuccessfully pressed the senator to cut ties with Davis for his presidential run. The senator has long been a strong Putin critic. 
The arrangement ended up being quite lucrative for Davis, who worked on McCain's campaign without pay. In June 2008, The Washington Post reported that Davis Manafort "earned at least $2.2 million in part through their close association with McCain, his campaign and his causes." 
McCain's campaign did not return a request for comment.
This past week, Trump brought on Steve Bannon, head of the conservative site Breitbart News, to be his campaign chief. He also elevated pollster Kellyanne Conway as his campaign manager. 
And on Friday, Manafort announced that he was resigning from the Trump campaign.
"This morning Paul Manafort offered, and I accepted, his resignation from the campaign," Trump said in a statement. "I am very appreciative for his great work in helping to get us where we are today, and in particular his work guiding us through the delegate and convention process. Paul is a true professional and I wish him the greatest success."
REAL LIFE. REAL NEWS. REAL VOICES.
Help us tell more of the stories that matter from voices that too often remain unheard.