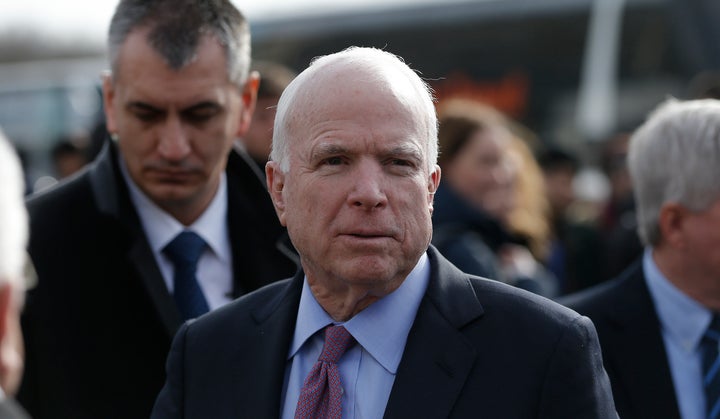 It's probably safe to assume that Sen. John McCain (R-Ariz.) is not in the running for secretary of state in the Trump administration.
"With the U.S. presidential transition underway, [Russian President] Vladimir Putin has said in recent days that he wants to improve relations with the United States," said McCain, a longtime critic of Russia. "We should place as much faith in such statements as any other made by a former KGB agent who has plunged his country into tyranny, murdered his political opponents, invaded his neighbors, threatened America's allies, and attempted to undermine America's elections."
McCain added that "the price of another 'reset' would be complicity in Putin and [Syrian President Bashar] Assad's butchery of the Syrian people. That is an unacceptable price for a great nation. When America has been at its greatest, it is when we have stood on the side [of] those fighting tyranny. That is where we must stand again."
Trump, however, has repeatedly indicated that he thinks Washington and Moscow should work together more closely. In a telephone conversation on Monday, he and Putin vowed to repair the "unsatisfactory" relationship between the two countries, according to the Kremlin. Trump's office said the president-elect is "very much looking forward to having a strong and enduring relationship with Russia."
During the presidential campaign, Trump and his surrogates had praised Putin as "strong," going as far as to describe him as a better leader than Barack Obama. The real estate mogul had also called for closer ties with Russia, particularly in the effort to defeat the Islamic State, and questioned the value of NATO.
Sen. Bob Corker (R-Tenn.), who chairs the Senate Foreign Relations Committee and who has been mentioned as a possible candidate for secretary of state, took a different approach than McCain in his signaling about Putin.
"We have a lot in common with the people of Russia. If there are ways that we can build a stronger relationship, I think that would be great," Corker told MSNBC earlier on Tuesday. "They have the same issues relative to terrorism to confront that we do. I think it's always good when the leader of the United States and when the leader of an important country like Russia begin on a good foot. Hopefully this will lead to different behavior on behalf of Russia and Putin."
Before You Go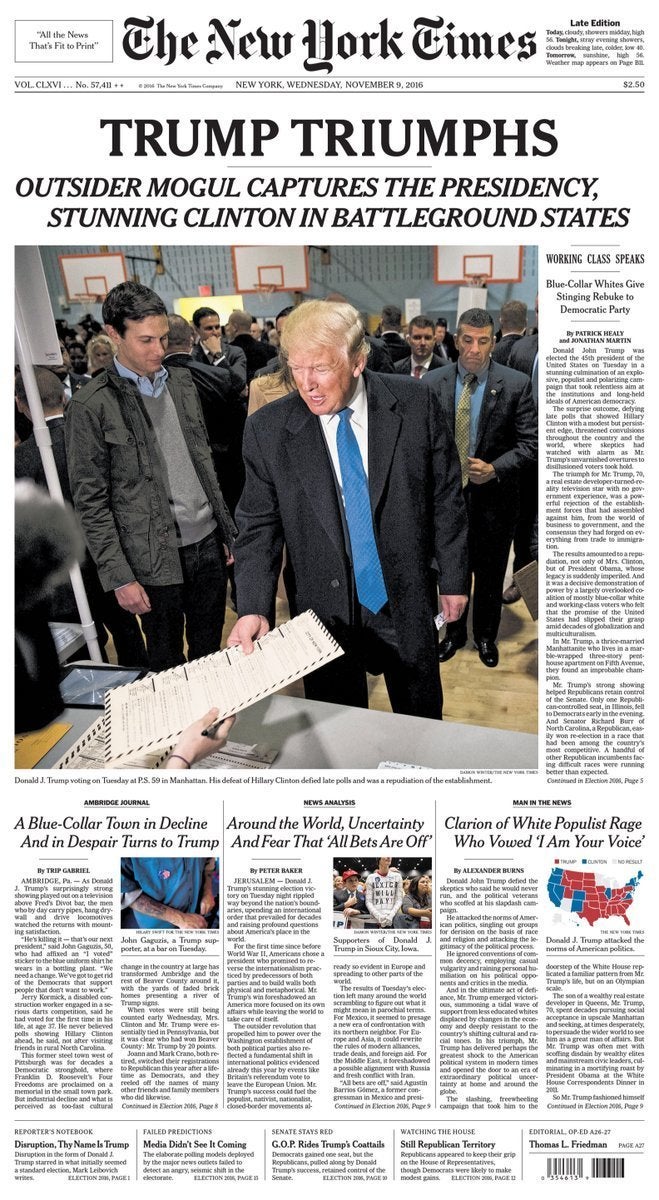 Newspapers React To President Trump
Popular in the Community