WASHINGTON -- Sen. John McCain (R-Ariz.), the only member of the U.S. Senate who personally knows what it means to be tortured, on Tuesday strongly defended the Democratic-led Senate investigation into the CIA's post-9/11 interrogation program, saying the agency's activities "stained our national honor, did much harm, and little practical good."
McCain, who was held captive by the North Vietnamese during the Vietnam War, delivered a careful, passionate denunciation of the actions taken by intelligence officials in the years following the 9/11 attacks. The senator declared that Americans have a right to know what was done in their name and in the name of protecting them.
"They must know when the values that define our nation are intentionally disregarded by our security policies, even those policies that are conducted in secret," McCain said in a Senate floor speech. "They must be able to make informed judgments about whether those policies and the personnel who supported them were justified in compromising our values; whether they served a greater good; or whether, as I believe, they stained our national honor, did much harm and little practical good."
The report released Tuesday was spearheaded by Democrats on the Senate Intelligence Committee. It concludes that the CIA tortured numerous captives in the wake of the 9/11 attacks, and often went beyond the bounds of the "enhanced interrogation" techniques that even President George W. Bush's administration approved -- all while gleaning little useful intelligence.
"I know from personal experience that the abuse of prisoners will produce more bad than good intelligence," McCain said, singling out the tactic of waterboarding in particular. "I know that victims of torture will offer intentionally misleading information if they think their captors will believe it. I know they will say whatever they think their torturers want them to say if they believe it will stop their suffering."
"Most of all, I know the use of torture compromises that which most distinguishes us from our enemies, our belief that all people, even captured enemies, possess basic human rights, which are protected by international conventions the U.S. not only joined, but for the most part authored," the senator added.
McCain said he understood why CIA operatives felt they had to do what they did, but he still maintained it was not acceptable.

"I know, too, that bad things happen in war. I know in war good people can feel obliged for good reasons to do things they would normally object to and recoil from," he said. "I understand the reasons that governed the decision to resort to these interrogation methods, and I know that those who approved them and those who used them were dedicated to securing justice for the victims of terrorist attacks and to protecting Americans from further harm. I know their responsibilities were grave and urgent, and the strain of their duty was onerous."

"But I dispute wholeheartedly that it was right for them to use these methods, which this report makes clear were neither in the best interests of justice nor our security nor the ideals we have sacrificed so much blood and treasure to defend," McCain added.
Most of McCain's Republican colleagues in the Senate -- with the notable exception of Sen. Susan Collins of Maine and Sen. Lindsey Graham of South Carolina, who is himself a military lawyer -- disagree with McCain.
In their rebuttal of the Democrats' report, Republicans on the intelligence panel say the CIA's torture tactics -- which they believe did not, in fact, constitute torture -- did provide valuable information that saved American lives and led to the killing of Osama bin Laden.
But McCain said that regardless of motivations, if the United States is to remain better than its adversaries, it must also maintain a higher standard of behavior.
"Our enemies act without conscience. We must not," he said.
This article has been updated to note that Sen. Susan Collins is one of the Senate Republicans, along with Sen. Lindsey Graham, who does not disagree with McCain.
Michael McAuliff covers Congress and politics for The Huffington Post. Talk to him on Facebook.
Before You Go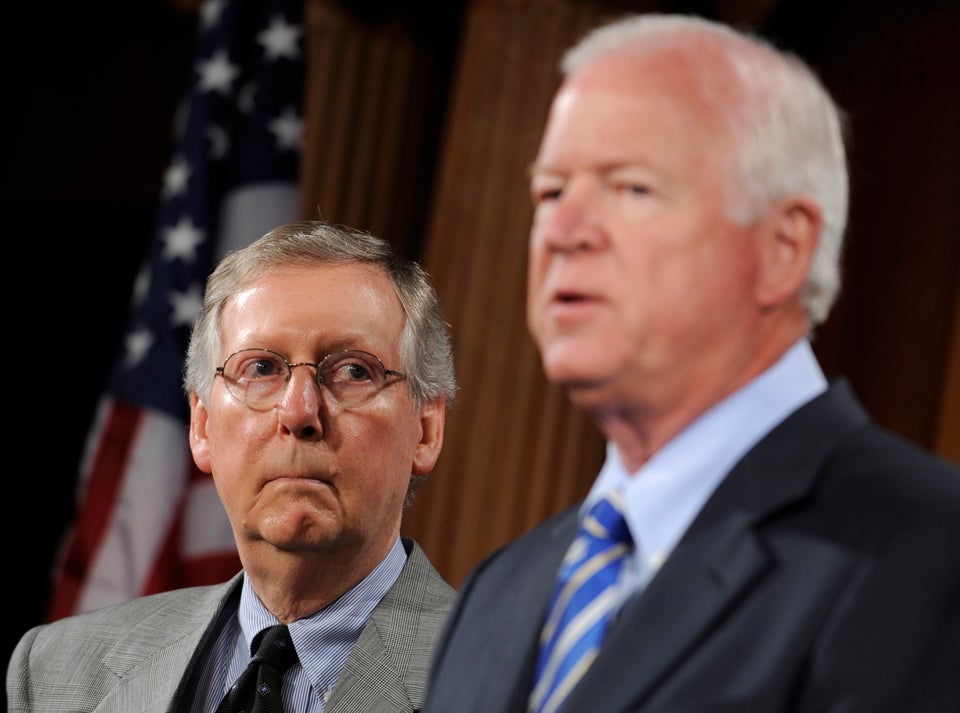 Politicians React To CIA Torture Report
Popular in the Community