Comments ran the gamut from complete nonsense to absurdly offensive. Thankfully, not everyone on the Internet is totally horrible and people shared photos of their own interracial families, supporting Old Navy for their inclusive imagery.
McCain's son, Jack, decided to show his support by sharing a personal picture with wife Renee Swift, whom he met while serving in the Navy and married in 2013. The Navy lieutenant also had some choice words for the haters.
Swift, a captain in the USAF reserve, shared a tweet about doing some shopping at the clothing store, too.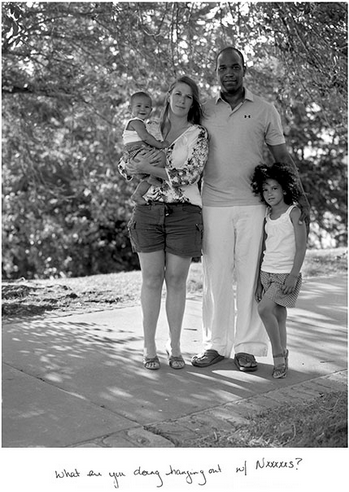 18 Interracial Couples Share Insults They Have Experienced
Popular in the Community