Sen. John McCain (R-Ariz.) said Wednesday that he would block the nomination of U.S. Ambassador to the U.N. Susan Rice to serve as Secretary of State, citing comments she made on the recent attacks in Libya.
"Susan Rice should have known better, and if she didn't know better, she's not qualified," the Arizona senator said on Fox News. "I will do everything in my power to block her from being the United States Secretary of State. She has proven that she either doesn't understand or she is not willing to accept evidence on its face. There is no doubt five days later what this attack was and for."
McCain and Senate Republicans have criticized Rice for her comments on the Sept. 16 Sunday shows that the Sept. 11 attacks in Benghazi, Libya were the result of an anti-Muslim video, not a terrorist attack. However, CIA assessments at the time of her comments back up her description of the attacks.
The Washington Post reported that the nomination will "almost certainly" go to Rice and that President Barack Obama is willing to "dig in his heels" to get her confirmed.
When asked if he would block Sen. John Kerry (D-Mass.), who has been mentioned as a possible candidate for Secretary of State or Defense, McCain said, "We'd have to look into it before I'd want to do it."
McCain, again, compared the Benghazi attacks that killed four Americans, including Ambassador Chris Stevens, to Watergate. "Nobody died in Watergate, nobody died in Iran-Contra. Four people died here," he said. He added that he favored a select committee to investigate the attack.
Before You Go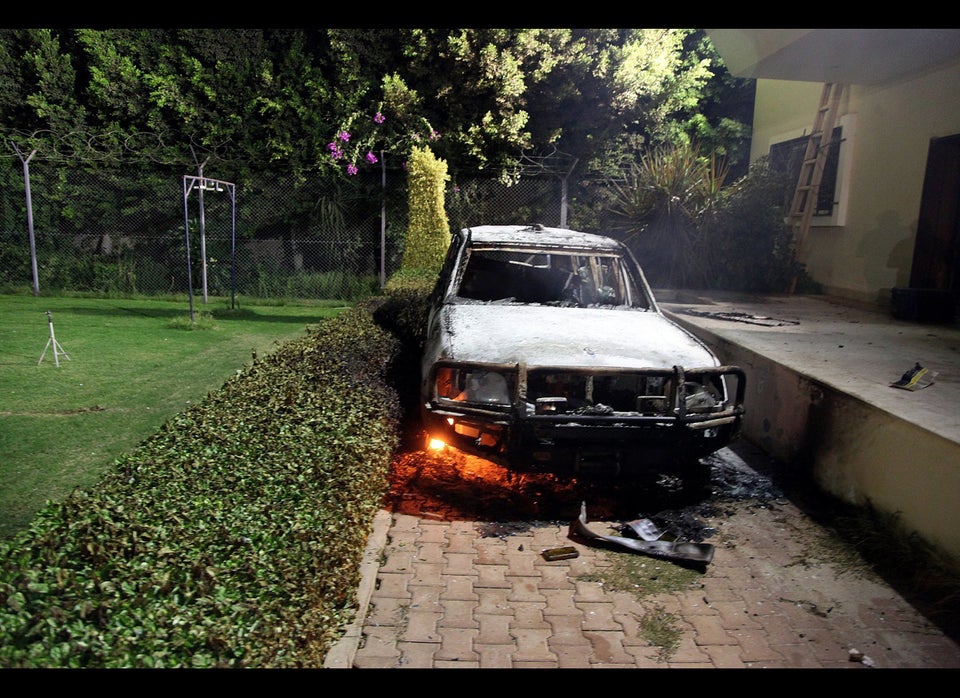 Attack On U.S. Compound In Benghazi
Popular in the Community