Sen. John McCain (R-Ariz.) met with rebel leaders in Syria on Monday, The Daily Beast reported, making the senator the highest ranking U.S. official to visit the country since conflict broke out over two years ago.
While in the country, McCain met with the Free Syrian Army's Supreme Military Council leader Gen. Salem Idris. The Daily Beast's Josh Rogin reports:
He stayed in the country for several hours before returning to Turkey. Both in Syria and Turkey, McCain and Idris met with assembled leaders of Free Syrian Army units that traveled from around the country to see the U.S. senator. Inside those meetings, rebel leaders called on the United States to step up its support to the Syrian armed opposition and provide them with heavy weapons, a no-fly zone, and airstrikes on the Syrian regime and the forces of Hezbollah, which is increasingly active in Syria.
"The visit of Senator McCain to Syria is very important and very useful especially at this time," Idris told The Daily Beast of the meeting. "We need American help to have change on the ground; we are now in a very critical situation."
McCain has previously pressured the Obama administration to increase its support for Syrian rebels, calling for "game-changing" action to end the civil war.
"We need to have a game-changing action: No American boots on the ground, establish a safe zone, and protect it and supply weapons to the right people in Syria who are fighting for obviously the things we believe in," McCain said on "Fox News Sunday" earlier this month.
Obama addressed the conflict during a press conference earlier this month, reiterating his position that "the use of chemical weapons are something that the civilized world has recognized should be out of bounds."
However, Obama said the United States would not act unilaterally against the Syrian government.
"It's not going to be something that the United States does by itself, and I don't think anybody in the region, including the prime minister, would think that U.S. unilateral actions, in and of themselves, would bring about a better outcome inside of -- inside of Syria," he said.
Before You Go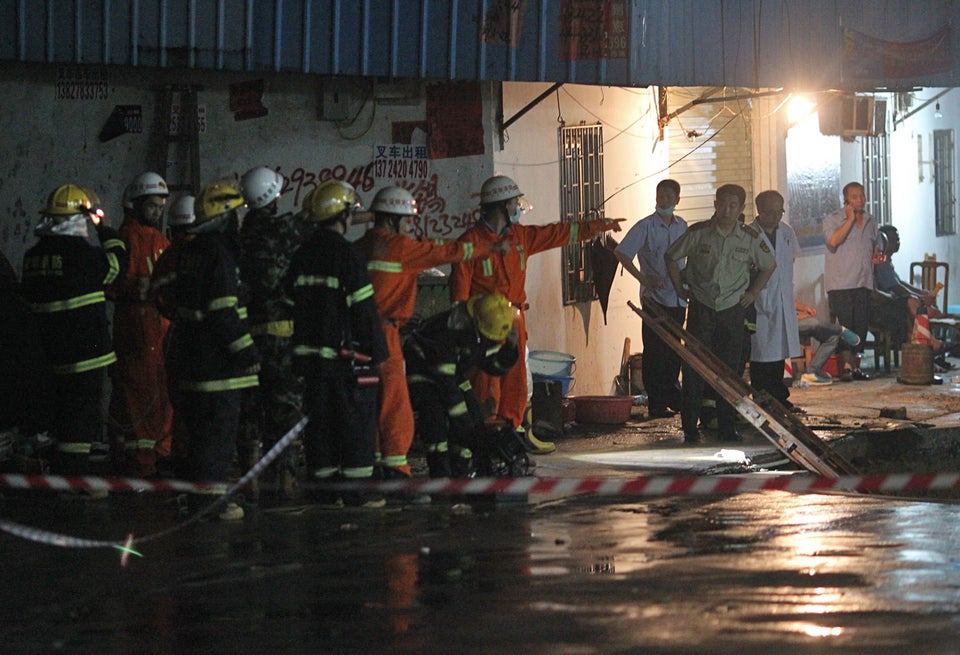 Shenzhen Sinkhole
Popular in the Community