WASHINGTON, May 29 (Reuters) - U.S. Senator John McCain said on Wednesday, two days after meeting with rebels in Syria, that he is confident the United States can send weapons to fighters in Syria without the risk they will fall into the wrong hands.
"We can identify who these people are. We can help the right people," McCain said on CNN's program "Anderson Cooper 360."
McCain, a Republican, is an outspoken advocate for U.S. military aid to the rebels fighting Syrian President Bashar al-Assad and has angrily denounced Democratic President Barack Obama - McCain's opponent in his failed 2008 presidential race - for shying away from deeper U.S. involvement in the conflict, which has claimed 80,000 lives.
Critics of some lawmakers' push to arm the rebels have expressed concerns that weapons could end up in the hands of militants who might eventually end up using them against the United States or its allies.
But McCain said such radical fighters make up only a small part of the rebels forces.
For example, he said, Syria's Islamist al-Nusra Front, identified as an alias of al Qaeda in Iraq, accounts for only about 7,000 of the 100,000 fighters battling the government of Assad.
"Every single day, more and more extremists flow in... "They're flowing in all the time, these extremists. But they still do not make up a sizeable portion," the Arizona senator said.
The Obama administration, saying it is keeping all options on the table, has sent food and medical supplies to Assad's opponents. U.S. Secretary of State John Kerry and Russian Foreign Minister Sergei Lavrov also have been trying to organize an international peace conference on Syria.
McCain said he was escorted during his visit on Monday by General Salem Idris, leader of the Supreme Military Council of the Free Syrian Army, and that he had a long meeting with Idris and a group of his battalion commanders.
"They're very disturbed about the dramatic influx of Hezbollah fighters, more Iranians and of course stepped up activities of Bashar Assad," McCain said.
U.S. public opinion is strongly against direct military involvement in Syria, but McCain said no one, including Idris and his commanders, wants American "boots on the ground."
However, he said the rebel forces made clear they want U.S. weapons. "Their message was ... They do not understand. They do not understand why we won't help them," McCain said.
(Reporting by Patricia Zengerle; Editing by Lisa Shumaker)

Support HuffPost
The Stakes Have Never Been Higher
Before You Go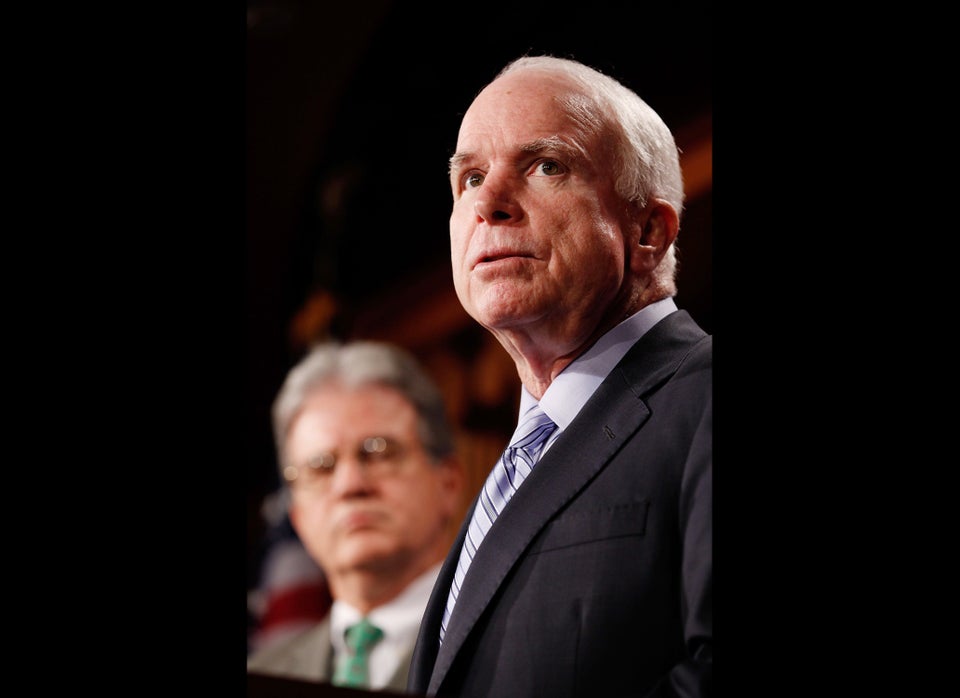 John McCain's Greatest Hits
Popular in the Community