The Daily Star of Lebanon reported Thursday that Sen. John McCain (R-Ariz.) was photographed with members of a group responsible for kidnapping 11 Lebanese Shiite pilgrims. His office, however, condemned their actions and said that no one in the meeting called themselves by the names mentioned in the report.
The Star reported that Mohammad Nour, a chief spokesman and photographer for the rebel group the Northern Storm Brigade, was photographed with McCain, according to families of the kidnapped and one person who was released. Abu Ibrahim, another man with a reported connection to the group, was also in the photograph.
McCain's office said that no one in the meeting identified themselves as Nour or Ibrahim.
"A number of the Syrians who greeted Sen. McCain upon his arrival in Syria asked to take pictures with him, and as always, the senator complied. If the individual photographed with Sen. McCain is in fact Mohamed Nour, that is regrettable," said spokesman Brian Rogers in an email.
"But it would be ludicrous to suggest that the senator in any way condones the kidnapping of Lebanese Shia pilgrims or has any communication with those responsible. Sen. McCain condemns such heinous actions in the strongest possible terms."
Two of the 11 kidnapped have been released, according to another Star report. They were abducted near Azaz on May 22, 2012, after returning from a pilgrimage in Iran.
McCain met with Gen. Salim Idris, chief of the Supreme Military Council of the Free Syrian Army, on Monday after crossing the border from Turkey. A critic of President Barack Obama's policy towards Syria and an advocate for a no-fly zone and the arming of Syrian rebels, McCain became the highest-ranking U.S. official to visit since the country broke out in civil war over two years ago.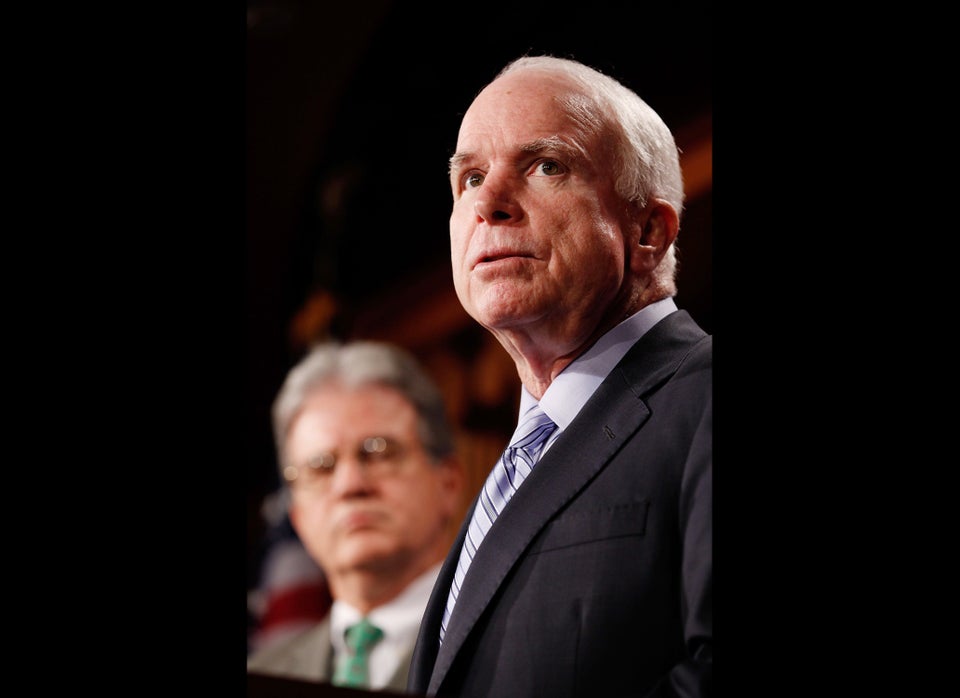 John McCain's Greatest Hits
Popular in the Community