Sen. John McCain (R-Ariz.) warned that a Congressional vote against military action in Syria would be "catastrophic."
McCain sounded the warning after he and Sen. Lindsey Graham (R-S.C.) met with President Barack Obama on Monday. McCain made similar claims on Sunday, before his meeting with the president.
Graham said he feels there is a "solid plan" from the Obama administration to "upgrade the opposition" in Syria. McCain agreed but still cited "concerns."
"We still have significant concerns but we believe there is in formulation a strategy to upgrade the opposition," McCain said.
After Obama announced he was in favor of action "limited in duration and scope" in Syria, McCain and Graham said that would "send the wrong signal."
"[W]e cannot in good conscience support isolated military strikes in Syria that are not part of an overall strategy that can change the momentum on the battlefield, achieve the President's stated goal of Assad's removal from power, and bring an end to this conflict, which is a growing threat to our national security interests," the senators said in a statement on Saturday.
Obama announced Saturday he would "seek authorization for the use of force from the American people's representatives in Congress" before taking action in Syria.
WASHINGTON — Two Republican foreign policy hawks say President Barack Obama must make a strong case for attacking Bashar Assad's Syria if he wants to win congressional backing for the operation.
Sen. John McCain tells reporters at the White House that Obama's intervention now will be more difficult because Assad "is moving his forces around." Both McCain and Sen. Lindsay Graham questioned the wisdom of the administration publicly signaling in advance its intention to strike.
The GOP senators, who often speak with the same voice on foreign affairs, talked in the White House driveway Monday after a private meeting with Obama.
McCain said he believes lawmakers awaiting a critical vote on Syria "must be assured that this is different from the past two years of neglect" on the part of the administration.
This story has been updated with more from the AP.
Before You Go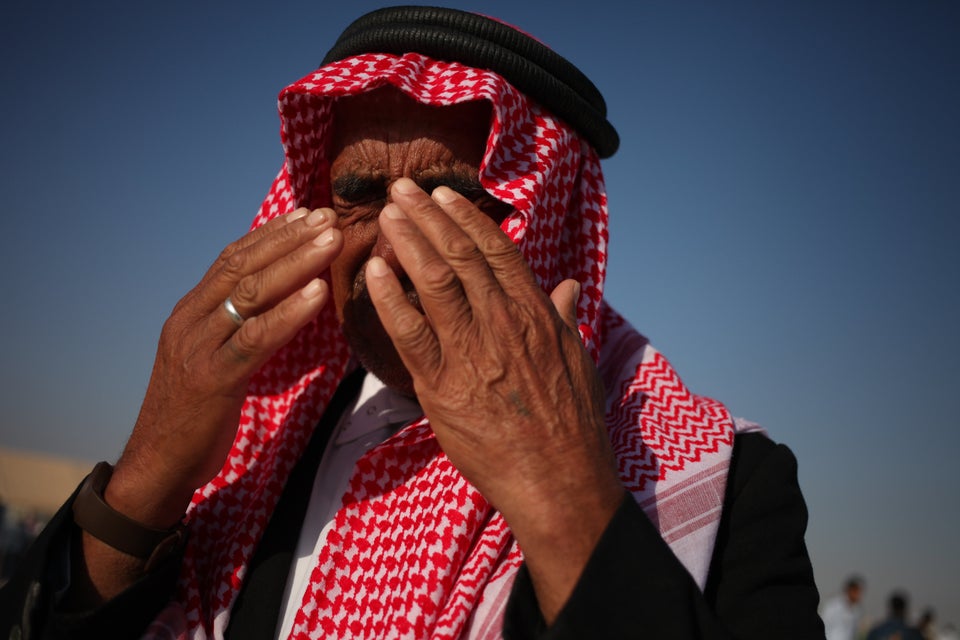 Syria War In August (Warning: Graphic Images)
Popular in the Community