It's no secret that Sen. John McCain (R-Ariz.) isn't the biggest fan of Sen. Ted Cruz (R-Texas), whom he's called a "wacko bird" and "crazy." And in the wake of Wednesday's debt limit vote, a dramatic affair for Senate Republicans that was spurred by Cruz, McCain has made his feelings about his junior colleague clear once again.
"The Minority Maker" is the headline on a Wall Street Journal editorial published Thursday that McCain dubbed his latest "Must-read" on Twitter. "Ted Cruz hurts his party by forcing a meaningless debt-ceiling vote," reads the subhead on the piece.
The editorial criticizes Cruz's insistence on a 60-vote threshold for cloture in order to advance a House-passed bill that would raise the debt ceiling for one year with no strings attached. Senate Republicans had been hoping to pass the bill without drama or delay, and even weighed the possibility of granting unanimous consent for a simple-majority vote that would allow Democrats to "own" the debt limit increase.
But Cruz's refusal to go along with that tactic forced several Republicans, including GOP leaders Mitch McConnell (Ky.) and John Cornyn (Texas), to vote in favor of letting the bill advance, after a somewhat contentious debate behind closed doors. McConnell and Cornyn both face tough primary challenges in their 2014 reelection battles, and their opponents and outside conservative groups pounced within minutes on their "aye" votes.
The Journal agreed that lawmakers should be held accountable for their votes, but the editorial board pointed out that the House had already passed the debt ceiling bill. Cruz had no other strategy but to "shut down the government again, take public attention away from ObamaCare, and make Republicans even more unpopular." The piece concludes that if Republicans fail to retake the Senate in November, "their rump kamikaze caucus" will be to blame.
McCain had planned to vote against cloture himself, but ultimately voted to let the bill go forward and praised McConnell after the vote. "I must say it was a very courageous act, especially on the part of Senator McConnell, who as we all know is in a very tough race," he told reporters.
Cruz had no regrets about forcing his colleagues to take tough votes before the public, and expressed his disappointment that Republicans let a clean debt ceiling hike pass the upper chamber.
"It should have been a very easy vote," Cruz told reporters after the bill cleared final passage. "In my view, every Senate Republican should have stood together and said what every one of us tells our constituents back home, which is that we will not go along with raising the debt ceiling while doing nothing to fix the underlying out-of-control spending problem."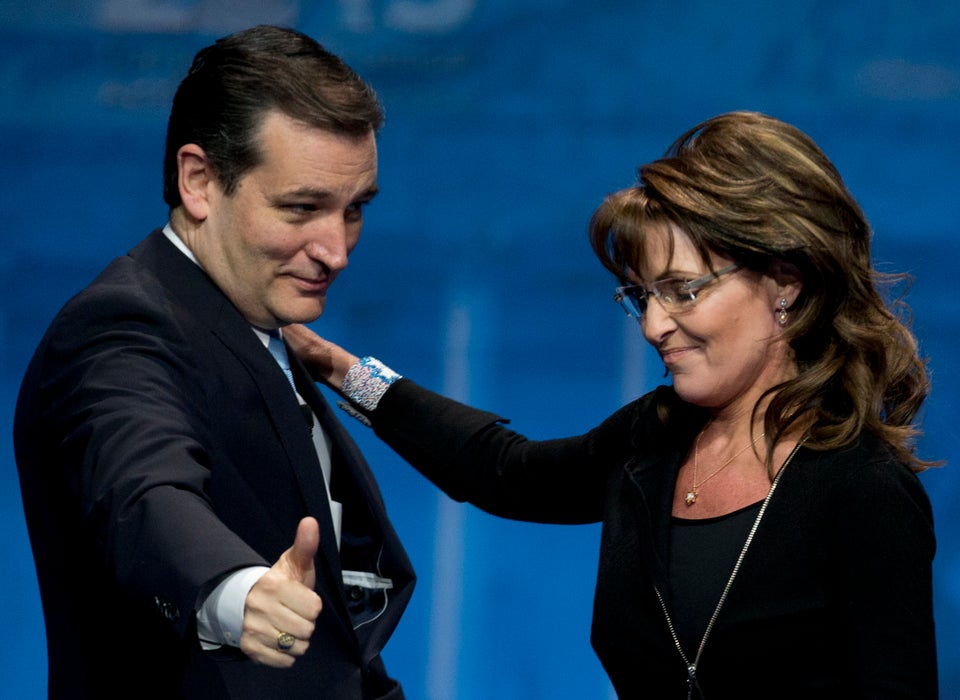 Sen. Ted Cruz
Popular in the Community