Calling it the defeat of a "massive left wing conspiracy," Sen. John McCain (R-Ariz.) hailed the monumental win by former President Teddy Roosevelt -- or at least the plush mascot version of him -- in the Washington Nationals Presidents Race on Wednesday.
For the first time, the Teddy Roosevelt mascot has won the Presidents Race in the middle of the fourth inning at Nationals Park – a pursuit that drew attention even from a White House spokesman and Sen. John McCain.

Teddy – Mr. Rough Rider, himself – had lost more than 500 times since 2006, when the Washington Nationals baseball team began having races among 10-foot-tall foam renderings of Roosevelt, George Washington, Thomas Jefferson and Abe Lincoln at home games.
McCain has had a vested interest in Teddy's success for some time. In a video released last weekend, the Arizona senator gave a rousing speech to the huge-headed 26th president, joking that he would mount a congressional investigation into Teddy's losing streak. He also encouraged Teddy to help lead the playoff-bound Nationals baseball team to the World Series.
Last month, McCain also appeared in a spoof video on Teddy's reign of failure, in which spoke of his appreciation for the real Roosevelt and said it was time to give the mascot the respect the president's legacy deserved.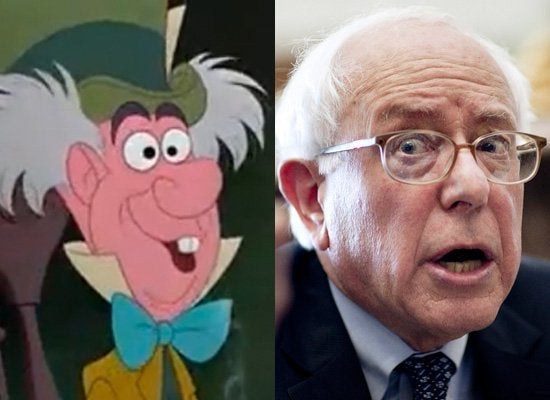 Politicians Who Look Like Disney Characters
Popular in the Community