US Senator John McCain on Sunday met the daughter of imprisoned opposition leader Yulia Tymoshenko and backed sanctions directed personally against officials in the Ukrainian government, Tymoshenko's party said.
The outspoken 2008 Republican nominee who lost the White House race to Barack Obama flew into Kiev on Saturday and met opposition leaders as well as Yevgenia Tymoshenko, the daughter of the jailed former premier fighting for her release.
"This morning the daughter of opposition leader Yulia Tymoshenko, Yevgenia... held a meeting with US Senator John McCain," Tymoshenko's Batkyvschina party said in a statement on its website on Sunday.
McCain raised "the possibility of bringing in personal sanctions against senior officials in (President Viktor) Yanukovych's regime, including those implicated in the politically motivated persecution and jailing of Yulia Tymoshenko," the party said.
He also viewed Kiev's central Independence Square occupied by thousands of protesters after arriving with Democratic Senator Chris Murphy.
Tymoshenko's party said that "American senators" were expected to attend a mass rally gathered by opposition leaders on Sunday.
Tymoshenko, the charismatic leader of the 2004 Orange Revolution, is serving a prison sentence for abuse of power after a trial internationally condemned as an act of political revenge by Yanukovych against his arch-foe.
McCain also backed personal sanctions against those involved in violent police crackdowns on opposition protesters in Kiev, the statement in Ukrainian said.
"We are on the side of the Ukrainian people," it quoted McCain as saying.
Copyright (2013) AFP. All rights reserved.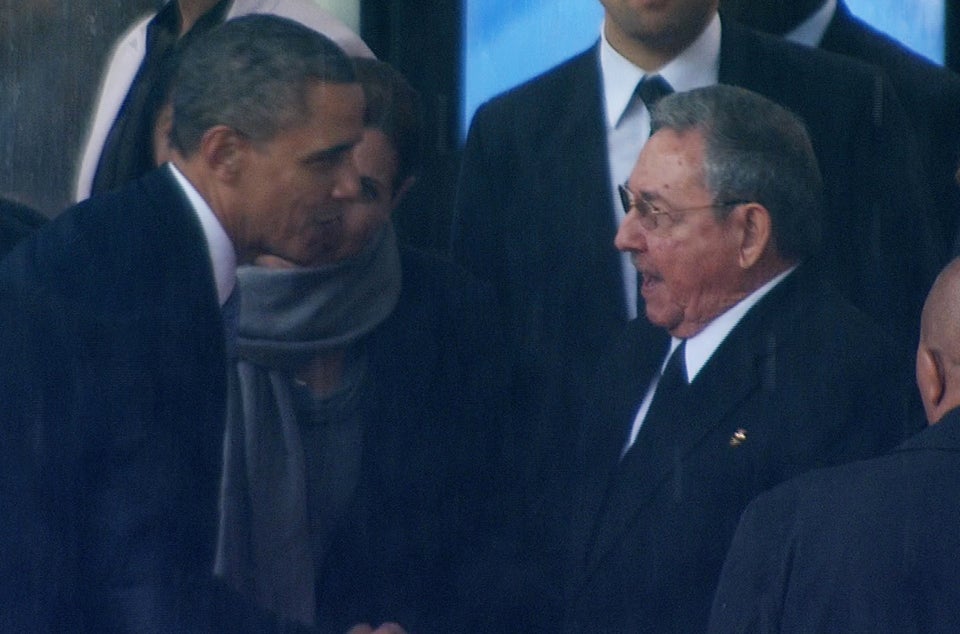 Obama's Handshakes Around The World
Popular in the Community