WASHINGTON -- Sen. John McCain (R-Ariz.) on Tuesday drew from a new source in arguing that President Barack Obama has been too 'soft' on Russia: An article Obama wrote back when he was in college.
In a blistering speech on the Senate floor, McCain blamed Obama in part for Russian President Vladimir Putin's aggression amid the Ukraine crisis, days after Russian forces moved in on the Crimean peninsula.
"This is the same guy that the president of the United States pushed the reset button time and again with," McCain said of Putin.
He then shifted his attention to a 1983 article called "Breaking the War Mentality," which Obama penned for a campus magazine as a senior at Columbia University. Conservative columnist Jonah Goldberg resurfaced the article on Monday in a USA Today op-ed.
In his article, Obama blamed "U.S.-Soviet tensions largely on America's war mentality and the twisted logic of the Cold War," McCain said, quoting from Goldberg. "President Reagan's defense buildup, according to Obama, contributed to the 'silent spread of militarism' and reflected our 'distorted national priorities' rather than what should be our goal: a 'nuclear free world.'"
"That's what student Obama said," McCain added, before making the case that the president's approach to Russia was fundamentally naive.
"The remarkable thing is that two weeks ago in response to tensions in Ukraine, two weeks ago, the president explained that -- quote -- 'Our approach is not to see events in Ukraine as some Cold War chessboard in which we're in competition with Russia,'" McCain said. "This is a horrible way to talk about the Cold War, because it starts from the premise that it all was just a game conducted between two morally equivalent competitors."
This isn't the first time Republicans have used Obama's 1983 college article to cast judgment on his handling of foreign policy. The piece gained traction just before Obama's first inauguration, with several conservative bloggers calling it anti-American and oblivious to the Soviet threat.
The New York Times noted in 2009 that Obama's article profiled two anti-nuclear groups on campus, Arms Race Alternatives and Students Against Militarism, and that despite his sympathetic portrayal of the groups, "the article seemed to question the popular goal of freezing nuclear arsenals rather than reducing them."
McCain and other Republican lawmakers are now using recent developments in Ukraine to bolster their claims that Obama has simply failed to view Russia as a serious threat. "I say it's time we woke up about Vladimir Putin," McCain said. "It's time that this administration got real."
But for all their fury, few Republicans have proposed a response that differs significantly from the administration's reaction thus far.
Before wrapping up his floor speech, McCain called for a suspension of military-to-military engagements between the U.S. and Russia -- a move the Pentagon announced on Monday. He also said the U.S. should boycott June's G-8 summit in Sochi. Although the White House has not withdrawn from the summit as of yet, Obama said the U.S. was backing out of planning meetings for the G-8. Finally, McCain called for Russia to be thrown out of the G-8, an option Secretary of State John Kerry has left on the table if Russia fails to stand down in Crimea.
Before You Go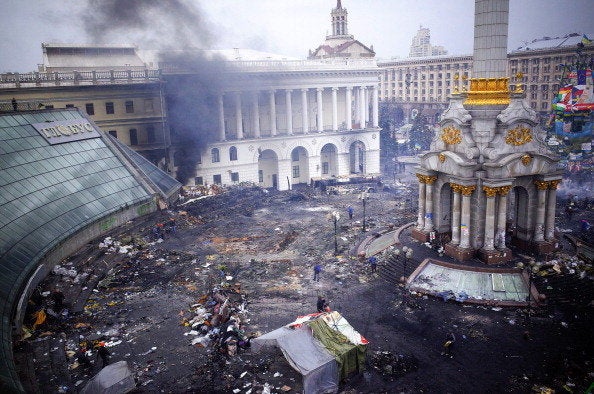 Vincent Mundy/Bloomberg via Getty Images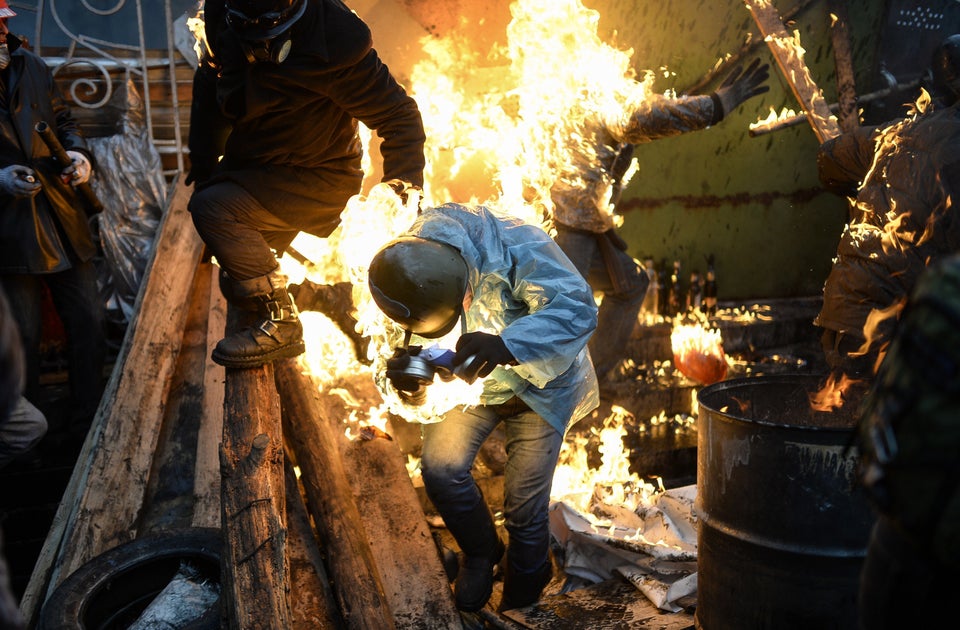 BULENT KILIC/AFP/Getty Images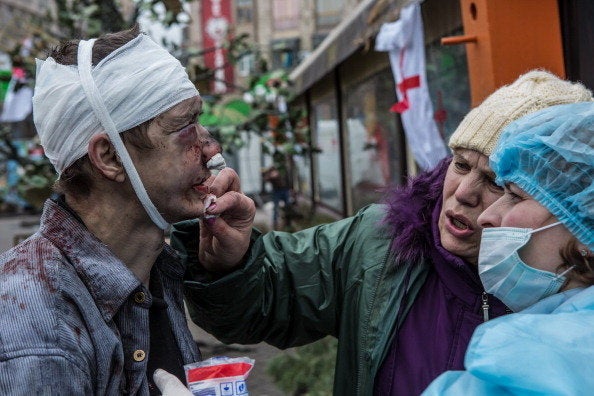 Photo by Brendan Hoffman/Getty Images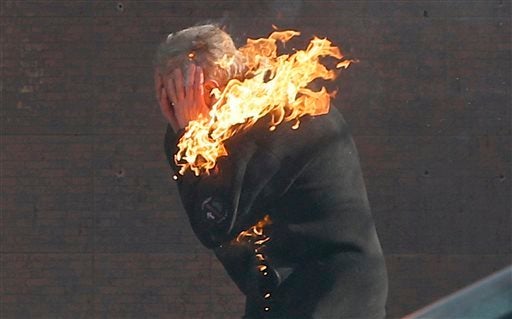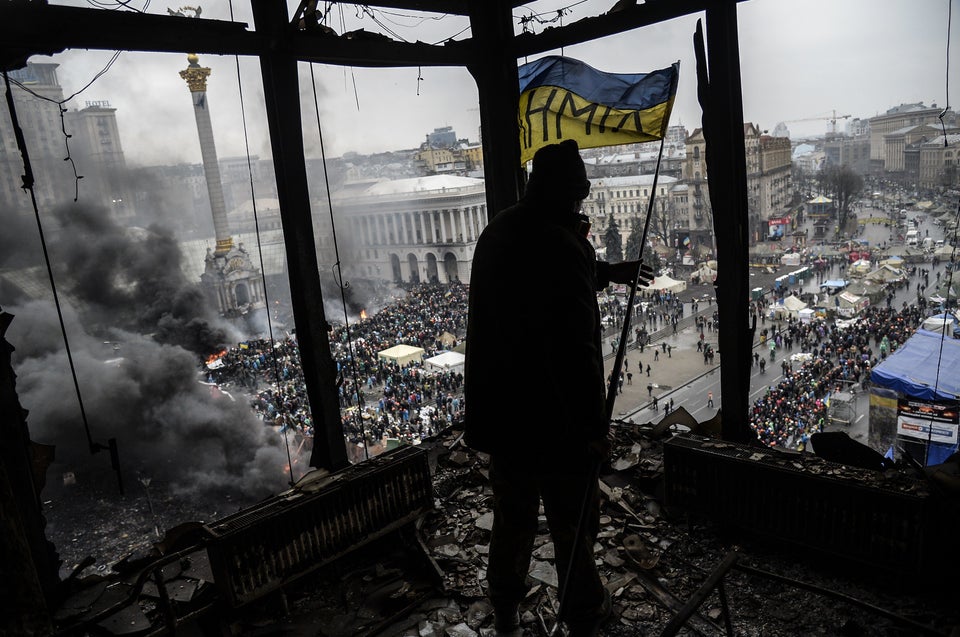 BULENT KILIC/AFP/Getty Images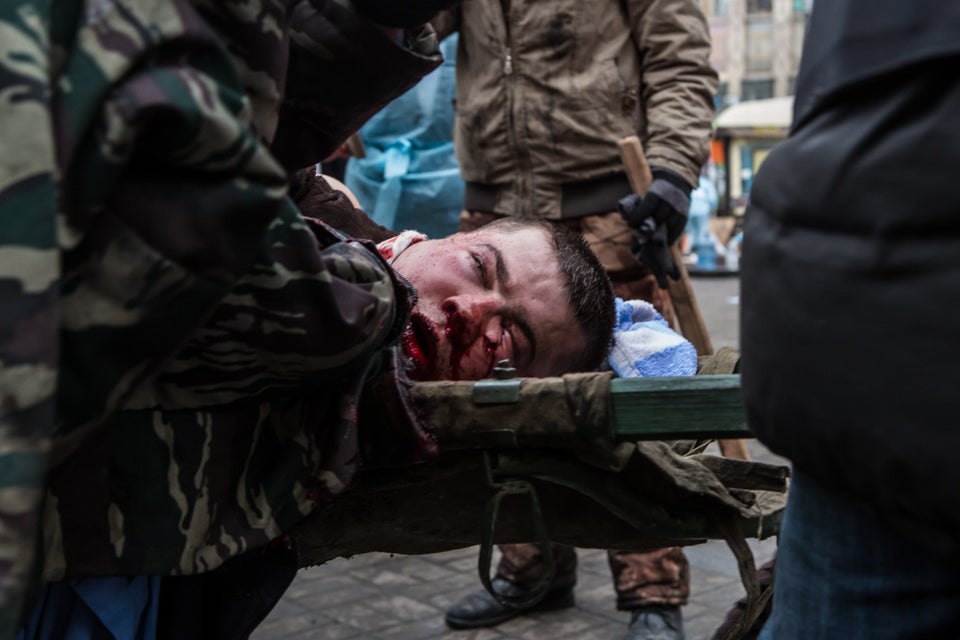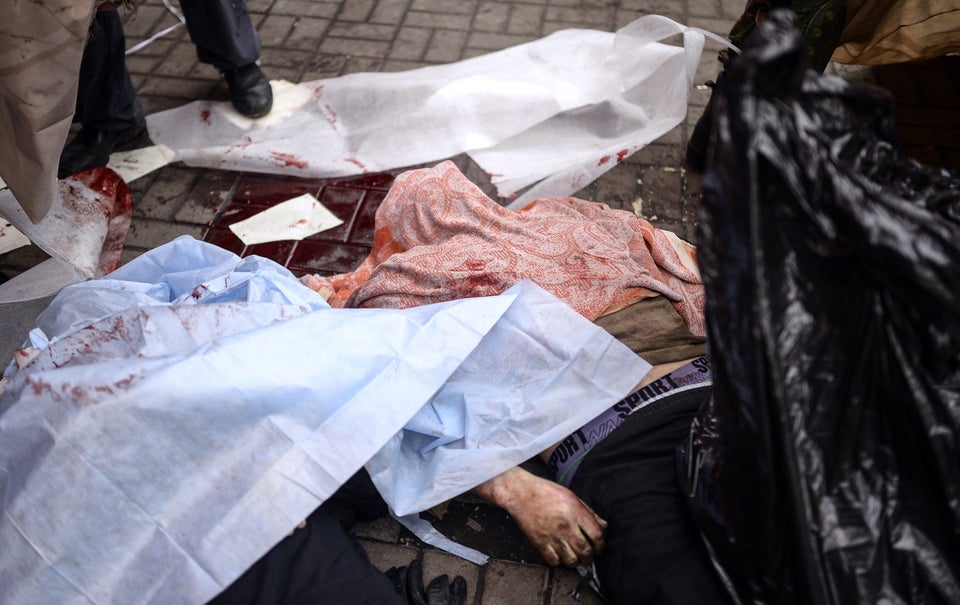 BULENT KILIC/AFP/Getty Images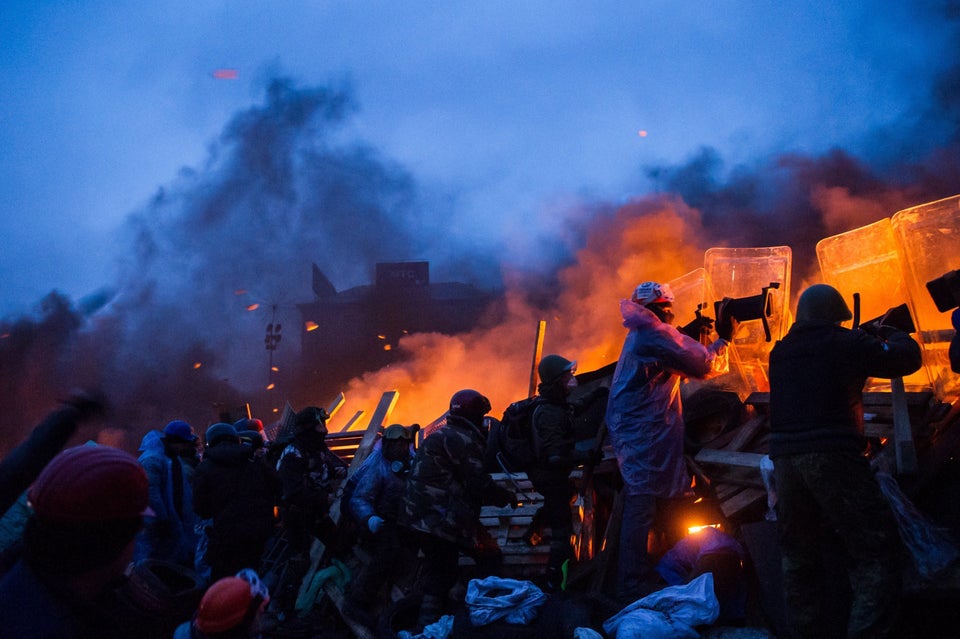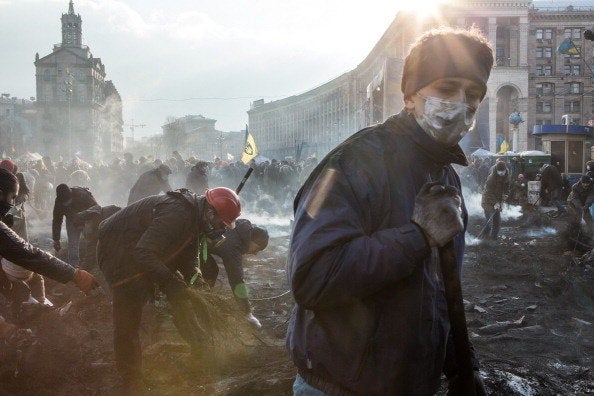 Brendan Hoffman/Getty Images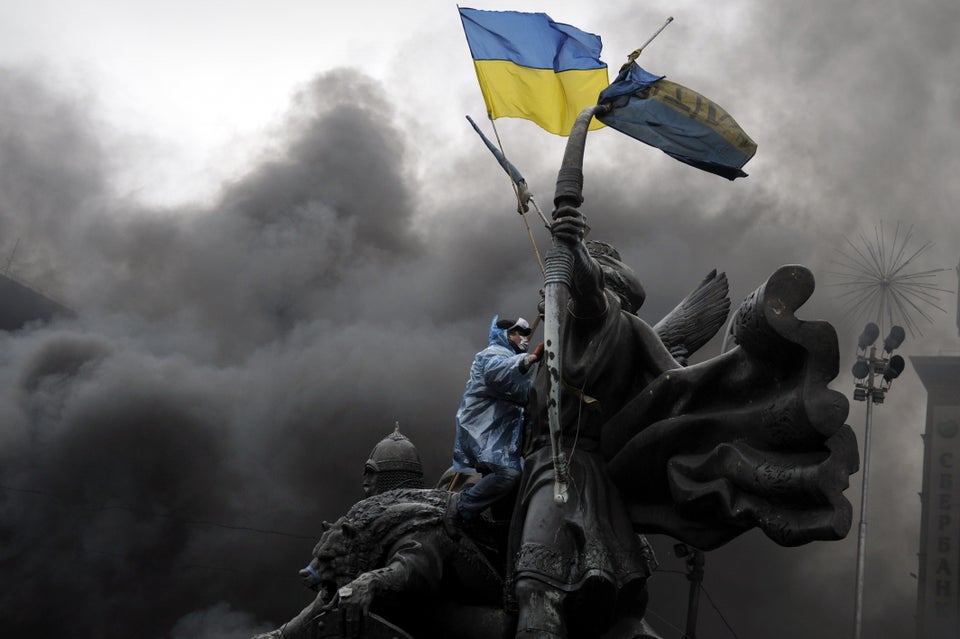 LOUISA GOULIAMAKI/AFP/Getty Images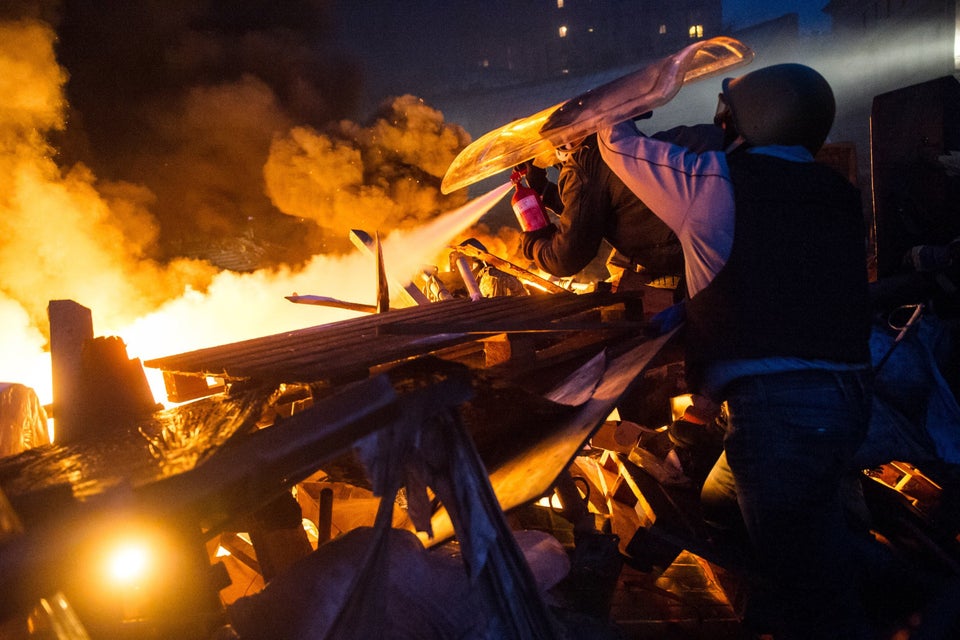 VOLODYMYR SHUVAYEV/AFP/Getty Images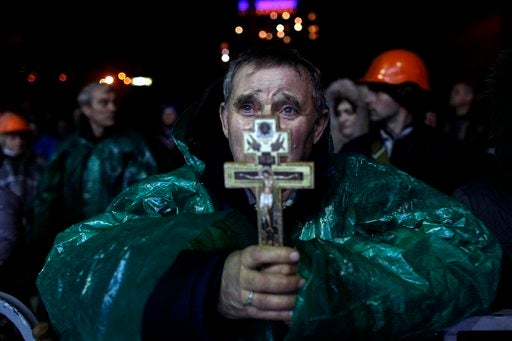 AP Photo/ Marko Drobnjakovic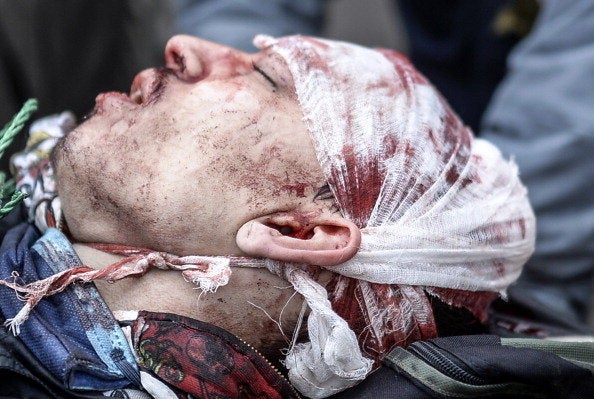 BULENT KILIC/AFP/Getty Images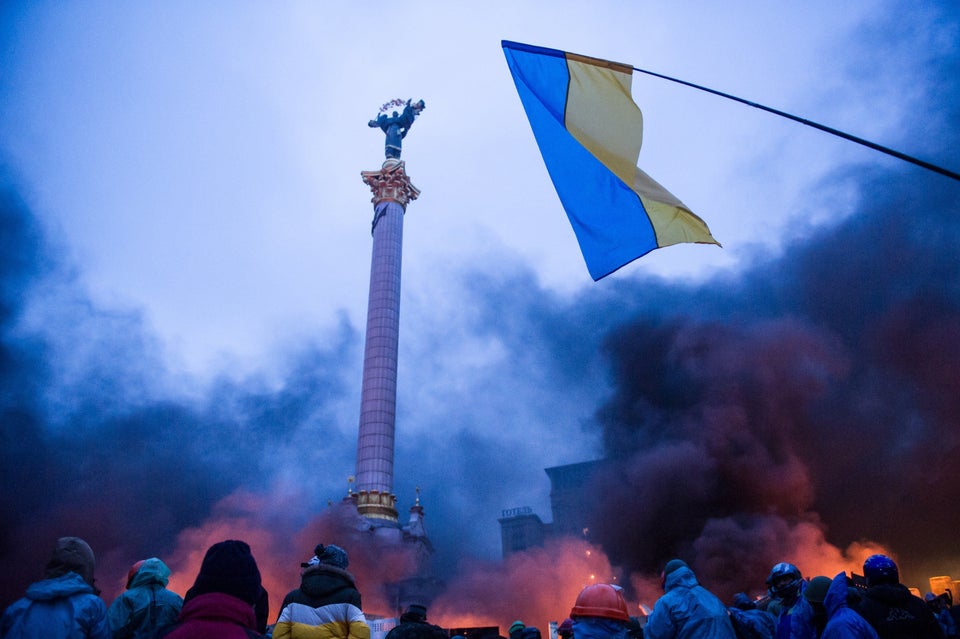 VOLODYMYR SHUVAYEV/AFP/Getty Images
Popular in the Community