The late Sen. John McCain was honored by his congressional colleagues and members of the public at the U.S. Capitol on Friday.
Here's a look at some of the most memorable moments from the ceremony.
Rain As The Service Began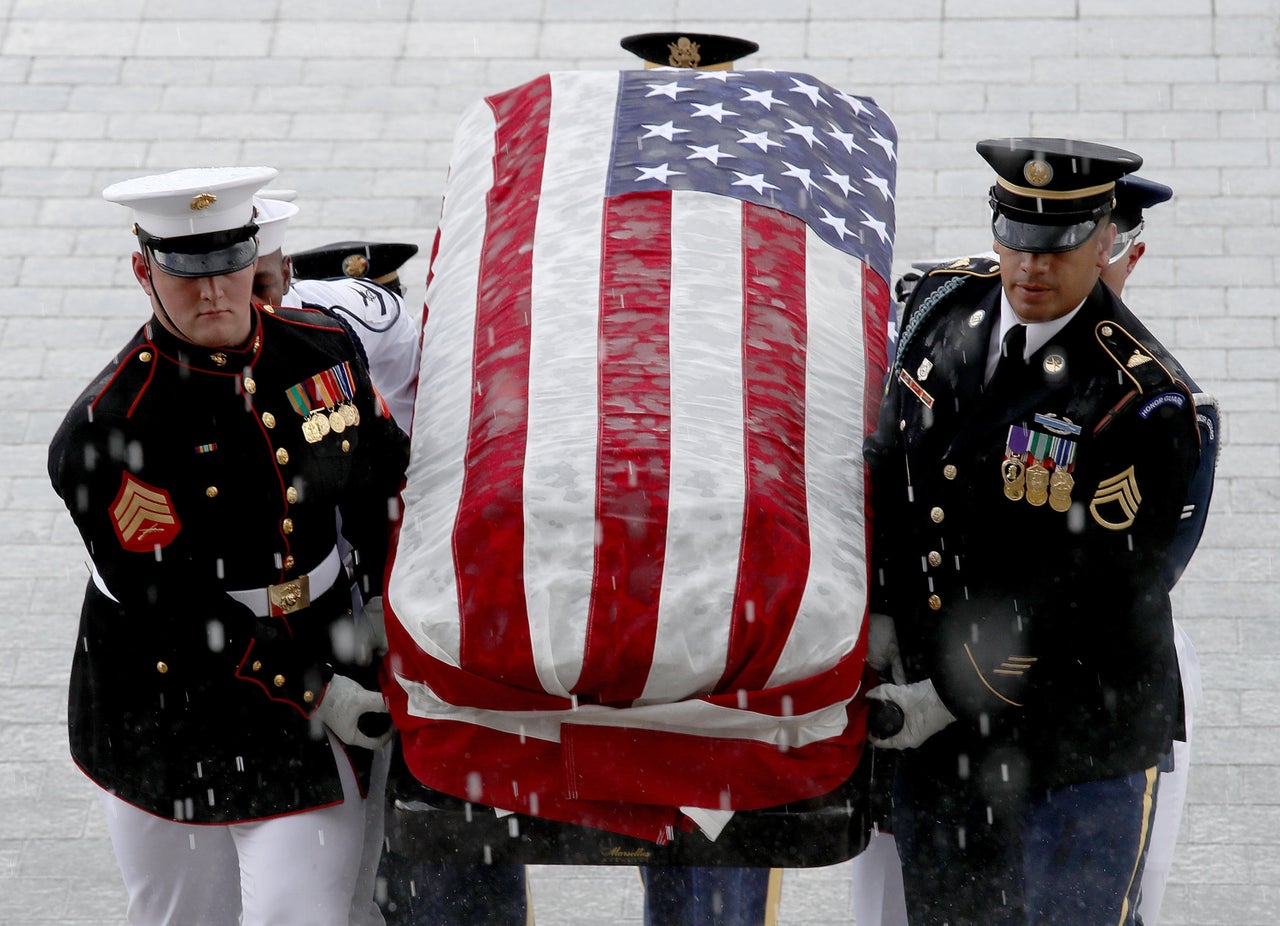 The skies were clear in Washington until about 10 minutes before the honor guard carried McCain's casket into the Capitol.
Speeches From Senators And The Vice President
President Donald Trump ― who was not invited to McCain's memorial ― said in a statement Monday that he asked Vice President Mike Pence to give an address at the ceremony.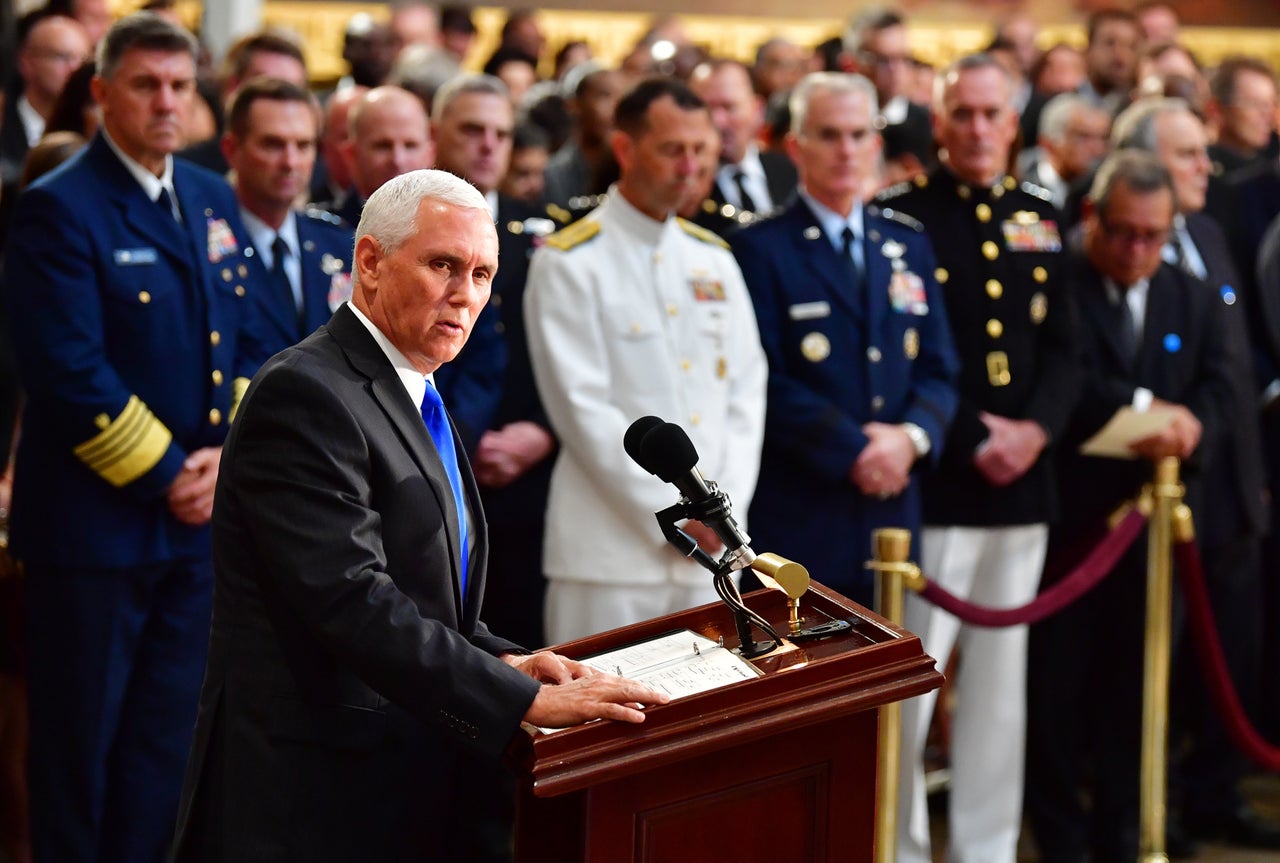 "For 35 years, John served in these very halls under this very dome. And he fought for what he believed in," Pence said at the service. "In my years in Congress and as vice president, we didn't always agree either. And he almost always noticed. But his support for limited government, for tax reform and support for our armed forces surely left our nation more prosperous and more secure. And he will be missed. As President Trump said yesterday, we respect his service to the country."
Senate Majority Leader Mitch McConnell (R-Ky.) and House Speaker Paul Ryan (R-Wis.) also spoke.
"He had America's fighting spirit," McConnell said. "I will miss a dear friend whose smile reminded us that service is a privilege."
A Bipartisan Wreath Laying Ceremony
McConnell and Senate Minority Leader Chuck Schumer (D-N.Y.) participated in a joint wreath laying.
CNN reported that McCain "expressly wanted Schumer, a Democrat, so he and McConnell jointly laid the Senate wreath."
McCain will also be remembered at a memorial service at Washington's National Cathedral on Saturday. His body will be laid to rest Sunday at the U.S. Naval Academy in Annapolis, Maryland.
For more from the Capitol Hill memorial for McCain, see the photos below.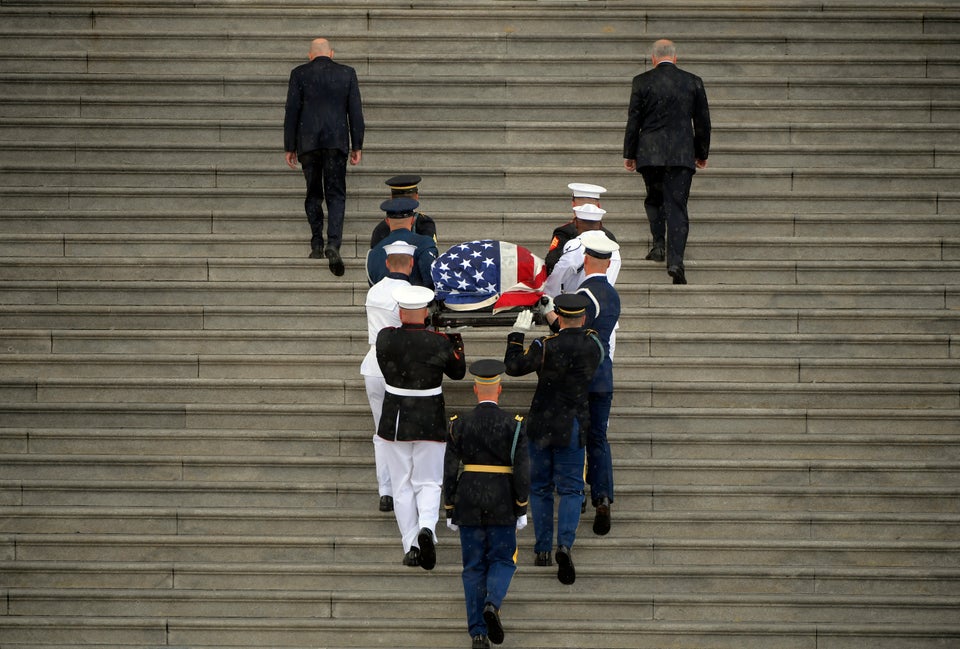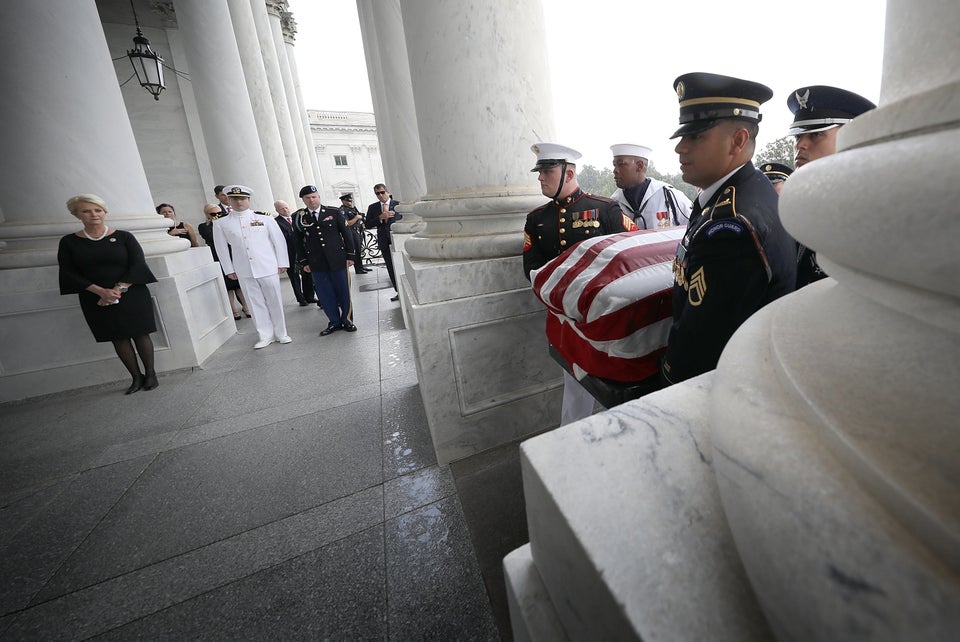 WIN MCNAMEE via Getty Images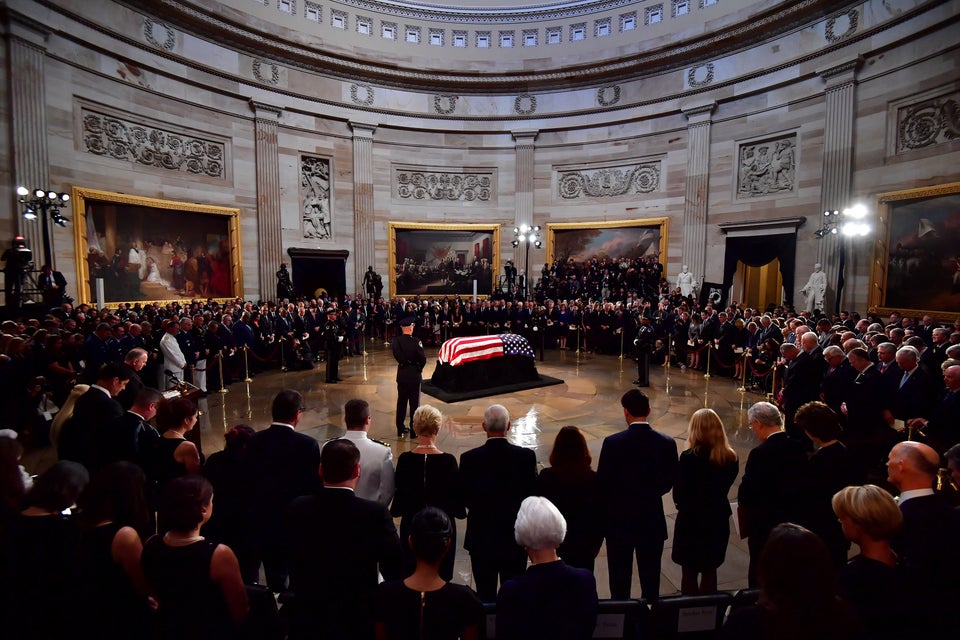 NICHOLAS KAMM via Getty Images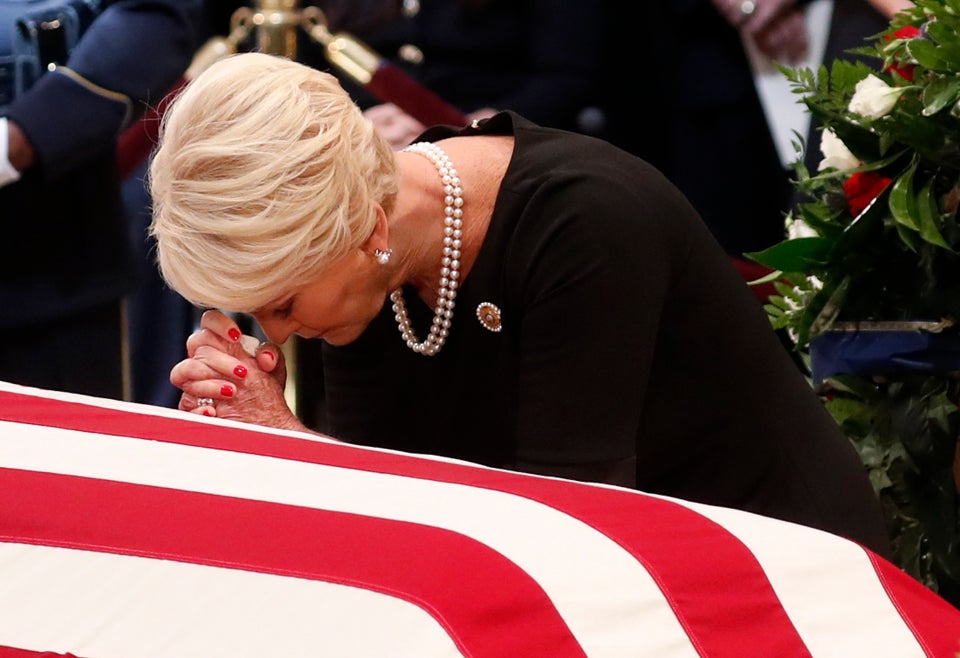 KEVIN LAMARQUE via Getty Images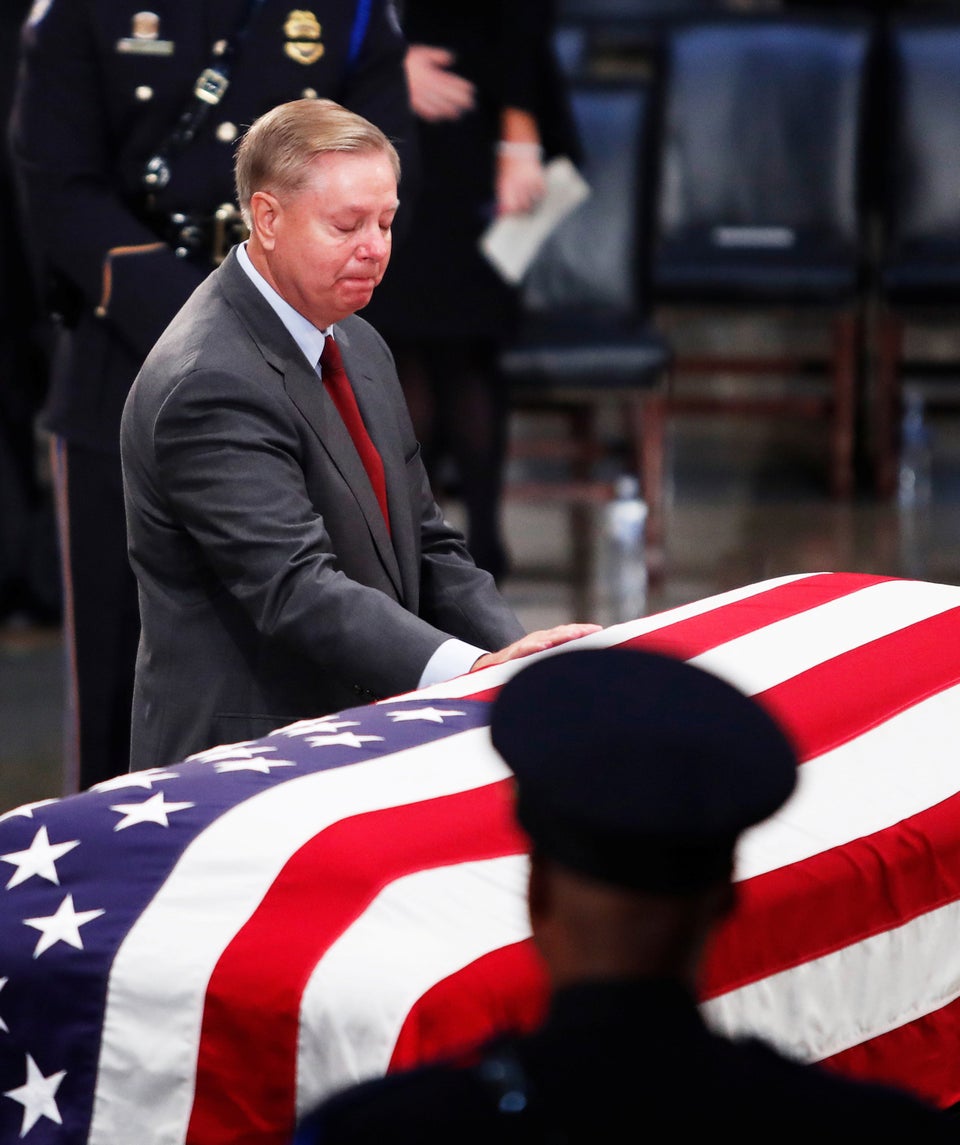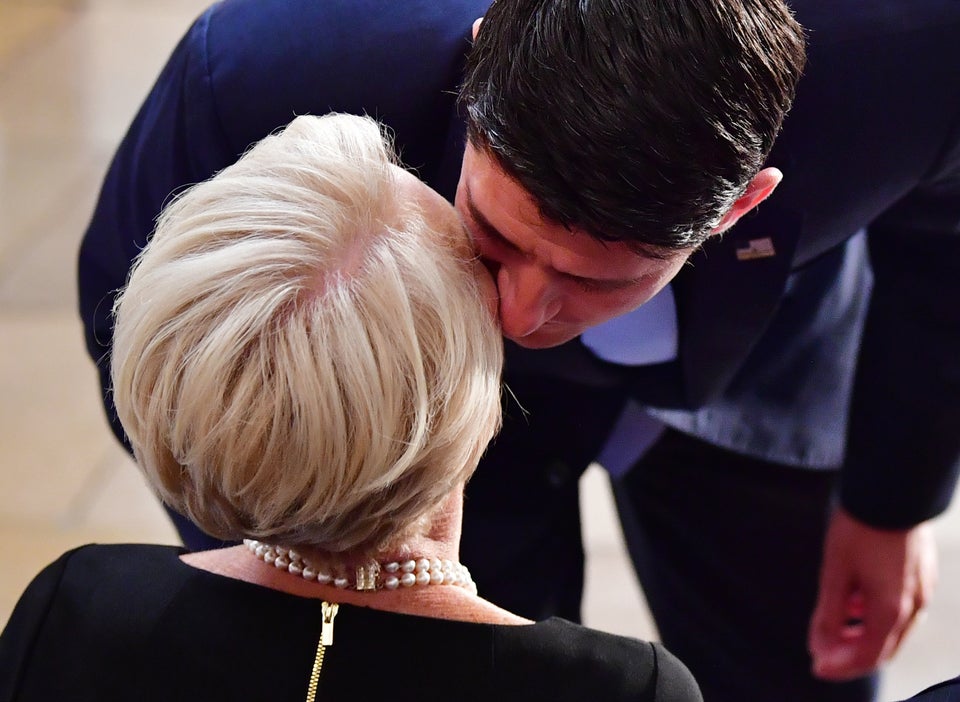 KEVIN DIETSCH via Getty Images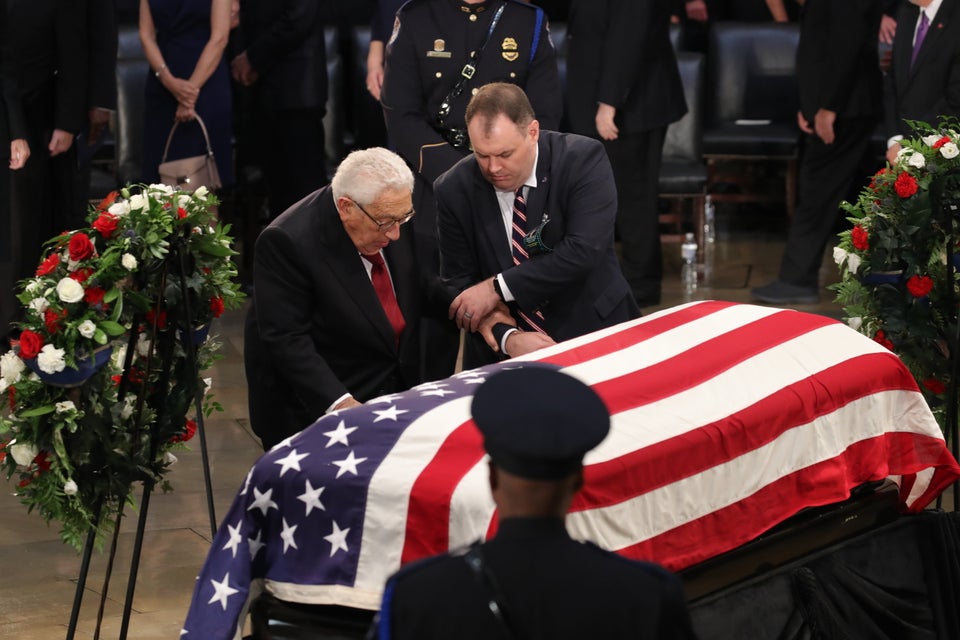 Drew Angerer via Getty Images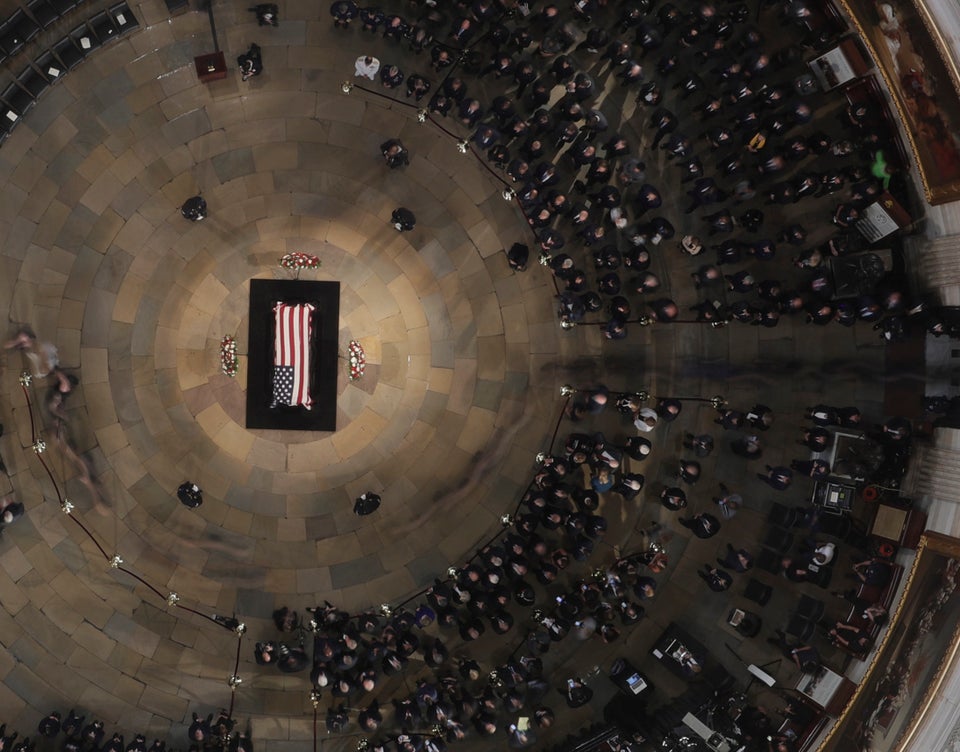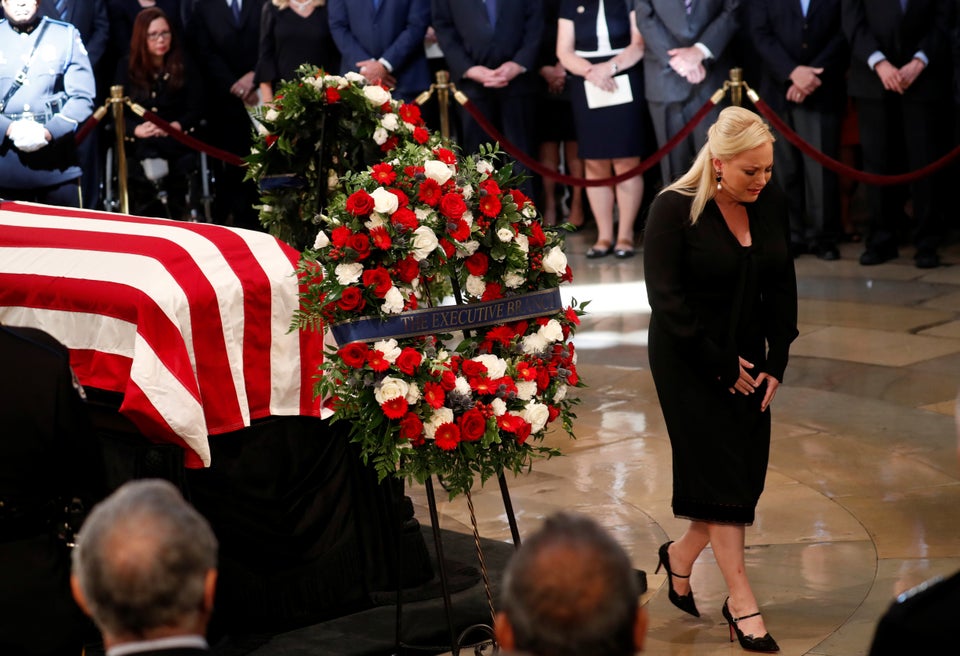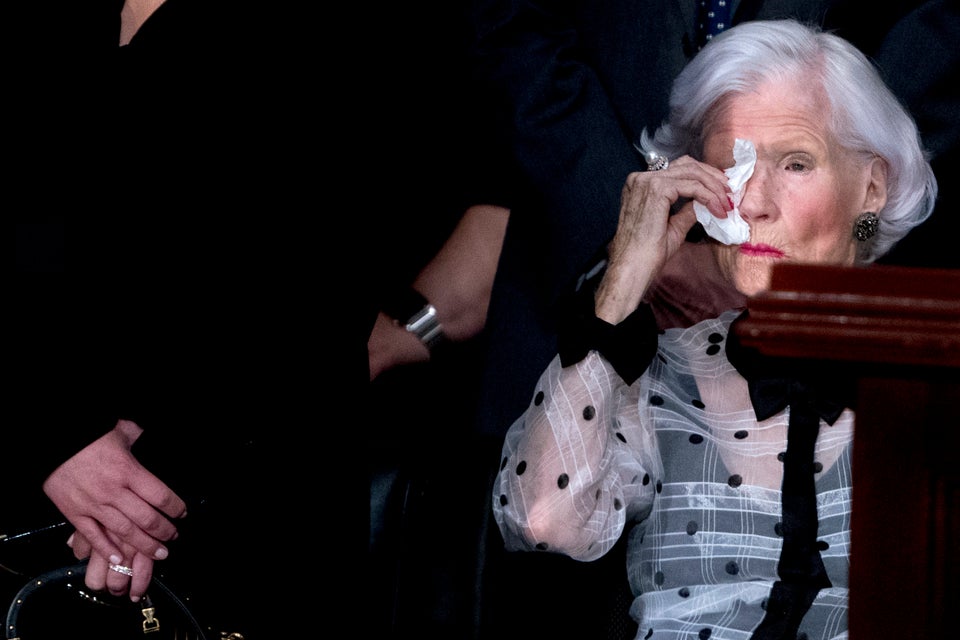 ANDREW HARNIK via Getty Images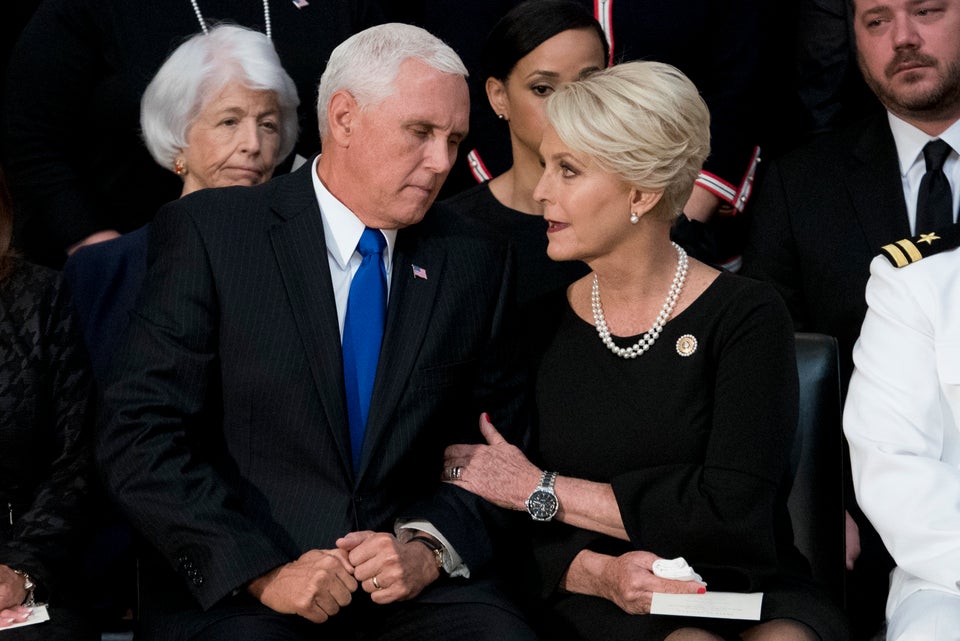 ANDREW HARNIK via Getty Images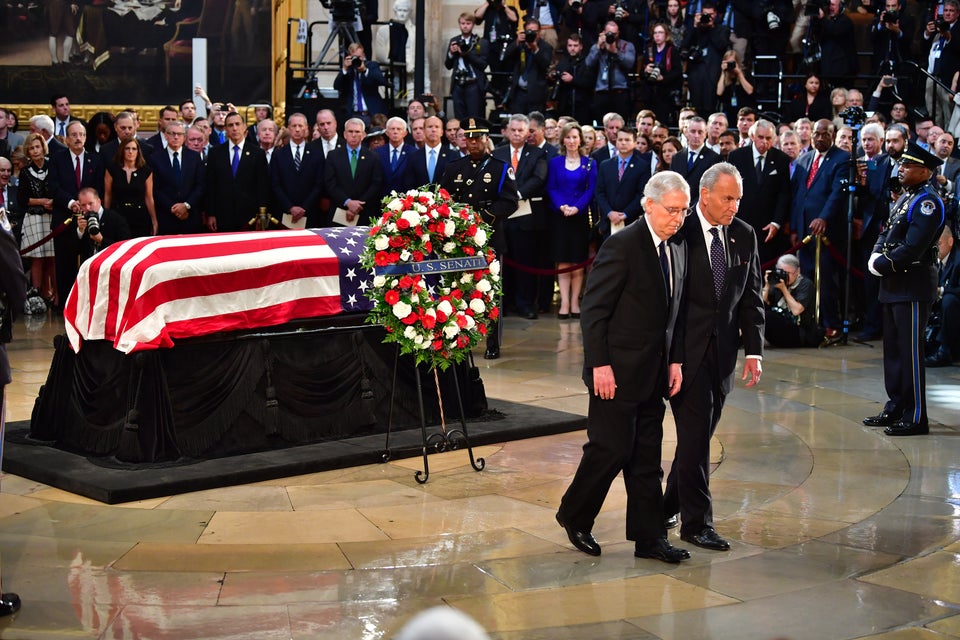 KEVIN DIETSCH via Getty Images