Examples of true selflessness are hard to come by, unless of course we're speaking of dogs.
John Miles was walking Lucy on their regular route in Boston's Dorchester neighborhood when the pair was struck by a speeding vehicle while crossing the street. Miles was knocked unconscious and had two broken legs, a broken arm and 15 facial fractures.
Lucy suffered a torn ACL and leg fractures, but the husky-beagle mix limped to the nearest building, a dental office, and barked until help came. Once people responded to her cries she led them back to Miles, who still lay in the street.
"What I'm being told is she sat there and was crying and everything else, you know because I couldn't get up," Miles told CBS Boston. "That's the type of dog she is."
The loyal pooch continued to watch over him even after paramedics arrived at the scene. "By the time the police and animal control officer arrived, Lucy had braced herself against the nearly unconscious John, refusing to leave his side even as he was lifted into the ambulance," officials said in a statement, according to Boston Magazine.
Miles and Lucy are both undergoing treatments for their injuries, but are expected to recover.
The cost of repairing a ligament in Lucy's knee is more than $5,000, according to My Fox Boston. For information on how to help Lucy's family with her medical costs, click here.
Before You Go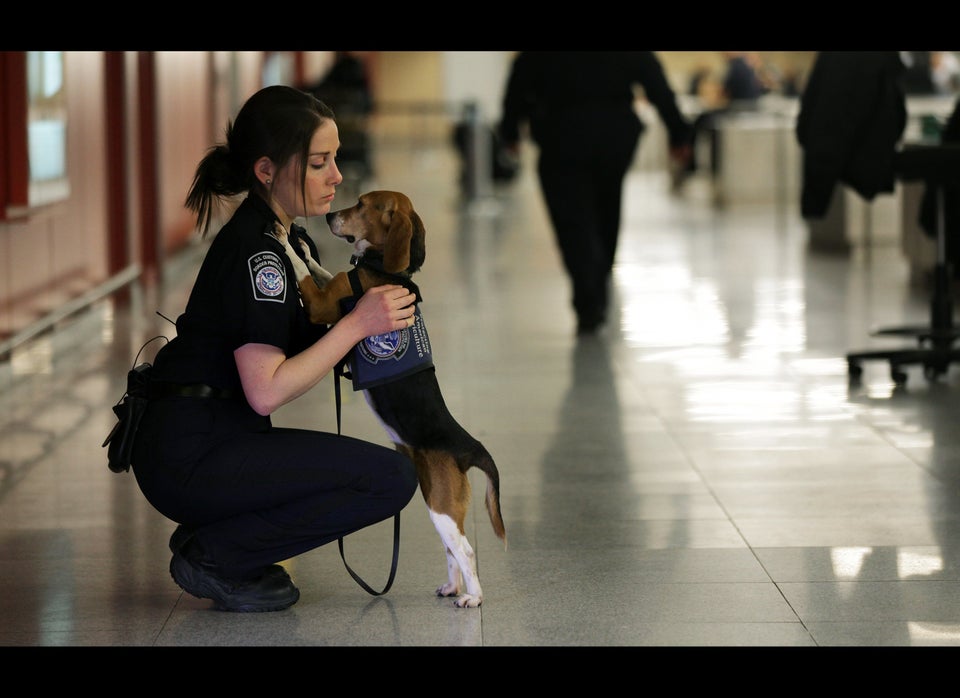 Animals Who Need Hugs
Popular in the Community