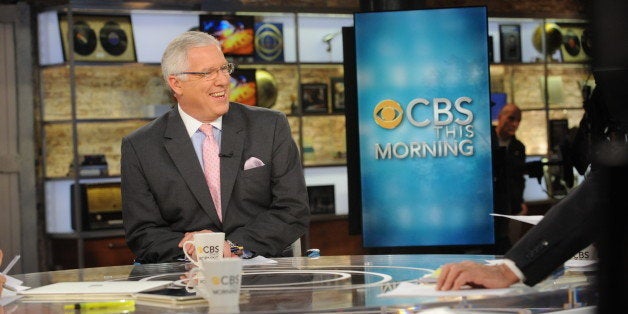 Former CBS News reporter John Miller returned to the network on Thursday in his new role as a top counterterrorism official for the New York Police Department.
In December, Miller's reporting for a "60 Minutes" piece on the National Security Agency was widely criticized, and many wondered if he was too close to law enforcement to do a balanced piece on the agency. He staunchly defended himself, as did CBS. The network's continued affection for Miller was evident throughout his appearance on "CBS This Morning."
"We miss you!" Charlie Rose told Miller at the top of the segment. Norah O'Donnell then asked him to reply to a Daily News article which questioned his qualifications for the job. Miller gave a lengthy defense of his credentials.
Rose also admitted that he had "loved" having Miller on CBS News, and asked him if he felt more like a journalist or a law enforcement official in his heart. Miller responded that he was an intelligence officer, and that there was "almost no difference" between the two jobs, since they both dealt with the collection and analysis of facts.
"The work of intelligence officers and reporters is extraordinarily similar," he said. "You become a briefer. You tell your boss, here's the bottom line. Here are the potential responses. That's kind of what you all do."
Some on Twitter took issue with that assertion:
As he recently proved RT @CBSThisMorning John Miller: "Almost no difference" between being a journalist and an NYPD intelligence officer."

— Glenn Greenwald (@ggreenwald) January 9, 2014