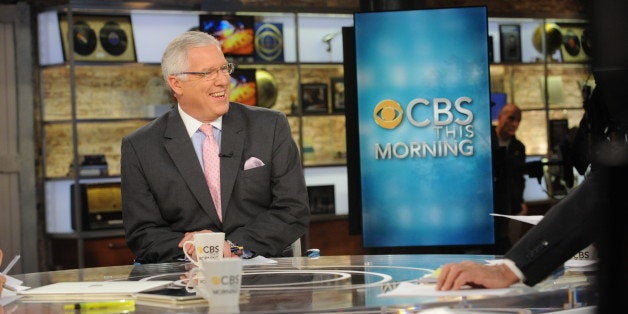 CBS News senior correspondent John Miller is rumored to be in line for a top post under incoming NYPD commissioner Bill Bratton.
Miller twice worked for Bratton, with whom he remains close. But the journalist-turned-law enforcement official-turned-journalist told HuffPost that he hasn't "had any formal offer for any particular position."
While it would be out of the ordinary for most TV correspondents to jump to the NYPD, Miller's had a unique career trajectory between the worlds of law enforcement and media.
After two decades in journalism, Miller left NBC in 1994 to become Bratton's deputy commissioner for public information in the NYPD. Miller next jumped to ABC News before going to work for Bratton again during his stint as LAPD commissioner, serving as chief of counterterrorism and criminal intelligence. He later worked for the FBI and Office of the Director of National Intelligence before joining CBS News in 2011.
The latest speculation is that Bratton will appoint Miller to a top counterterrorism or intelligence role.
The Daily Beast's Christopher Dickey, who authored a book on the NYPD under outgoing commissioner Ray Kelly, wrote Thursday that "it's expected" Bratton will tap Miller to "revamp the NYPD intelligence division."
At CBS News, Miller is often called upon to work his deep law enforcement sources following a major crime, like a mass shooting, or on counterterrorism issues. He's a regular on the "CBS This Morning" and has done segments for "60 Minutes."
But in a Men's Journal profile earlier this year, Kevin Gray wrote that "despite his success at CBS, Miller admits that he still feels tempted to jump to the other side of the yellow tape again."
"Whenever something big happens, you watch it," Miller told Men's Journal. "But then you remember the last time you were there, how you saw the reporters and said, 'Look at those guys out there. They probably know more than we do.'"
Reached by phone Thursday, Miller acknowledged to HuffPost that Bratton is "one of my best friends." But as for the incoming commissioner planning to offer him a specific job, he said, "you know as much about this as I do."
Popular in the Community