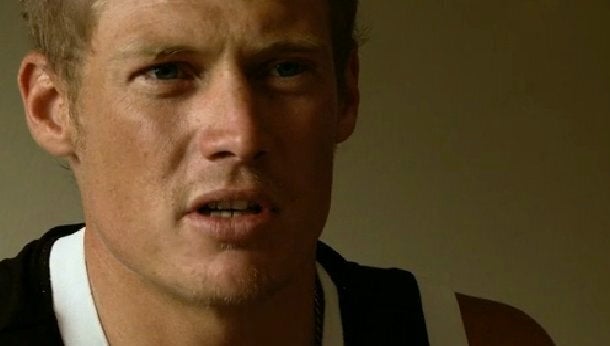 This weekend's CBS show "48 Hours Mystery" focused on John Needham, a young veteran from the war in Iraq who allegedly brutally killed his girlfriend in 2008 and died two years later.
In the episode, CBS describes how Needham claimed to have witnessed horrendous atrocities committed by his unit against Iraqis during their deployment in the country. In a letter to senior army officials, Needham wrote that he suffered from Post Traumatic Stress Disorder (PTSD) and depression. He described what he called war crimes, asked for an investigation and requested to be assigned to a different unit.
The Veterans Project quotes Needham's letter:
In June of 2007 1SG Spry caused an Iraqi male to be stopped, questioned, detained, and killed. We had no evidence that the Iraqi was an insurgent or terrorist. In any event when we stopped he did not pose a threat. Although I did not personally witness the killing, I did observe 1sg Spry dismembering the body and parading of it while it was tied to the hood of a Humvee around the Muhalla neighborhood while the interpreter blared out warnings in Arabic over the loud speaker.
Needham described other alleged atrocities. According to his letter, he witnessed Iraqi teenagers being beaten by American soldiers. He also alleged that American troops paraded dead bodies on top of their humvees, skinned an Iraqi's face and tore the brain out from a body.
Needham included photos in his letter.
Needham believed that the Army never acted on his testimony. "They took it all down, said thank you for your information and I never heard anything again," he said, according to CBS.
Yet "48 Hours Mystery" obtained parts of an army document that reportedly shows the military did in fact conduct an investigation. The report concluded that there were no war crimes. From CBS:
Another soldier described the gloved hand as "picking up brain matter so no kids or dogs can play with it." The report concluded the "offense of War Crimes did not occur."
In 2008, police arrested Needham after receiving a domestic violence call. They found his girlfriend, Jacquelyn Joann Villagomez, in a nearby room, badly beaten. She died in the hospital.
Needham died in 2010 after overdosing on painkillers.
Needham's full letter is available on the website of the Veterans Project. WARNING: The page contains extremely disturbing photos of mutilated bodies.
The "48 Hours" report can be seen below:
Popular in the Community