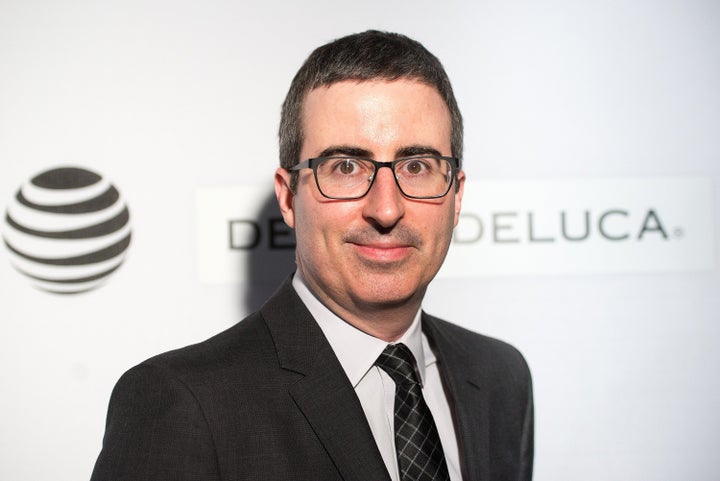 Ever since comedian John Oliver attacked charter schools in a "Last Week Tonight" segment earlier this month, advocacy groups both for and against the educational institutions have been fired up.
The Center for Education Reform is one of groups that feels like the segment misrepresented charter schools. This week, the nonprofit decided to put its money where its mouth is by announcing a "Hey John Oliver, Back Off My Charter School!" video contest with a $100,000 prize.
Oliver "leveled a very unfair, unfortunate, unbalanced, unwarranted and generally unhinged tirade against charter schools," the group says on its website. The contest invites charter school advocates to create a short, low-budget video about why they think their school deserves the cash prize.
Oliver said during the nearly 20-minute "Last Week Tonight" segment that he was not trying to judge whether charter schools are a good idea overall. Instead, the comedian set out to shine a light on how they operate: Because charter schools are publicly funded but privately operated, they aren't always subject to the same oversight as traditional public schools.
Oliver highlighted the successes of KIPP Charter Schools Network, but spent most of his time excoriating the worst schools, school leaders and the irresponsible laws that allow them to flourish.
"Last Week Tonight" representatives did not immediately respond to requests for comment. An HBO spokesman wrote in an email that "John does a piece/rant and then moves on to the next thing. He is first and foremost a comedian although all his rants are well researched."
Jeanne Allen, the founder and CEO of the Center for Education Reform, said the organization felt like the segment treated charter schools as a fringe concept in public policy, even though these schools have been around for 25 years.
"We want John Oliver to know there's a much deeper, richer and more impactful ... outcome of this reform called charter that is affecting not only kids in school but throughout the country," Allen told The Huffington Post.
Popular in the Community