John Oliver summed up many people's feelings on Sunday's "Last Week Tonight" when he named 2016 "the fucking worst," and tried to make sense of Donald Trump's victory.
All roads led back to the same important question: "What the fuck do we do now?"
"We're going to need to stay here and fight, and not just politically in four years when he's up for reelection, but constantly, monitoring legislation as it moves through Congress, and fucking voting when your legislators come up for reelection in two years," Oliver said. "But that is still below the barest minimum of what is going to be needed."
Oliver's plan included resisting the urge to let things feel normal, and standing up for minorities, organizations and causes that will come under threat during a Trump administration.
The show also tweeted some of the many places viewers could donate.
Sunday's episode of "Last Week Tonight" was its final one of the year, and Oliver decided to bid farewell in a way that will probably make you laugh ― and cry. Watch it in the clip above.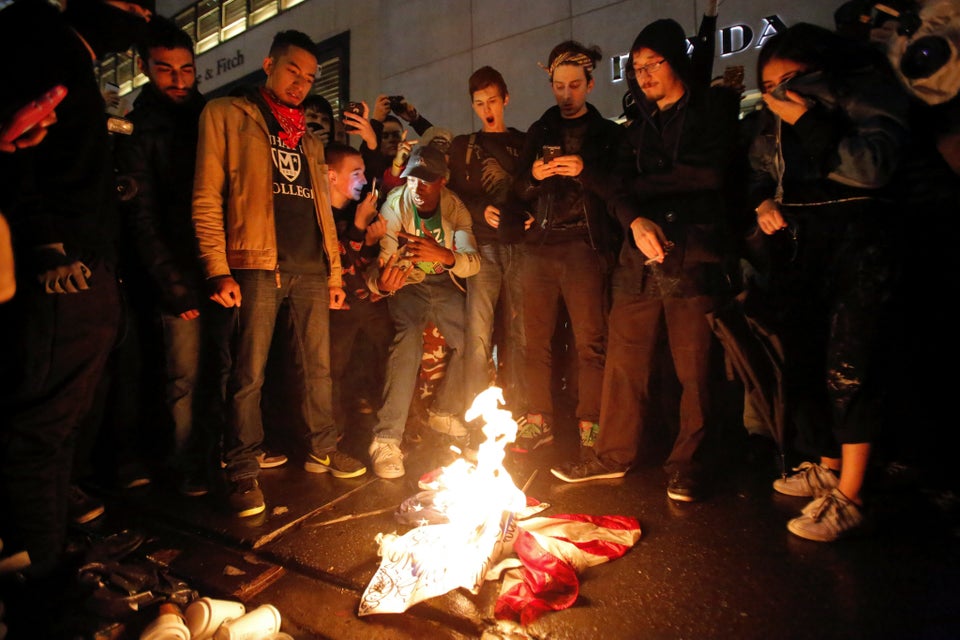 Donald Trump Win Sparks Protests Nationwide