During Sunday night's episode of "Last Week Tonight", the British comedian showed a supercut of CNN and Fox News repeatedly saying that Britain was "reeling" and "under siege" after the attack. In an effort to clarify how Brits are feeling, Oliver stressed that "in no way is Britain 'under siege.'"
"Is it upset? Yes. Is it pissed off? Oh, you fucking bet it's pissed off," he said. "But to say it's 'under siege' and that its people are 'reeling' is to imply that it's somehow weak enough to be brought to its knees by three monumental assholes. And that, as an idea, is insulting."
Oliver used this man, still clutching his pint of beer while leaving the scene of the attack, as an example:
"He refused to leave his pint of beer behind! That is a one-man walking 'Keep Calm and Carry On' poster," Oliver quipped.
You can watch the whole glorious clip above.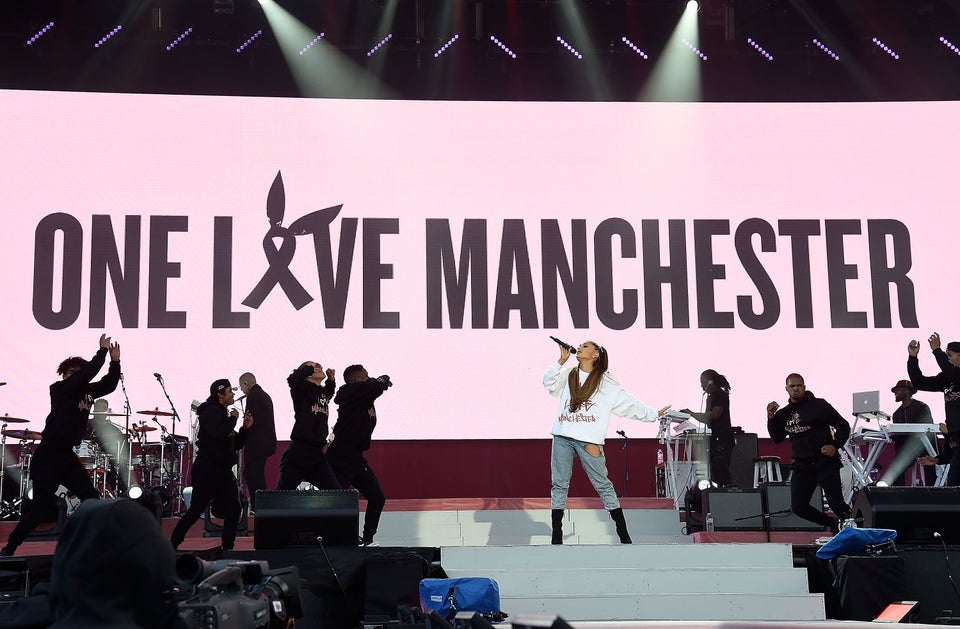 One Love Manchester Benefit Concert
Popular in the Community